Wi-Fi changes on the way
Wifi access using eduroam.
Changes will shortly be required to help you maintain your Wi-Fi access and to keep you safe online.
What is eduroam?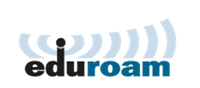 eduroam is the secure, world-wide roaming access service developed for the international research and education community.
Having started in Europe, eduroam has gained momentum throughout the research and education community and is now available in 74 territories.
The system allows students, researchers and staff from participating institutions to obtain Internet connectivity across campus and when visiting other participating institutions by simply opening their connected device.
The service provider who brings eduroam to the University of Glasgow has decided to make some technical alterations to their own security systems. It means we have to make some minor changes too.
Here's what you will need to do:
If you have used the auto setup tool (aka wifisetup, cloudpath, xpressconnect) then you will need to run the tool again BEFORE 18th August 2015.
This should be a one off procedure as we have configured things to hopefully ensure that this does not occur again in the future.
Note: Windows phones are excluded and need not do anything. Android devices should not be affected but if you encounter any problems after the 18th August please reconfigure your device.
.
• If you are in any doubt then we recommend you run the autosetup tool as this provides the most secure connection.
• If you forget and/or have problems connecting to wifi after the 18th August 2015 then please run the auto setup tool.
• If you use a laptop/tablet (Windows, MacIntosh or Linux) or an Apple iOS device (iPhone, iPad or iPod) to access the eduroam wireless network then we STRONGLY ADVISE you use the auto setup tool now as this provides the most secure connection for your device.
Visit the IT Services home page (you can find the link on MyGlasgow for staff) where you will find a link to run the auto setup tool.
---
First published: 27 July 2015