Professor collects OBE at Buckingham Palace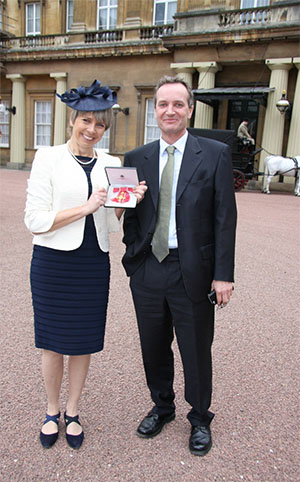 Professor Sarah Cleaveland from the Institute of Biodiversity, Animal Health and Comparative Medicine and the School of Veterinary Medicine at the University of Glasgow received an OBE at an investiture at Buckingham Palace on 13 February.
Professor Cleaveland was awarded the OBE for services to veterinary epidemiology by Princess Anne.
Speaking about the award ceremony, Professor Cleaveland said: "First all the recipients were given a short briefing including instructions on how to curtsey! Then we walked on stage and received awards from the Princess Royal. She talked to each person for a few minutes and the first thing she spoke to me about was the University of Glasgow and the work we do here. She was very impressed on hearing the about the work we are doing to eliminate canine rabies."
Professor Cleaveland took Dan Haydon, Director of Institute/Professor of Population Ecology and Epidemiology as her guest to the event as he was instrumental in her nomination for the award.
‌She said: "The day was altogether an extraordinary experience - the spectacle and grandeur of Buckingham Palace, the privilege of meeting some exceptional and interesting people at the ceremony, and the honour of receiving an OBE from the Princess Royal. The honour is shared by many colleagues at Glasgow, who have been part of such a great team over the years. Such a special day that I will always remember."
Other University of Glasgow staff members received awards in the Queen's Birthday Honours 2014. Professor Julie Fitzpatrick and Dr Hilary Dobson also received OBE's and Professor Chris Packard was awarded a CBE.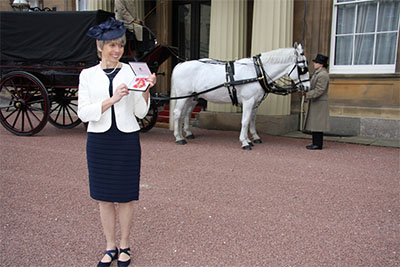 ---
First published: 23 February 2015