UofG tutor wins National Homebrewing Awards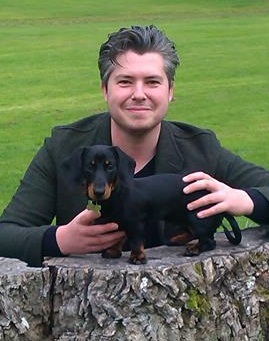 University of Glasgow philosophy tutor, Gareth Young has won first prize at the National Homebrewing Awards out of hundred of entries.
Gareth won a £5,000 cash prize and the opportunity to brew his beer with Dark Star Brewing Co. for commercial sale.
Gareth said: "I don't enter many competitions but I had a few bottles of good beer lying around so I thought I'd enter. I thought I might win a case of beer but I was so shocked when they called my name as overall winner."
Gareth enters into his twelfth year at the University of Glasgow after studying for his undergraduate degree, masters and recently completing his PhD.
He said: "In the same week I passed my viva without corrections and went to London for the awards ceremony. It really was a crazy week!"
Gareth is a self confessed 'beer geek' and has been brewing beer at home for about five years. It was his 5.6% Saison that took the prize.
Competition judge, Magic Rock's Richard Burhouse, said: "The quality of entrants was excellent, there was a lot of creativity on show."
Brewing vs. Academia
Gareth teaches first and second year philosophy tutorials.
He said: "My students were very impressed with the win and they want me to bring beer to the tutorials now. Although, I think that would raise a few eyebrows!"
For now, beer brewing remains a hobby for Gareth as he pursues a career in academia.
He said: "I would love to continue my career at Glasgow. I like the university a lot and it's a great philosophy department. Anytime we have a departmental party I usually brew a batch of beer for the party, so my colleagues were all delighted for me when they heard I had won the homebrewing awards."
---
First published: 13 February 2015