Staff aid Learning and Teaching Hub design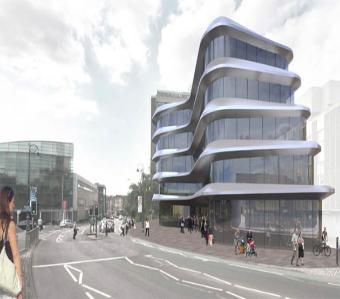 The University hosted a series of consultation sessions with students and staff from the 13-16 January 2015, to inform the design of the new Learning and Teaching Hub, writes Nicole Cameron, Assistant Director - Estates Strategy.
The Hub will be developed and constructed over the next few years.
The consultations gave students and staff from all disciplines and services, the opportunity to design a student learning centre that would facilitate and improve the educational experience offered at Glasgow.
The sessions were facilitated by Dr Kenn Fisher from the University of Melbourne, who is recognised as one of the world's leading learning environment specialists.
The ideas generated from these sessions were immensely valuable and will be input into the functional brief for the project that will be used by the architect team once appointed in March 2015.
Thank you to everyone who contributed their valuable time to take part in this consultation. There will be further opportunities in the future to be involved in the development of this project so please keep an eye out for more information at a later date.
For further information please contact:estates-strategy@glasgow.ac.uk
---
First published: 2 February 2015