Finding a solution since 1897
The University of Glasgow Settlement is now accepting proposals for Find a Solution projects for 2016.
The Find a Solution programme recruits students to work alongside an organisation to help the organisation find a solution to an identified problem.
About University of Glasgow Settlement
For over one hundred years the University of Glasgow Settlement has pioneered innovative responses to changing social needs.
The University of Glasgow Settlement or "Queen Margaret College Settlement Association" as it was originally called, was founded in 1897 by female students and graduates of the University's Queen Margaret College.
Based first in Anderston and later in Drumchapel, Settlement volunteers were pioneers in many areas of social work and played a central role in establishing, amongst others, Savings Banks, Citizens Advice Bureaux and the first after-school clubs in Glasgow as well as providing practical training to University Social Studies students up until the 1970s.
Since then, the UofG Settlement has continued to respond to changing social needs – for example, by playing an important role in establishing student volunteering at the University and coordinating an early widening participation programme.
Find a Solution
Since 2008, UofG Settlement, led by Convener Alison Spurway and President Sir Kenneth Calman, has helped many local charities through its annual Find a Solution (FAS) programme which harness the knowledge base of the University by recruiting students to help find innovative solutions to problems.
For each Find a Solution project, two University of Glasgow students are recruited to work alongside the organisation – usually over an eight-week period between June and August – to help the organisation find a solution to the identified issue or problem.
Throughout the process, students are supported by UofG Settlement Committee mentors and also, through an informal arrangement, by academics within the University. Following their placement, the students deliver a written report and present their findings to an invited audience at the University, usually in September.
Last year UofG Settlement also began working with the department of Computing Sciences on FAS/ITI3 in which computing science students' work on a charities' specified IT problem. A participating organisation this year said that the FAS/ITI3 project had "revolutionised" their day to day working practices (Kirsty Thomson, Legal Services Agency).
Proposals
Invitations for proposals for Find a Solution projects for 2016 are now being sought. For more information or if you would like to become involved in the work of the UofG Settlement, please contact info@gusettlement.org.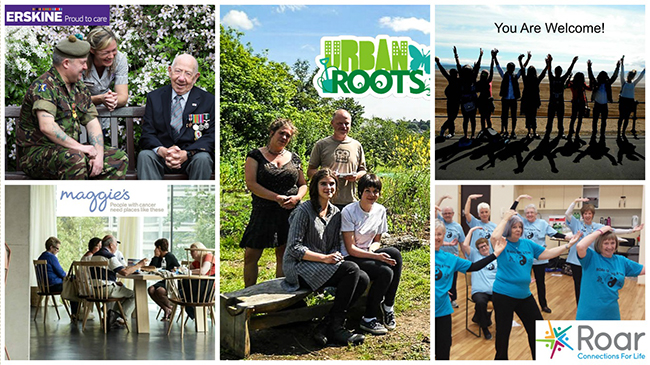 ---
First published: 9 December 2015