250th anniversary of the birth of Thomas Muir
Published: 31 August 2015
Events are being held through the year to mark the birth of the Scottish radical.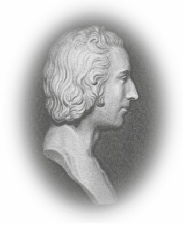 2015 year marks the 250th anniversary of the birth of Thomas Muir, the prominent Scottish radical. ‌
Events are being held throughout the year to celebrate the anniversary.
Upcoming events at the University of Glasgow:
Thomas Muir 250 Symposium: Friday 30 October
A range of speakers will discuss Muir's significance. Contact the University's Centre for Robert Burns Studies: RobertBurnsStudies@Glasgow.ac.uk for further information.
This is a free event but booking is advised.
Thomas Muir 250 Memorial Concert: Friday 20 November
Artists/Performers will include Dick Gaughan, Rallion, Kirkintilloch Male Voice Choir & John McLaughlin.
Held in the University Chapel from7.30pm - 10.45pm.
Tickets cost £15 – book at Eventbrite
---
First published: 31 August 2015