Green Fingers
Published: 10 August 2015
Find out what the University of Glasgow Archives services has to do with growing food.
The University Archives Service is in the midst of a project to catalogue records relating to Scottish allotments.
As 10 -16 August is National Allotment Week what better time to highlight this collection, writes Paul Choi, Wellcome Trust Project Archivist.
The Wellcome Trust funded project involves working on the papers of Victor Webb (1915–2004). This collection is made up of the records from a number of allotment societies, such as: The Scottish Allotment and Garden Society (SAGS); Scottish Allotment Scheme for the Unemployed (SASU); and The Federation of Edinburgh and District Allotment and Gardens Association (FEDAGA).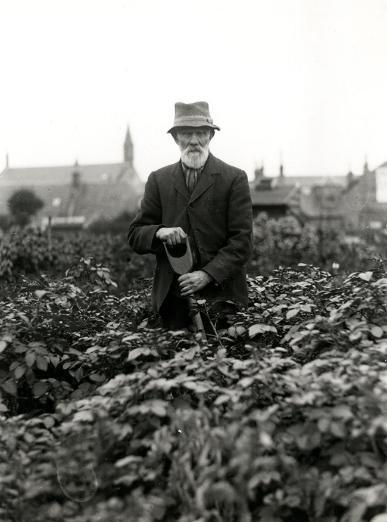 Helping the unemployed grow food
‌‌The Scottish Allotment Scheme for the Unemployed was introduced in the 1930s in response to the global depression.
‌The scheme sought to combat inactivity and fight off the perceived threat of communism by enabling the unemployed to obtain allotments and cultivate food.
The collection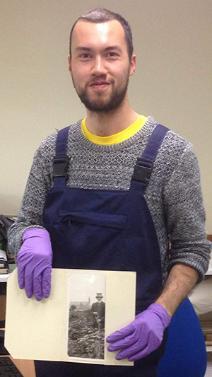 The collection includes highly visual material such as photographs from the 1930s through to the 1960s that display the evolution of space and communal gardens.
They provide snapshots of plots that are as individual as the people who worked on them.
The collection has been used in the past by Geology and History undergraduates from both Edinburgh and Glasgow, and it is currently being used by Hannah Baxter, an AHRC funded PhD student here at the University of Glasgow.
The papers stand as a unique and important collection for those wishing to research a number of subjects varying from land reform and planning, to economics and sociology, as well as those interested in gardening, food production and allotment practices.
Follow us on Twitter @GUArchives where we will be Tweeting a regular #FridayFlora - a weekly choice pick of the collection.
If you want to enquire about the collection or cataloguing project please contact Archive Services at enquiries@glasgow.ac.uk .
---
First published: 10 August 2015