William Hunter's Library
William Hunter's Library: A Transcription of the Early Catalogues is a one-year Wellcome Trust funded project that ran from November 2016 to December 2017.
It aimed to discover the contents of Hunter's printed book collection at the time of his death in 1783.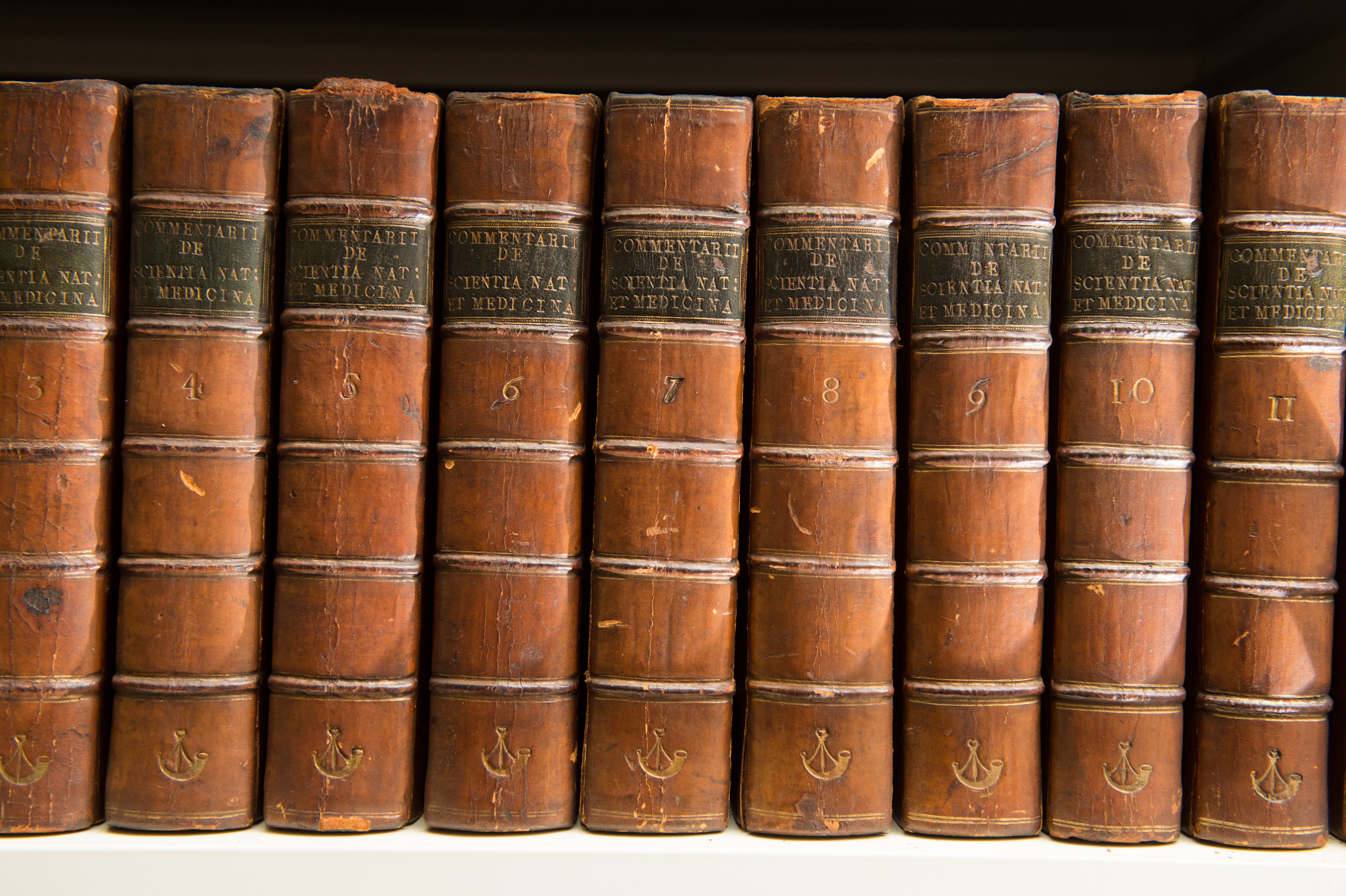 William Hunter (1718-1783) was a leading physician, anatomist, obstetrician, collector, and teacher. Born in at Long Calderwood, East Kilbride, Lanarkshire, Hunter matriculated at the University of Glasgow in 1731. He left the University without taking a degree and entered into an apprenticeship with the physician William Cullen in 1736. He studied medicine in Edinburgh, London, and Paris before establishing his medical practice in London. His particular expertise in obstetrics gained him a position as Royal Physician Extraordinary to Queen Charlotte in 1761 following the successful delivery of one of her children.
Hunter enhanced his medical career by offering teaching in anatomy from 1746 and, in 1767 opened his museum and lecture rooms at Great Windmill Street in London. This was his residence and he filled it with his vast collection of anatomical preparations, natural history specimens, art, and books and manuscripts.
Hunter's will directed that his collections were to go to the University of Glasgow on condition that his nephew, Dr Matthew Baillie, had the use of them for thirty years to establish his own medical practice and anatomy school. Baille was ready to part with the collections by 1807 when they came to Glasgow to create Scotland's first public museum, the Hunterian.
This project seeks to discover which books now in the University of Glasgow's Special Collections actually belonged to Hunter. During the gap between Hunter's death in 1783 and the arrival of his collections in Glasgow in 1807, it is possible that books were added to the library. It is also likely that the early curators added new materials soon after the library's arrival. All of the books were given a Hunterian Museum shelfmark.
The early catalogues of Hunter's library can be used to determine the contents of the library at the time of Hunter's death. Museum Records 1 (MR 1) and Museum Records 2 (MR 2) were created while Hunter was alive: his handwriting features in them. Museum Records 3 (MR 3) was created by Baillie and the rest of Hunter's Trustees as a record of the printed books as they were left in Great Windmill Street.
MR 3 is the initial starting point for the project. The transcribed list can be matched to the pre-1783 catalogues thereby forming a clearer picture of the contents of Hunter's library. Each page of the catalogue has been digitised and will appear along with the transcription to allow researchers to consult the original manuscript. This project will be part of a new Digitial Hunter Portal that will be launched in 2018.
This accessible resource will offer opportunities for further research into the interests and accomplishments of a foremost member of the eighteenth-century British medical community. It will also inform the celebrations relating to Hunter's Tercentenary in 2018.
Principal Investigator: Julie Gardham
Project Manager: Karen Baston
Project Assistants: Michelle Craig, Hannah Grout, Lucy MacIver, David McOmish, Jade Scott, Kate Smith, Jennifer Young, Jasna Zwimpfer