Academic Advice in Arts
Dr Andrew Struan
Writing and Study Skills Co-ordinator / Effective Learning Adviser (College of Arts)
Academic Advice in Arts
Students in Arts can make an appointment or come to a class with the Effective Learning Adviser for the College (or one of his Graduate Teaching Assistants) to talk about anything related to their academic work. Common topics include:
academic writing (essays, dissertations, research proposals)
argumentation
engagement with literature, referencing and using/critiquing sources
time and project management
effective, evidence-based study and revision methods
2018 - Summer Dissertation Class Timetable
We can advise you on current unmarked work, including helping you in how you:
interpret the question
think about your argument
plan your essay
research and use your sources
write and edit your work
We can advise you within the context of your subject, but are unable to advise on specific content. Similarly, we encourage your ability to edit and assess your work and, therefore, cannot offer proof reading.
We can also advise you on past assignments, and their feedback, to help you to use that feedback to improve your writing.
Dr Andrew Struan
Writing and Study Skills Co-ordinator / Effective Learning Adviser (College of Arts)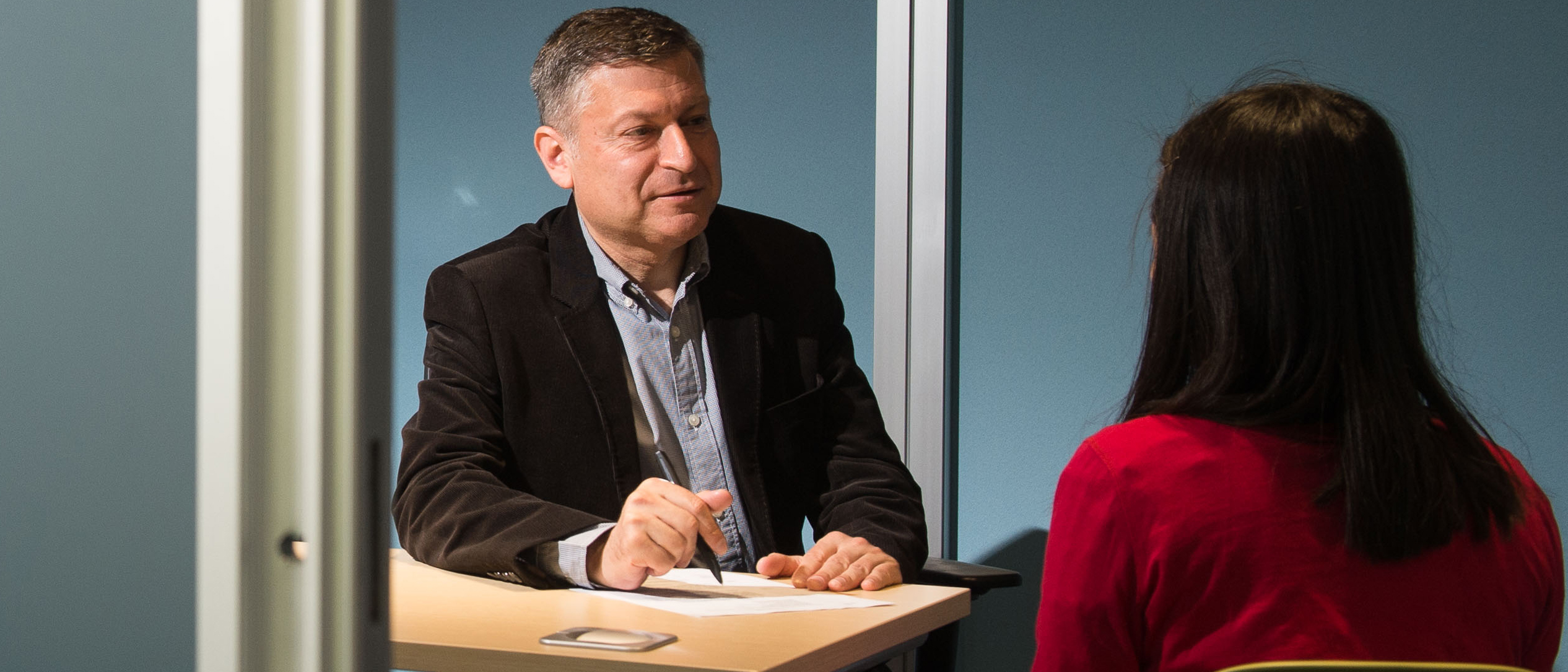 Appointments
Undergraduate and PGT students can make an appointment with one of the advising team (GUID required). The booking diary shows appointments available in the next 21 days only.
Classes
Classes take place several times per week to give you a chance to find a slot to suit your timetable. A new topic is covered each week. You can come to as many or as few classes as you wish.
Dr Andrew Struan
Room 307
McMillan Reading Room
University Avenue
University of Glasgow
G12 8QQ
0141 330 3306
Dr Andrew Struan
Andrew has an MA, an MPhil (by Research) and a PhD in political history from the University of Glasgow. After completing his PhD, he left Glasgow to become a lecturer in Ireland, and also worked as the Gilder-Lehrman Research Fellow at the University of Virginia. Andrew has worked in student learning since 2012; he is co-Chair of ScotELAs, the Scottish Effective Learning Advisers' network, and is co-ordinator of the Academic Writing Skills Programme (AWSP).
Teaching Requests
Andrew teaches undergraduate and postgraduate taught students across all subjects in Arts. As the co-ordinator of the Academic Writing Skills Programme, Andrew further has responsibility for the running and implementation of the programme across all four Colleges. To find out what Andrew can offer on your course, contact him by email.
Academic Writing Skills Programme (AWSP)
In his capacity as Writing and Study Skills Co-Ordinator, Andrew runs the AWSP in conjunction with the Effective Learning Advisers. The AWSP provides students with the opportunity to receive tailored feedback on a formative piece of writing and, if necessary, attend a suite of bespoke writing classes. The AWSP runs at the start of each semester (semester 1: Arts and Social Sciences; semester 2: MVLS and Science & Engineering). To discuss the AWSP, get in touch.
Let's Talk About [X] and [X]position
Andrew is the co-founder of Glasgow's multidisciplinary undergraduate research conference, and co-editor-in-chief of the companion journal. Let's Talk About [X] takes place each year in February, and calls for presentations go out to all undergraduates in December. [X]position is published at the end of the second semester, and a call for papers is issued at the close of the conference. To watch previous years' talks and to read the back catalog of journal articles, visit talkaboutx.net.
Publications
Struan, A. (editor), 'Pre-Hansard Parliamentary Reports, 1102-1803', in British Archives Online (Microform, 2015).
Struan, A. and Ramsay, S., 'Let's Talk About [X]: An Undergraduate Research Initiative', Higher Education Academy (2015).
Alexander, M. and Struan, A., ''In countries so unciviliz'd as those?': Language of Incivility and the British Experience of the World' in Farr, M. and X. Guégan (editors), Experiencing Imperialism: Interdisciplinary and Transnational Perspectives on the Colonial and Post-Colonial British (Palgrave Macmillan, 2014).
Struan, A., 'Randolph, John (1727-1784)', Encyclopaedia of the American Enlightenment (Continuum, 2014).
Struan, A. 'Hansard For Historians', online research project (including: guide for history students and research papers) Joint Information Systems Committee (JISC)-funded project (2013).
Struan, A. and Alexander, M., 'The Language and Sentiments of their Times: Teaching the Language of Historical Text', online learning resource hosted via Higher Education Academy History Subject Centre (2011).
Room 307
McMillan Reading Room
University Avenue
University of Glasgow
G12 8QQ
0141 330 3306