Writing Advice from a Royal Literary Fund Fellow
RLF fellows are professional writers placed in universities throughout the UK to advise students on their academic writing.
Undergraduate and postgraduate taught students in any College can make an appointment with either Fellow to talk about their academic writing and editing.
We are privileged to have two RLF Fellows working with us here in LEADS: Geoff Barker and Dilys Rose.
---
In view of the unprecedented scale of the current health crisis, the RLF is suspending its Fellowship service at every university and college from Friday 20th March for the remainder of the academic year. We regret the inconvenience caused to students but their health and that of our Fellows is paramount. Please note that Fellows do not provide writing advice by email or Skype. Writing resources are available to students at https://www.rlf.org.uk/resources-home/ and via our Facebook account https://en-gb.facebook.com/RLFeducation/
---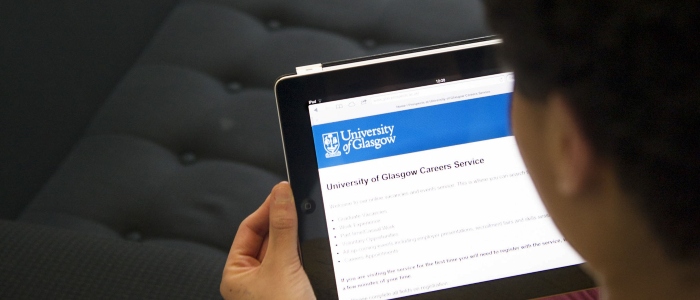 Appointments with Geoff Barker
Working day: Wednesdays
See below for more info about Geoff

Appointments with Dilys Rose
Working days: Thursdays and Fridays
See below for more info about Dilys Rose
Room 314
McMillan Reading Room
University Avenue
University of Glasgow
G12 8QQ
Dilys Rose
Alongside my own writing – fiction, poetry and occasional essays and reviews – I taught creative writing, and some literature courses, at postgraduate level for nearly twenty years at the Universities of Glasgow, Strathclyde and Edinburgh.
I can help with many aspects of writing, including:
how to approach an essay/dissertation topic
planning and structuring your research and writing
time management (life/study and research/writing balance)
how to introduce, develop and conclude an argument
quotation and referencing
expressing yourself clearly and effectively
shaping sentences and paragraphs
how to tackle a first draft
redrafting for sense, style and concision
Please note that my remit doesn't include proof-reading or copy-editing.
While it's easier to advise on what you've already written, feel free get in touch if you're seriously stuck with putting words on the page.
Sessions are one-to-one and confidential and can be booked by e-mail. I am available on Thursdays and Fridays during term-time.
Room 314
McMillan Reading Room
University Avenue
University of Glasgow
G12 8QQ
Room 314
McMillan Reading Room
University Avenue
University of Glasgow
G12 8QQ
Geoff Barker
I write for a living, having written and edited many published books and articles. I particularly enjoy creating my own children's stories (Middle Grade or Young Adult). I am also a Royal Literary Fund Writing Consultant Fellow.
While LEADS doesn't offer proofreading, I can help with the writing process for your essay/dissertation, including:
deconstructing the question
critical thinking and making an argument
planning your work
communicating your ideas clearly - and with impact!
structuring sentences (including grammar and punctuation)
editing
I offer confidential one-to-one sessions on Wednesdays.
Room 314
McMillan Reading Room
University Avenue
University of Glasgow
G12 8QQ