Two new Bronze Awards for MVLS Institutes
The awards, made by the Equality Challenge Unit (ECU), recognise commitment to tackling gender inequality in higher education.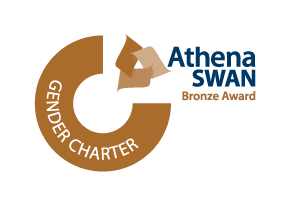 Professor Jeff Evans director of ICS said: "I am delighted that the Institute of Cancer Sciences has been awarded an Athena SWAN Bronze Award. The Institute is committed to pursuing the ideals of the Charter, ensuring that all staff are afforded the same career opportunities and representation regardless of gender, race, religion, or intersectionality."
The Institute of Molecular, Cell and Systems Biology will also receive a Bronze Athena SWAN Award.
Professor Neil Bulleid, director of IMCSB, said: "The Bronze Athena SWAN award is fantastic news for the Institute of Molecular, Cell and Systems Biology. The Athena SWAN process has dramatically raised awareness of gender equality and we are fully committed and determined to ensure equal opportunities for all staff. The Institute has an inclusive, supportive and vibrant culture, which helps to retain and attract the very best researchers and support staff."
Dr Ruth Gilligan, ECU's Athena SWAN Manager said: "All applicants in this awards round have shown great commitment to and progress in addressing inequalities in policies, practices and culture, and join a vibrant community in higher education. Equality Challenge Unit and I would like to congratulate all Athena SWAN awards winners on their achievements towards gender equality.
"The increased success rate of applications under the expanded Athena SWAN Charter process is extremely positive not least because of the consideration the expanded criteria gives to how gender and race intersect to shape experiences. We are delighted to welcome all successful applicants under the expanded criteria all of whom are paving the way for real change in AHSSBL subjects and for professional and support staff within their departments and institutions."
---
First published: 5 July 2017