University wins three further Athena SWAN awards
The Institute of Health and Wellbeing has become the latest recipient in the University of a prestigious Athena SWAN Silver departmental award. The Schools of Veterinary Medicine and Computing Science have won Bronze awards.
The awards, made by the Equality Challenge Unit, recognise commitment to tackling gender inequality in higher education. The University of Glasgow currently holds an institutional Bronze Award from Athena SWAN and the School of Physics and Astronomy has a Silver departmental award.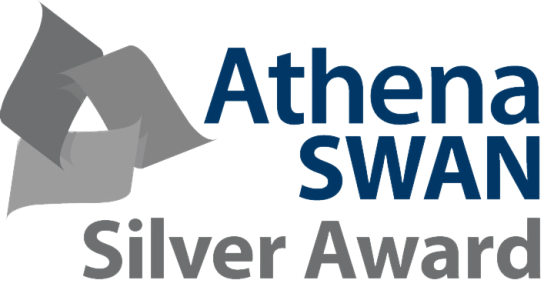 Professor Sally-Ann Cooper, Professor of Learning Disabilities and Deputy Director of the Institute of Health and Wellbeing, said: "We are delighted to have achieved a Silver Athena SWAN award recognising the work of all staff in ensuring that gender equality is embedded within the Institute, with equality of opportunity a reality rather than just an ambition."
A total of 97 awards were given out in the latest awards round, comprising 10 awards at institutional level and 87 at departmental level. To coincide with the results, the Equality Challenge Unit has also announced the criteria for the new Athena SWAN institutional Gold award. This is the first time a Gold standard has been developed for institutions, and will require participating universities to demonstrate how they are beacons of achievement and champions of gender equality. An advanced awarding criteria will include an analysis of the gender profile of the institution's leadership as well as an assessment of how gender equality features in its curriculum and pedagogy.
Sarah Dickinson, Head of Equality Charters at Equality Challenge Unit said: "Equality Challenge Unit is delighted to recognise the 97 institutions and departments who have succeeded in either earning or retaining an Athena SWAN award. In an ever changing higher education landscape, we realise that participating in the charter is a significant undertaking, and we would like to take this opportunity to thank and congratulate all those who participated for their demonstrable commitment to tackling gender inequality."
Equality Challenge Unit works to further and support equality and diversity for staff and students in higher education across all four nations of the UK, and in colleges in Scotland.
ECU works closely with colleges and universities to seek to ensure that staff and students are not unfairly excluded, marginalised or disadvantaged because of age, disability, gender identity, marital or civil partnership status, pregnancy or maternity status, race, religion or belief, sex, sexual orientation, or through any combination of these characteristics or other unfair treatment.
---
First published: 2 October 2015