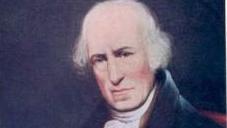 James Watt Technician Prize
In recognition of the ingenuity of James Watt, the James Watt Technician Prize is awarded annually to a technician who is judged to have introduced significant innovation within their role to the benefit of the University, its staff and students, to the advancement of research or teaching or to the benefit of wider society. The prize takes the form of a £1,000 payment and a certificate from the Principal.
This prize is complementary to existing recognition processes including the Long Service Awards, Teaching Excellence Awards, Research Culture Awards and the Professional Services Excellence Awards.
2022 nominations are now closed and the winner has been announced.
2022 Winners
Congratulations to the winners of the 2022 James Watt Technician Prize:
Anthony "Tony" Clarkson, Technician, School of Physics and Astronomy
In 20 years as group technician, Tony has led the R&D and installation of cutting-edge detectors for fundamental physics experiments across the globe including at DESY (Germany), Max-lab (Sweden) and JLab (USA). These multi-million-pound UKRI-funded experiments all shed unique light on the structure of matter. His contribution has underpinned the outputs presented in multiple high-impact peer-reviewed publications.
Research funded by the Nuclear Decommissioning Authority (NDA) and in collaboration with the National Nuclear Laboratory (NNL), Tony has led the technical design and prototype construction. Tony has pushed the boundaries of applied physics research, especially muography, which was a high impact case study in REF2021. Tony was lead author on two seminal peer-reviewed papers – a rare achievement for a technician.
Fundamental in the first deployment of muography technology within the global nuclear industry when the technology was commercialised, Tony led the design, construction and installation of an industrial system at Sellafield including achieving CE Certification. Tony is a pioneer in a field with huge potential to significantly improve the safety and cost of nuclear clean up. The Sellafield deployment resulted in many high-profile awards including IOP Business Start-Up Award (2018), NNL Chief Scientist's Award and University of Glasgow KE Award's Best Business Collaboration (2019). This is testament to Tony's experience, skill, dedication and innovative contributions towards world leading research outcomes.
Tony provides invaluable support to the NHP group development of compact radiation sensors for nuclear decommissioning and cancer therapy and was instrumental in securing a large-area 3D printer via an STFC Capital Equipment Call, which benefits wider School of Physics and Astronomy research and commercial output.
Tony was recognised in 2020 by the Institute of Physics (IOP) "for his pioneering contribution towards the industrial deployment of muography technology and his outstanding, ongoing contributions to high-energy, fundamental nuclear physics experiments across the globe" when he received its annual Technician Award. This prestigious accolade was thoroughly deserved by a much-loved, respected, and influential technician.
Tony's contribution is not limited to research. He plays a crucial role in supporting staff and student experiences through leadership of departmental safety committees, supporting final-year project students, expert input to outreach initiatives, apprentice mentoring and willingness to support colleagues in other groups – all of which he performs with technical ingenuity and unwavering enthusiasm.
Nominated by David Mahon, STFC Innovation Fellow and supported by a number of colleagues including Dr Bjoern Seitz, Senior Lecturer, David Mahon said:
"Tony is an inspiration to all within the NHP group. His work spans education, research and industry and significantly impacts all areas. He is crucial to global research at the cutting edge of fundamental nuclear physics, world-leading applied research, and has assisted over 35 PhD students. The NHP group believes that Tony richly deserves this award."
Lynsey Johnston, Technician, School of Life Sciences
Lynsey single-handedly developed standard operating and analysis procedures for new surface electromyography (EMG) kits within the School of Life Sciences and oversaw their introduction to existing and new undergraduate (UG) teaching labs, post-graduate (PG) research and UG/PG project courses and PG research.
She independently developed a method to link two force plates that subsequently allowed a novel area of research to be developed within our group that considers muscle imbalances in athletes and clinical populations during static and dynamic movements. These examples of her innovative technical practice are testament to her ingenuity and ability to adapt existing equipment and introduce new techniques that support the school's activity; upskilling herself, students and staff in the development of cutting edge sports science analytics.
Lynsey as an active member of her discipline's learned society (Brit. Assoc. SES) uses the platform and regular communication with the discipline's equipment suppliers, to inform and stay informed about technical developments and training opportunities for her and staff and students. Lynsey has driven the upgrading of lab equipment by managing the identification of equipment needs, bidding for equipment funding, procurement, installation, and training. The bidding process is a competitive process within the School of Life Sciences (SoLS) and beyond and Lynsey's efforts have successfully resulted in addition of new equipment each year she has been with the school. This leadership has a huge positive impact on UG & PG teaching, the PG research experience and opportunities and has directly increased recruitment and subsequent employability of our students.
Lynsey has been fundamental in the design and layout of SES lab space in order that it is flexible for the different uses required to accommodate UG & PG teaching, projects, PGR studies and post-doctoral research. Her space design enables group work, sole-use when privacy is required, and an access and support point for field-based research. This has also featured a change-of-space to increase storage and showering facilities, which increases the lab capacity and efficiency of use.
Lynsey has also been involved in, and continues to contribute to, innovative and publishable research. She has developed research-grade protocols and standard operating procedures that allow data to be collected over successive years. This retains robustness and reliability and improves statistical power, all of which she has skilfully transferred to trainee undergraduate and postgraduate research students and post-doctoral research associates in the SES community across SoLS and Institute of Cardiovascular and Medical Sciences at MVLS, and thereby also added real value to UofG research efforts. Lynsey's contribution to research has been evidenced by her co-authorship on at least 5 papers in recent years (since 2019).
Nominated by Professor Niall Macfarlane, Physiology and Sports Science and supported by a number of colleagues including Christine Carr, Chief Technician, Professor Macfarlane said, "her energy, ingenuity, and innovative practices contemporised the SES labs, improved student lab experience and employability and showcased SES work to visiting schools. She is a discipline-leading technician."
Who is James Watt?
Born in Greenock, Scotland, in 1736, James Watt was employed by the University as an instrument maker at the age of 20, providing him with lodgings and a workshop. During his employment he manufactured a range of items for the Professor of Practice of Medicine, Joseph Black, that included an organ and a perspective machine.
When presented with a model Newcomen steam engine in need of repair, Watt devised a separate condenser which would improve efficiency and permit enormous savings in fuel. Through developing this idea with industrialist Matthew Boulton, Watt is considered to be one of the key figures of the Industrial Revolution. The model Newcomen engine survives to this day and is on long-term display at The Hunterian.
How to nominate...
The case for award should begin by describing clearly the innovative contribution of the nominee. The case should then go on to describe why the contribution is worthy of the award making reference to both the impact of the innovative contribution and the extent to which the innovative contribution goes above and beyond the expectations of their role.
The case should be supported by evidence which could, for example, include (note that this list is not exhaustive and other forms of evidence can be provided).
Supporting statements from those benefitting from the innovation
Published articles
Web links to relevant supporting materials
Other external awards received in recognition of the work.
Nominations should be made through the online Award Portal.
Nominations should be submitted by 20th May 2022.