Developing as a Teacher in Higher Education
DEVELOPING AS A TEACHER IN HIGHER EDUCATION
The course for Semester 2 of 2022-23 is now full and applications are open for two cohorts in 2023/24, which will run in Semester 1 and Semester 2.
DEVELOPING AS A TEACHER IN HIGHER EDUCATION (DAT HE) is a course aimed at developing those in the early stages of their teaching career and leads to Associate Fellowship of RET (RET AF)
Taught across one semester, DAT HE follows on from the University's GTA: Introduction to Learning and Teaching in Higher Education (GTA ILTHE) training.
It is specifically designed for early career teachers - including Graduate Teaching Assistants, Laboratory Demonstrators, Post Docs who Teach and other early career colleagues - at the University of Glasgow.
Course participants should have undertaken a minimum of 30 teaching-related hours, including 10 hours of contact time in the previous academic year.
DAT HE aims to:
Explore key issues in teaching practice and in supporting learning;
Promote discussion amongst early career teachers, tutors and demonstrators to create a sense of community;
Facilitate early career teachers to engage in reflective practice;
Support career development for participants in the practice of learning and teaching within the context of their subject/discipline to gain formal recognition of their teaching activities, knowledge and professional values in line with RET AF;
It consists of a combination of core and optional workshops that are delivered throughout a semester via a range of synchronous and asynchronous online and blended learning approaches.
The core sessions cover: Confidence and Communication, Enhancing Student Learning, Inclusive Practice, Technology for Teaching & Learning, Evaluating Teaching Practice, and Feedback for Learning.
The optional sessions are: Engaging with Educational Literature, Teaching Large Groups, Teaching Small Groups, and Lab Demonstrating.
The course requires participants to undertake a series of formative assignments and two summative assignments that are aligned to the UKPSF and Associate Fellowship (RET AF).
DAT HE runs twice per academic session, once per Semester.
If you wish to express an interest in undertaking the semester-long course, the first step in this process is for you to complete this survey and indicate your preference for a place for either Semester 1 or 2 of 2023/24. Expressions of interest are reviewed and offers made on the basis of suitability for the course, as well as availability of spaces.
If you have any queries or require further information about DAT HE please email: ADD-dat@glasgow.ac.uk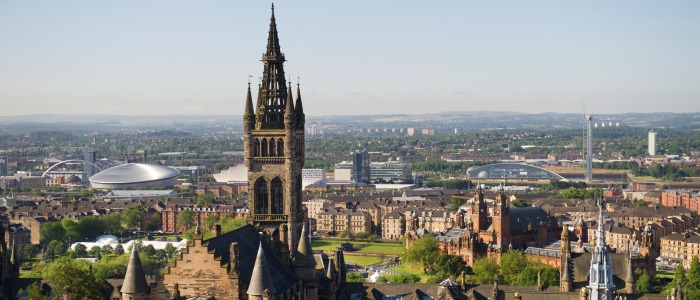 Contact Us
If you have any questions about the DAT HE programme, please contact us in the first instance via ADD-dat@glasgow.ac.uk