Eating on campus
Semester opening hours are shown in the links. Catering and Events holds a 2-star rating from the Food Made Good programme run by the Sustainable Restaurant Association.
Food for thought - The Fraser Building, level 3 [E2]
For students, staff and visitors to the campus, serving hot meals and snacks.
11am-3pm Monday to Friday
400 seater restaurant
Wi-fi access
Vegan and vegetarian options
Quiet area for evening study

The place to meet at the heart of campus with Student Services on Level 2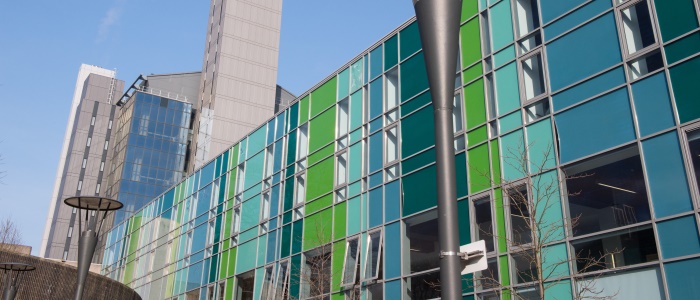 Food to go - The Fraser Building, level 3 [E2]
8am - 6pm (Monday to Thursday)
8am - 4.30pm (Friday)
'Food to go' offers everything you need for breakfast on the go, lunch on the run or an evening snack to sustain you during late study sessions.
Sandwiches, hot and cold drinks
Freshly baked pizza and toasted panini
Speciality snack noodles and drinks
Vending machines, hot water tap and microwave ovens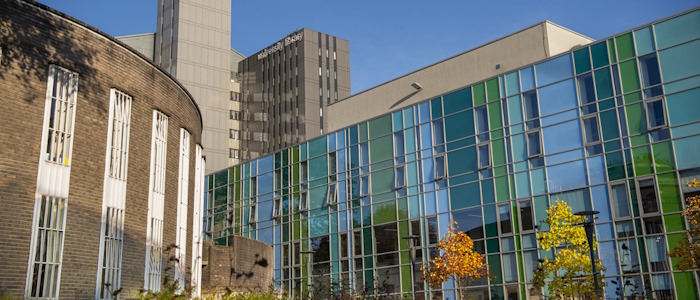 One A The Square [A9]
One A The Square Café
10am - 4.30pm Monday to Friday
Full range of speciality coffee and tea - made to order. Flavoured latte, soya milk options and delicious Fairtrade hot chocolate- a treat with a good conscience

One A The Square Brasserie
8am - 2.30pm (hot meals from 11.30am) Monday to Friday
Full breakfast range, baked potatoes and freshly filled baguettes, vegan soup/main course always on offer, individual brasserie-style meals, delicious desserts and full range of coffees and speciality teas.
Seating for 100+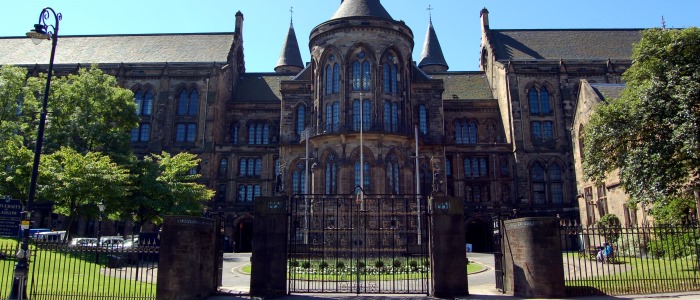 Atrium Café, Wolfson Medical School Building [C8]
8.30am - 4.00pm Monday to Friday
Freshly made sandwiches, baked potatoes, baguettes, soup, home baking, confectionery, hot & cold drinks
Seating for 80+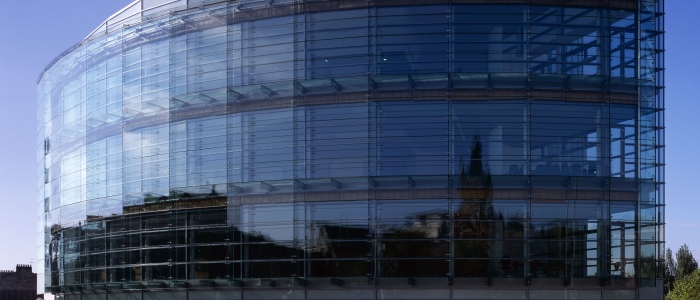 Café Picolino, Boyd Orr Building [D1]
8.30am - 3pm, Monday to Friday
Sandwiches, salads, soup and snacks
Proud to serve Orang Utan coffee supporting an important Sumatran conservation project‌
‌
Links Café, closed until further notice, Wolfson Building [B10]
Seating in the adjacent common room
Garscube campus: the barn
Garscube Estate, access from Switchback Road
The barn (Mary Stewart Building) 8.30am - 2.30pm, Monday to Friday
Breakfast, paninis, toasties, baked potatoes, cookies, soup, sandwiches, hot & cold drinks
Seating for 300+
Food in focus, ‌Level 3, University Library [D11]
Vending machines accessible during library opening hours
Comfy seating in a newly decorated area for library users
Cafe service available:

Monday- Thursday: 8am - 8pm
Friday: 8am - 5pm
Saturday/Sunday: 10.30am - 5pm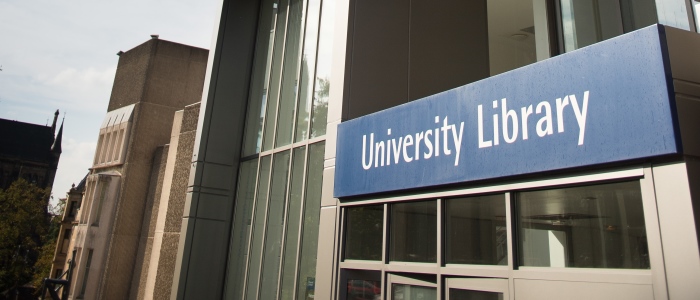 St Andrews Building Refresh & Refuel [E14]
Refresh and Refuel vending suite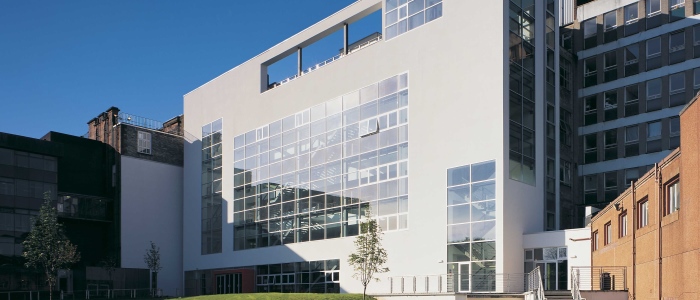 Gilchrist Postgraduate Club, Gilbert Scott Building [A26]
For postgraduate students and staff - University ID/Registration card required for swipe entry system Monday to Friday
Semester opening hours: Monday to Friday 8am - 11pm
Open to all:

Weekdays after 5pm
Saturday: 10am - 5.30pm
Sunday: Midday - 5.30pm

Find out more: