JANE HARRIS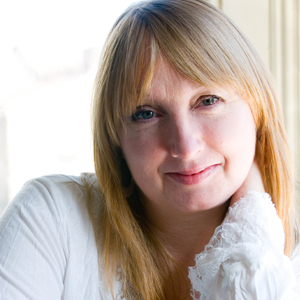 "There's a handful of authors that I've learned the most from: Jane Austen, Charles Dickens, Vladimir Nabokov, William Boyd, Lorrie Moore and Anne Tyler. Technically, in my opinion, Anne Tyler is our greatest living author. Her view of humanity is much more forgiving than my own, but reading her is better than studying a writing manual."
"So far, all my novels have been historical but they're about ordinary people and are informed by a hatred of injustice. We're currently living through a period of history in which women are struggling to maintain their recently won rights. I cannot NOT protest about this as my conscience won't allow me to remain silent, even though those of us who do speak out are facing serious consequences."
Books of My Life by Jane Harris
Jane Harris (MA 1983) started writing by accident when she found herself ill in Portugal with only pen and paper to pass the time. She soon realised she had never been so absorbed in anything, and is now the author of three novels, all of which have been shortlisted for awards. Her latest, 'Sugar Money', is based on a true story of slave-smuggling in the Caribbean of the 18th century.
The book I loved most as a child
'The Man With The Purple Eyes' by Charlotte Zolotow is a beautifully illustrated, magical story about loneliness and the healing power of nature. I read it when I was nine and identified with the protagonist, Anna, who moves to the city with her parents. After her father falls ill, Anna meets a man with purple eyes who gives her a hairy seed that turns into a lush plant with healing powers. All sounds a bit Freudian, come to think of it.
The book I come back to again and again
Charles Dickens' 'Great Expectations' is a wonderful combination of adventure story, comedy, romance and horror (for what can be more horrifying than the fate of Miss Havisham?). The first chapter is probably my favourite opening of any book, full of comic dialogue like when Magwitch the convict holds Pip upside-down and the boy pleads with him: "If you would kindly please to let me keep upright, sir, perhaps I shouldn't be sick, and perhaps I could attend more." Genius!
The book that makes me laugh the most
I'm always highly entertained by the 'Molesworth' series, written by Geoffrey Willans and illustrated by Ronald Searle. I don't know why these appealed to me so much when I was a child at primary school in suburban Glasgow. There were few comparisons between my schooldays and those of Peason, Fotherington-Thomas et al except perhaps a general environment of cruelty, creepy teachers and stinks. But the dark humour in these books still appeals to me.
The book that got me through the hard times
During my recent separation and protracted divorce, I got a lot out of 'The Days of Abandonment' by Italian writer Elena Ferrante. It's not a comforting novel, by any means, in fact the events it describes to begin with are bleak, but it does capture the grim reality of how it feels to be betrayed and abandoned after a long marriage.
The book I recommend the most to others
I used to believe I couldn't abide Westerns but now I love several, including 'True Grit' by Charles Portis, 'The Sisters Brothers' by Patrick DeWitt and my favourite, Larry McMurtry's 'Lonesome Dove'. It's a road novel with a perfect balance of character, narrative, tragedy and comedy. Everyone I've recommended this novel to has loved it and suggested it to others.
The book I'm currently reading
I'm re-reading 'Middlemarch' by George Eliot (Mary Ann Evans), one of many writers throughout history who've been obliged to hide their female identity. Alas, I'm not reading her very efficiently due to the lockdown. Concentrating on anything at the moment is difficult.
The book I wish I'd written
'The Catcher in the Rye' by JD Salinger, because it's short, funny and sad and, if I'd written it, I'd never have to worry about earning money again.
The book that's my guilty pleasure
'You'll Never Eat Lunch In This Town Again' by Julia Philips, which is the story of her time as a successful Hollywood producer and the deals, drugs and debauchery that she experienced first-hand during the '70s and '80s while working on films like 'Taxi Driver' and 'The Sting'. Philips holds nothing back and is unsparing in her account of her various colleagues, particularly the moguls. I love the movies of that era and the whole Hollywood schtick fascinates me, so this book is pure unadulterated grimy pleasure.
In a previous life, Jane was both an alternative comedian and a singer, but now says one of her greatest pleasures in life is to be at home writing, reading and passively absorbing great narrative through the medium of box-sets. Jane is currently trying to stay alive and avoid coronavirus. She'll share her future plans if she is successful.
This article was first published September 2020.
JANE HARRIS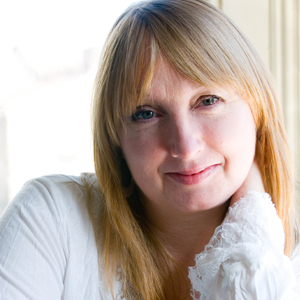 "There's a handful of authors that I've learned the most from: Jane Austen, Charles Dickens, Vladimir Nabokov, William Boyd, Lorrie Moore and Anne Tyler. Technically, in my opinion, Anne Tyler is our greatest living author. Her view of humanity is much more forgiving than my own, but reading her is better than studying a writing manual."
"So far, all my novels have been historical but they're about ordinary people and are informed by a hatred of injustice. We're currently living through a period of history in which women are struggling to maintain their recently won rights. I cannot NOT protest about this as my conscience won't allow me to remain silent, even though those of us who do speak out are facing serious consequences."