ScoRRF 9th Annual Scientific Meeting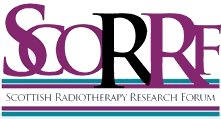 Our 9th annual meeting is on the 3rd June 2021. Due to the COVID situation we can confirm this meeting will be take place via the virtual Zoom platform.
Submit an abstract before 20th April 2021. All submissions will be reviewed and four abstracts will be selected for oral presentation.
The Royal College of Radiologists (RCR) has awarded the following CPD credits for those attending:
RCR Category 1 CPD Credits Awarded: Five (5)
Course Name: Annual Scientific Meeting of the Scottish Radiotherapy Research Forum