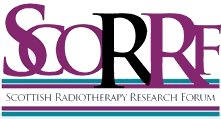 ScoRRF 10th Annual Scientific Meeting
10th November 2022
CPD credits
The Royal College of Radiologists (RCR) has awarded the following CPD credits for those attending:
RCR Category 1 CPD Credits Awarded: Five (5)
Course Name: Annual Scientific Meeting of the Scottish Radiotherapy Research Forum
Getting to the Stirling Court Hotel
Stirling Court Hotel
University of Stirling, Airthrey Rd, Stirling FK9 4LA
Agenda
New Roles for Radiotherapy: Mets, Metabolism and the Microbiome
10th November 2022
Stirling Court Hotel, University of Stirling
10:00 Welcome and introduction
SABR for Oligometastases I
Chair: Feng-Yi Soh
10:10 Recent developments in our understanding and management of oligometastases
10:40 Developing a Scottish SABR service for oligometastases
Stephen Harrow (Edinburgh)
11:00 RT physics/imaging aspects of SABR for oligomets
11:20 Discussion
11:30 COFFEE BREAK
SABR for Oligometastases II
Chair: Sean O'Cathail
11:50 Interactions between radiotherapy & the immune system – use of radiotherapy in oligometastatic disease
12:20 Improving detection of oligometastases – the PRISTINE project
12:40 Discussion
12:50 to 13:50 Lunch - Posters and Exhibition
Proffered Papers
Chair: Kirsten Laws
13:55 Oral Presentation A
14:05 Oral Presentation B
14:15 Oral Presentation C
14:25 Oral Presentation D
Metabolism and the Microbiome
Chair: David Noble
14:45 Impact of the gut microbiome on pelvic radiotherapy outcomes
15:05 Plasma metabolomics as biomarkers of radiotherapy response
15:20 Imaging biomarkers of metabolism and lung cancer outcomes
Iain Phillips (Edinburgh)
15:35 Discussion and closing remarks
Anthony Chalmers (Glasgow)
Anthony Chalmers
Institute of Cancer Sciences, University of Glasgow – School of Cancer Sciences
Anthony Chalmers is Chair of Clinical Oncology at the University of Glasgow and Director of the CRUK Glasgow RadNet Centre.
In addition to his neuro-oncology clinical practice at the Beatson West of Scotland Cancer Centre, he leads the Translational Radiation Biology laboratory in the Institute for Cancer Sciences and is Chief Investigator of a series of early phase clinical trials in glioblastoma and mesothelioma.
His research aims to improve outcomes for cancer patients by combining radiotherapy with molecular targeted drugs, with particular focus on inhibitors of the DNA damage response.
From 2016 to April 2019 he was Chair of the NCRI's CTRad, and was Founding Chair of the UK Radiotherapy-Drug Combinations Consortium (RaDCom) and the Scottish Radiotherapy Research Forum (ScoRRF).
He is a Board member of the European Association for Neuro-Oncology (EANO), sits on the Radiobiology Committee of the European Society for Radiation Oncology (ESTRO), and led successful bids for Glasgow to host EANO 2020 and ESTRO 2023.
In 2020 he was appointed to the Medical Research Council's Molecular and Cellular Medicine Board.
Stephen Harrow
Stephen Harrow is a Consultant Clinical Oncologist at the Edinburgh Cancer Centre. His clinical interest is in treatment of patients with Thoracic malignancies and Oligometastatic disease.
He is the national lead for the Scottish Oligometastatic SABR Network, Lead for Cancer Transformation and Innovation at NHS Lothian, National Research Fellow Scotland and Honorary Clinical Associate Professor at the University of Glasgow.
Anne Kiltie
I qualified in medicine from the Universities of Cambridge and Oxford and trained in Clinical Oncology at the Christie Hospital, Manchester, and Cookridge Hospital, Leeds. I undertook my DM at the Paterson Institute, University of Manchester and was a Clinical Research Fellow at ICRF Clare Hall before taking up a Senior Lecturer/Honorary Consultant Clinical Oncologist appointment at the University of Leeds in 2001. I moved to the Department of Oncology, University of Oxford in 2009, and obtained my DSc and personal chair in 2016.
I took up my appointment as Friends of ANCHOR Clinical Chair of Oncology at the University of Aberdeen in June 2021.
My research focusses on exploiting dietary fibre manipulation and its effects on the gut microbiome as an 'endogenous' means of radiosensitising tumours without increasing radiation toxicity to the surrounding normal tissues including the intestines.
Oliver Maddocks
Oliver D. K. Maddocks is a Cancer Research UK (CRUK) Research Fellow and Group Leader at The University of Glasgow Institute of Cancer Sciences. Dr. Maddocks received a Master of Pharmacy (MPharm) degree from Cardiff University in 2003, and subsequently completed clinical training in the NHS.
After a brief period as a clinical pharmacist Dr. Maddocks undertook a PhD at The University of Edinburgh Institute of Genetics and Molecular Medicine, investigating to role of pathogenic bacteria in colorectal cancer carcinogenesis.
In 2008 Dr. Maddocks was awarded a Fulbright Scholarship to undertake a post-doctoral position at the University of Maryland School of Medicine, Baltimore, USA. On returning to the UK in 2010 Dr. Maddocks joined the lab of Prof. Karen Vousden as a post-doc at the CRUK Beatson Institute, working on cancer metabolism.
In 2015 Dr. Maddocks was awarded a CRUK Career Development Fellowship to start his own cancer metabolism lab at the University of Glasgow. Dr. Maddocks was recipient of the 2016 British Association for Cancer Research AstraZeneca/Frank Rose Young Scientist Prize for his contribution to cancer research.
John McLellan
After obtaining a BSc (hon) in Physics from the University of Western Ontario and an MSc in Physics from the University of Manitoba, John completed a PhD in Medical Biophysics, based at the London Regional Cancer Centre in Ontario. He has been involved in Radiotherapy Physics since 1983, when he spent the first of several summers working as a research student at the Manitoba Cancer Treatment and Research Foundation.
Following training as a radiotherapy physicist at the Fraser Valley Cancer Centre in British Columbia, John immigrated to the UK and started work as a junior physicist in Aberdeen in 1996, eventually becoming the Lead Physicist for Dosimetry, as well as Honorary Lecturer for the University of Aberdeen. In 2016, he took on the role of Head of Radiotherapy Physics and is fortunate to have the support of an excellent team of physicists, dosimetrists, and engineers.
John has been involved in research and co-authored peer-reviewed publications on a range of topics in radiotherapy and cancer care, such as: thermometry in clinical hyperthermia; proton beam therapy for ocular melanoma; effective dose in radiology procedures; electron beam therapy; and the mathematical properties of numerical methods for dose calculations.
Since coming to Aberdeen, research interests have included: early work incorporating PET images into treatment planning; using portal imaging for in vivo transit dosimetry; optimising dose in cone beam CT scans; estimating margins in prostate radiotherapy; and investigating small-field dosimetry. Most recently, the radiotherapy physics team in Aberdeen has been focussing on the development of on-line adaptive radiotherapy, refinement of image-guidance techniques, and enhancement of its SABR service.
Iain Phillips
Dr Iain Phillips is a Consultant Clinical Oncologist at Edinburgh Cancer Centre. He is an Honorary Senior Lecturer at the University of Surrey and the University of Edinburgh. In 2020 he was appointed as an NRS Research Fellow.
He completed a research fellowship on the use of sabr in oligometastatic cancer and image analysis. He is the UK PI for Comet 3 and the clinical lead for the oligometastatic service at ECC.
He is a member of the NCRI lung clinical studies group and loco regional sub group. He has an interest in patient fitness, cachexia and prehabitation and is the sole oncologist on the Scottish national prehabilitation implementation group.
Rishi Ramesh
I am a Consultant Radiologist at the Western General Hospital in Edinburgh with a particular interest in PET imaging in oncology. I have a research interest in novel oncology imaging, particularly in PET and artificial intelligence in medical imaging.
Abstract
Improving Detection of Oligometastatic Disease – The PRISTINE project
Globally prostate cancer is now the most common malignancy in men and the sixth most common cause of cancer-related death world-wide.
Accurate staging is crucial, as it determines the most appropriate treatment approach for each individual patient, whether that be surgery, radiotherapy or systemic treatment to maximise cure and minimise toxicity
PSMA PET/CT has improved the staging of regional nodal disease and distant metastases for PCa, but has not added to local clinical staging due to inferior soft tissue definition of CT compared to MRI.
Furthermore, recent data suggest that PSMA PET/CT may underestimate pelvic nodal disease in high-risk disease.
In PRISTINE, the use of PET/MRI hybrid imaging simultaneously combines the high-resolution images of MRI with the molecular data provided by the PSMA PET component giving a far more accurate roadmap of the disease, and is potentially an invaluable tool in the management of oligo-metastatic disease.
The PRISTINE study aims to assess if a "one-stop-shop" whole body imaging leads to better staging and more appropriate treatment decisions by identifying hithero undetected disease on current conventional imaging.
Petr Szturz
Petr Szturz is a medical oncologist at the Lausanne University Hospital in Switzerland with a particular interest in head and neck cancer, translational research, gastrointestinal cancers, and very rare diseases.
He collaborated on more than 130 scientific publications, on half of them being the first author. He has been involved in clinical and translational studies, participating also in editorial work for several journals.
In 2022, Dr. Szturz was appointed on the EORTC Board of Directors as the Young and Early Career Investigator representative.
Erik Wennerberg
I am a tumour immunologist with a special interest in therapy-induced immune resistance mechanisms in cancer. I currently lead a team at the ICR focused on studying how radiation alters the tumour immune microenvironment and how radiotherapy can best be combined with immunotherapy in the treatment of advanced cancers.
I defended my PhD thesis from Karolinska Institutet, Stockholm in 2014 where my work was focused on the cytotoxicity and chemotactic properties of NK cells expanded for adoptive cell therapy. During my postdoctoral work at Weill Cornell Medicine in New York, I worked with Sandra Demaria and Silvia Formenti to elucidate how radiotherapy modulates anti-tumour immune responses in pre-clinical models with a focus on purinergic signalling pathways. Here I also performed immune monitoring of patients in clinical trials evaluating radiotherapy-immunotherapy combinations. Since 2020, I have led the Radiation-enhanced Immunotherapy Team in the Division of Radiotherapy and Imaging at the ICR supported by the CRUK RadNet Centre.
Sponsors