Locate here
Overview
Located within the Queen Elizabeth University Hospital campus, the Clinical Innovation Zone includes high specification units designed to foster open innovation and access to world-leading clinical academics, outstanding clinical research facilities, state-of-the-art facilities, and industry partners co-located on site.
Through co-location, the Clinical Innovation Zone offers an outstanding opportunity for precision medicine, imaging, and diagnostic companies to be part of a vibrant and growing ecosystem and collaboratively accelerate their research towards impacts on patient care, society, and the economy.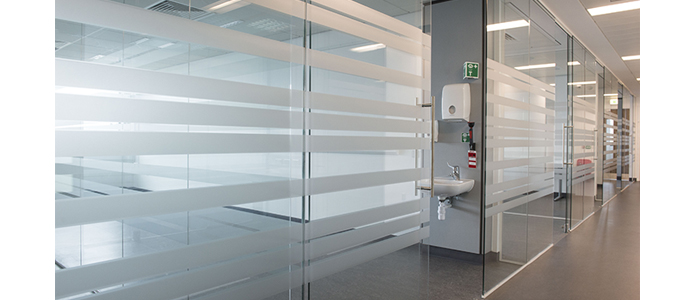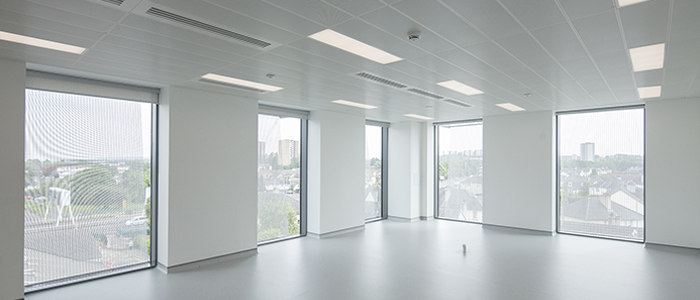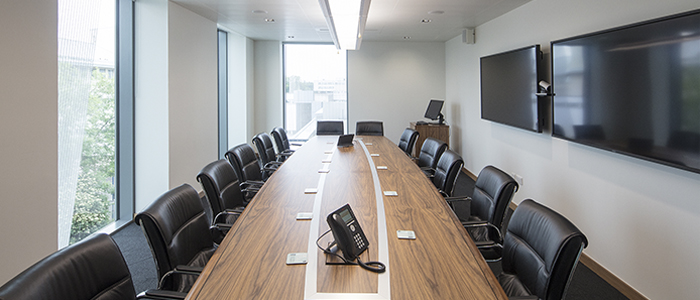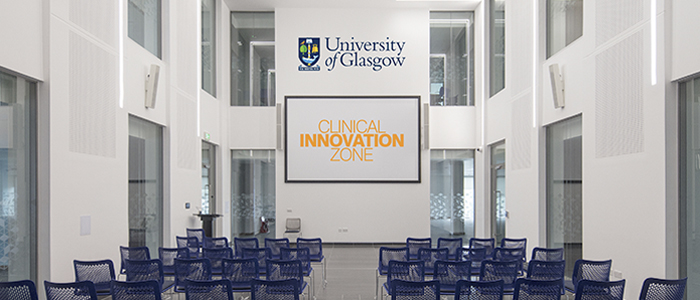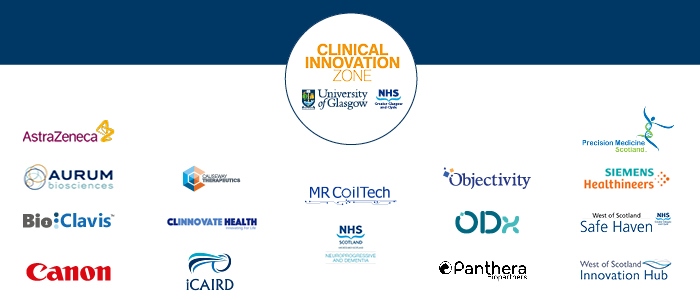 Our offering
Flexible space
The CIZ has been designed with collaboration at its heart. The innovative working environment, at the interface of academia and the NHS, provides an opportunity for industry to secure lab, office or hot desking space.
Available space consists of 22,000 sq ft of high specification managed units in a modern and secure environment.
Units can be easily and rapidly configured to accommodate office or laboratory operations, up to category 2.
Single or multiple desks are also available in our Touchdown Space – a creative working environment designed to initiate and facilitate collaboration.
---
Amenities
| | |
| --- | --- |
| Bike storage - shared bike storage facilities and cycle lockers | Social media promotion - promotion of companies via CIZ website, Twitter, LinkedIn |
| Cleaning services - daily domestic services provided | Seminar space - Collaboration zone |
| Fully accessible - disabled access to building/lift access | Catering - bookable via reception and recharged |
| Kitchen facilities/social space - shared facilities | Mail locker |
| Meeting and conference rooms - in house managed room booking system | Secure storage locker |
| Parking - staff non-permit car park on campus | Lockable under desk drawers (primary space) |
| Security and CCTV - CCTV throughout campus and controlled entry to office/lab space | Telephone (primary space) |
| Showers - available at ICE and office block | Office manifestation (primary space) |
| Transport links - nearby rail, bus and underground links to campus | Stationery storage cupboard (primary space) |
| Uninterruptable power supplies - 100% backup from two newly installed HV rings | Bench space |
| Wi-Fi - highspeed Wi-Fi access throughout CIZ, including UofG, NHS and Visitor access | Shelving |
| Library - located on the first floor of the Teaching and Learning Centre | Under bench storage |
| Autoclaving | |
---
Enabling infrastructure
As part of your location in the Clinical Innovation Zone, our aim is to integrate you with colleagues who may be on site at QEUH, or located at another University of Glasgow campus. For information, here is an overview of the MVLS Schools, which may spark ideas of potential collaborations. If we can further help to develop any links as required, contact: MVLS-Innovation@glasgow.ac.uk
---
The Clinical Innovation Zone Team