SCMH PGR Symposium 2022
Published: 22 April 2022
The 2022 SCMH PGR Symposium is on the 16th May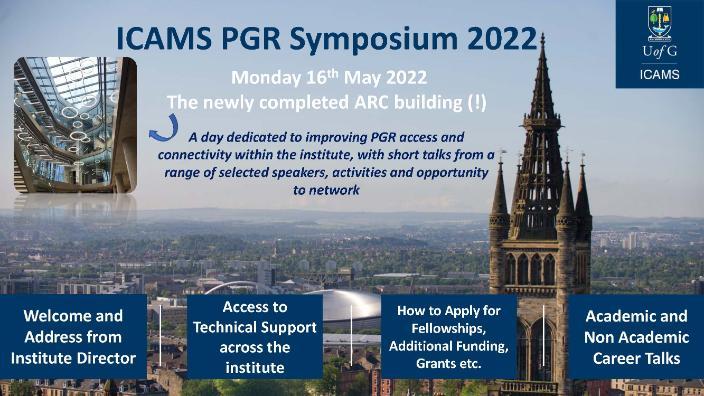 The 2022 SCMH PGR Symposium will be happening on Monday 16th May 2022 at the newly completed ARC Building.
The day will be dedicated to improving PGR access and connectivity within the school. There will be a range of short talks from selected speakers, activities and opportunities to network.
On the day their will be a Welcome and address from the school director, access to Technical Support across the school, how to apply for fellowships, Academic and Non academic career talks.
---
First published: 22 April 2022
Related Links