Research based in Glasgow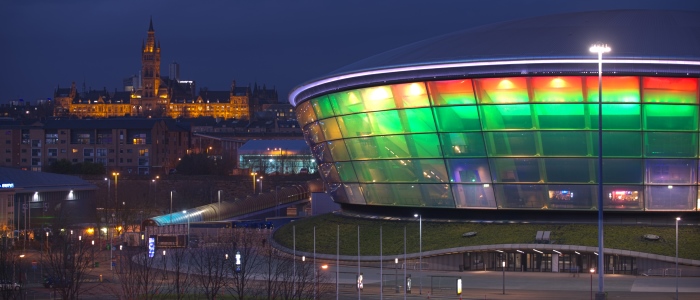 In September 2015, the Wellcome Trust Liverpool Glasgow Centre for Global Health Research launched two schemes, designed to support talented individuals who wish to develop competitive applications for Wellcome Trust Fellowships.
The Flexible Funding Pot (FFP) can support short targeted programmes of activities, including pre-planned meetings, preliminary data gathering & site visits. The Placement Scheme, intended primarily for applicants from developing nations, supports high quality individuals to conduct placements at selected research locations, so as to build their experience & skills, in order to increase their competitiveness when applying for Wellcome Trust fellowships through the Centre.
Both schemes are now open to candidates with academic supervisor associated with the Centre. If you do not yet have a WTCGHR academic supervisor, but wish to express an interest in working with the Centre to build your potential for overseas clinical & non-clinical basic science research, please contact Alex MacKay, the Centre's administrator.
See below for Glasgow-based staff and their research interests.

The molecular developmental biology associated with sexual development. There are two main themes to the research:
1. Understanding the phenomenon of translational repression during sexual development and its role and importance for the further development of the fertilized zygote.
2. Triggers for gametocytogenesis.
The interaction between parasites, African trypanosomes, and their hosts, bridging the gap between field based population studies, genomics, and lab-based molecular biology, with a long-term view to exploiting these interactions to combat disease.
Investigations into the fundamentals of immune regulation in vivo and apply any findings to infectious and autoimmune disease scenarios‌
‌The biology of inflammatory synovitis in rheumatoid arthritis, psoriatic arthritis and septic arthritis. He operates a translational science programme and a parallel clinical trials facility where studies of ‌novel biologic agents in inflammatory arthritis are conducted.
Imaging Host & Parasite responses in vivo.
‌DNA recombination, replication and repair during antigenic variation in the African trypanosome.
‌Research focuses on trying to link genetic and phenotypic variation in trypanosomes, and to use this variation to understand how the disease progresses and identify the key host-parasite interactions that determine outcome in trypanosome infections.
‌A focus on understanding how drugs work against parasites and how parasites become resistant to drugs.
The mechanisms of drug resistance in protozoan parasites, mainly African trypanosomes, and the identification of new lead compounds and therapeutic strategies against various protozoan pathogens including Trypanosoma brucei, Trypanosoma congolense, Leishmania species and Trichomonas vaginalis.
Systematic analysis of essential parasite genes linked to invasion of the host cell in Toxoplasma gondii
Current Research: Understanding cell division in Trypanosoma brucei.
The biology of filarial nematodes and the mechanisms by which they adapt to life in the definitive host. Current areas of research include investigating the function of small non-coding microRNAs in the parasitic nematodes Brugia pahangi and Haemonchus contortus (with Dr Collette Britton) and investigating Hsp90 as a drug target in filarial worms.
Quantitative modelling of ecological and epidemiological processes.
The principal aim of our research is to understand the dynamics, impacts and implications of infections in natural ecosystems, with a focus on diseases in tropical countries.
New targets for vector control. Our group, in collaboration with industrial partners, uses comparative physiology and post-genomic approaches to seek new targets for selective insecticide design. In particular, we use transcriptomic (microarray and RNA-seq) resources like FlyAtlas.org, metabolomics and modelling, to identify critical genes and pathways that are expressed outside the insect nervous system (the target for most insecticide development).
Dr Stefan Siebert (MBBCh, MRCP, PhD) is a Rheumatology Clinical Senior Lecturer in the Institute of Infection, Immunity and Inflammation in the University of Glasgow, where he leads the Spondyloarthritis research programme. Research interests include understanding the immunological mechanisms underlying autoimmune and autoinflammatory conditions, and novel therapies for these conditions. He also has an interest in cohort development and the use of routine data for clinical research.

Prof Jon Cooper‌
His research focuses into Lab-on-a-Chip and Diagnostics; Synthetic Biology; and Fluid Dynamics and Rheology. In the context of Lab-on-a-Chip and Diagnostics, he is particularly interested in developing diagnostics for infectious disease, and works with The Gates Foundation as well as other NGOs in developing assays for tuberculosis, for malaria and for sleeping sickness.
‌Dr Maffia long term research interest is the role of the immune-inflammatory response in cardiovascular diseases. Current research activities address the imaging and study of cellular and molecular mechanisms involved in the pathophysiology of atherosclerosis, neointimal formation and stroke. He is also involved in developing novel immune-modulatory-based strategies to control vascular injury in preclinical models of neointimal formation/restenosis (ATVB 2010;30:2458-66; ATVB 2011;31:2448-54).
‌Research focuses on the human malaria parasite Plasmodium falciparum. The primary aim of our research is to understand the effect of parasite genetic polymorphism on parasite phenotypic variation, particularly in transmission biology, parasite-vector interactions and parasite growth rate in the red blood cells of the human host.
‌