Useful links and information about public engagement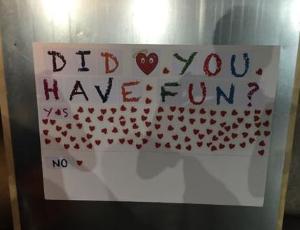 There are numerous opportunities to get involved in public engagement at the WCMP and as part of the wider community of researchers at the University of Glasgow. Staff are encouraged to take part in local events, become STEM Ambassadors, or get involved with digital engagement. Training is available for a wide range of activities internally, including a basic introduction to public engagement, using social media to engage, and evaluating your activity. Externally-sourced training, such as media training, can be organised. Help and advice are also provided with planning public engagement activities as part of an academic grant application.
External Resources
There are many organisations that promote public engagement and provide a range of information and online tools for developing and evaluating public engagement activities. Some of these are listed below.
The NCCPE - National Coordinating Centre for Public Engagement works with the Research Councils in the UK and academic institutions to promote a culture of engagement, and engaged research.
Our core funders, Wellcome, also have advice and expertise that Centre researchers can tap into.
Vitae have written - The Engaging Researcher - A brief introduction to public engagement for researchers, which seeks to inspire and equip more people to engage non-specialist audiences with their work.
Public engagement activities should be evaluated. The University of Manchester has produced a very useful guide to evaluating public engagement events.
The charity Sense About Science organises media workshops for early career researchers. One is held in Glasgow annually.
Training opportunities and events relevant to public engagement will be listed on our Upcomic Events page and via social media. If you would like to discuss public engagement opportunities, training, or propose a new activity, please see Dr Vickie Curtis, the Centre's public engagement manager.
Image: Dr Hector Diaz Albiter carries out sand fly dissections at Glasgow Science Festival 2017