WEFWEBs in art form - an update
Published: 19 September 2017
See how the artwork is progressing
As we reported back in July, the University of Exeter is collaborating with Tamar Grow Local and Tamar Valley based artist Rosie Fierek through the Creative Exchange Programme. We caught up with artist Rosie, WEFWEBs team member Gloria Salmoral and Rachael Forster from Tamar Grow Local to hear more about how the project is progressing:
Rosie said: "The whole art work has been designed to be seen in the round, is built of ceramics and wood, and contains figurative, abstract and surreal elements. It serves as a visual metaphor for how Tamar Grow Local supports the growth and consumption of local food, and hence healthy and sustainable links with the natural environment. There is a kind of cycle represented by a 'giant pea pod and stem' which, tapping into water, grows over a large piece of wood (actually dredged from the Tamar). The 'pea' symbol, of course, implies that these seeds can be re-sown to propagate further activity and perpetuate the cycle. Illustrations in the ceramic pea structure show many aspects of local growing culture."
Gloria, who has commissioned the project on behalf of the University of Exeter's Environment & Sustainability Institute, said about the project: "We would like to show with this project the inextricably links that exist on water, soil and land systems and how they depend on each other, something that we are already researching in the EPSRC WEFWEBs project. We hope to visualize, in an attractive way, linkages between those systems and their relevance for resilient local food systems."
Rachael, from Tamar Grow Local, said: "It's a real privilege to have the opportunity to work with Rosie and the University of Exeter to present our work in an innovative and creative way. We can't wait to see the result and hope it will be an inspiration for other communities."
The final artwork will go on display at the ESI in the University of Exeter's Penryn campus between 25th September and 26th October 2017.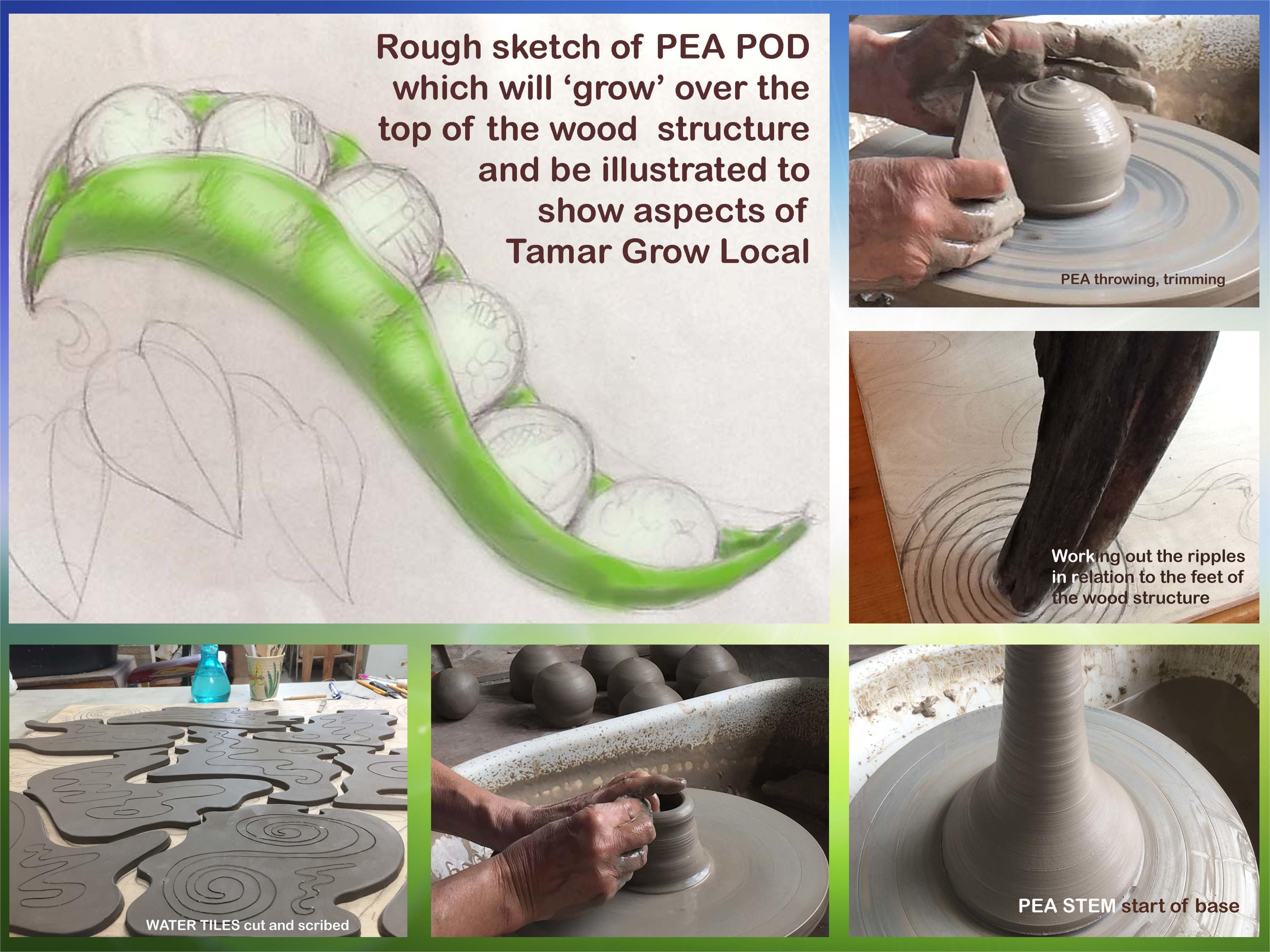 ---
First published: 19 September 2017