Writing the future for Scottish novelists
Published: 26 February 2008
The shortlist for the new Sceptre Prize for emerging writers has been announced.
The shortlist for the new Sceptre Prize for emerging writers has been announced.
Three students from the University of Glasgow's Edwin Morgan Centre for Creative Writing have been shortlisted from a dozen longlisted writers for the £1500 prize: Roy Gill, Matt Leavey and Alan Trotter.
In its first year, the annual Sceptre Prize is jointly run by the University of Glasgow and Sceptre (an imprint of Hodder & Stoughton) to encourage new Scottish novelists. All Masters students from the University of Glasgow's acclaimed Edwin Morgan Centre for Creative Writing who achieve Distinctions in their final projects are eligible. They must submit between 5,000 and 10,000 words of a novel or a novel in progress.
The three shortlisted works take very different themes as their focus. Roy Gill's submission, Edinburgh Parallel, follows the journey of a 13-year-old boy through a dark adventure story of parallel worlds, ghosts and monsters. Matt Leavey's entry investigates the public faces and hidden realities of characters connected through The Royal Hotel. And Muscle, by Alan Trotter, is a gritty and wry portrayal of a seedy underworld of guns, violence and payback.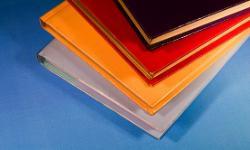 Professor Michael Schmidt, Convener of the Creative Writing Programme at the University, said: "For so short a shortlist, the writing is wonderfully varied, experimental in the best sense. In keeping with Sceptre's editorial policy, the list is unexpected – and all the better for that. It was a remarkable year for the M Litt, and these are three remarkable young writers. Sceptre has been a crucial purveyor of outstanding new fiction, and our association with the list is a source of joy and a challenge. We intend to continue making connections between talented emerging writers and publishers."
Bob McDevitt, Publisher at Hodder in Scotland, said: "I am delighted with the shortlist in this inaugural year of the Sceptre Prize. My fellow judges and I have found the range and talent displayed in all the entries we have read very encouraging."
Carole Welch, Publishing Director of Sceptre, said: "As publishers we are keen to find and foster new writers, which is why we initiated this prize in conjunction with the University of Glasgow's Creative Writing Programme. So it is exciting to see that the course is continuing to produce writers who have not only talent but the dedication and determination to hone their craft. The work of the authors we have shortlisted is a testament both to their own skills and to the Creative Writing Programme."
The winner will be announced on Saturday 15 March and the prize will be presented as part of the Aye Write! literary festival in Glasgow. The University of Glasgow last year announced its commitment to supporting creative writing in Scotland through sponsorship of the Aye Write! festival for three years.
---
Notes to editors
For a copy of the shortlisted submissions or for more information please contact Kate Richardson in the University of Glasgow Media Relations Office on 0141 330 3683 or email K.Richardson@admin.gla.ac.uk
For Sceptre publicity enquiries please contact Henry Jeffreys on 020 7873 6177 or email henry.jeffreys@hodder.co.uk
Founded in 1995, the University of Glasgow's Creative Writing Masters Course has proved one of the most successful of its kind in the UK and one which has nurtured a wide range of talent including Rachel Seiffert, Louise Welsh, Zoë Strachan, Laura Marney and Anne Donovan.
Sceptre was founded as Hodder & Stoughton's literary imprint in 1986, and publishes both fiction and non-fiction. Dedicated to publishing new talent alongside long-established writers like Thomas Keneally, William McIlvanney and Allan Massie, Sceptre has launched the careers of novelists such as David Mitchell, Andrew Miller, Siri Hustvedt, Jill Dawson and Jake Arnott.

First published: 26 February 2008