Personal best for student racing team
Issued: Fri, 27 Jul 2018 16:21:00 BST
The University recorded its best ever finish in this year's Formula Student racing event, finishing top in Scotland.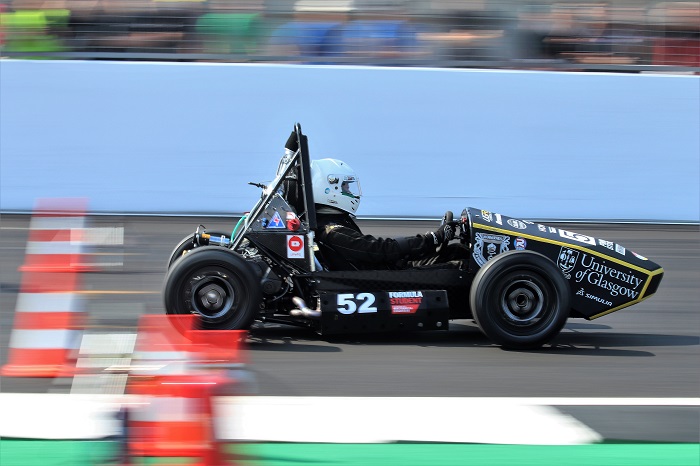 UGRacing also fought off stiff competition to finish 6th in the UK out of 44 teams and 11th out of 81 teams overall.
Formula Student challenges university teams from across the world to design, build and race a single-seater racing car in one year. The cars are then judged on their speed, acceleration and endurance, while the teams are tested on their design, costing and business presentation skills.
The event, held at Silverstone, is the world's largest student engineering design competition, attracted teams from as far afield as Australia and Pakistan.
Todd Slater from UGRacing, who is studying Aeronautical Engineering said:
"The competition provides an excellent platform to show off the engineering prowess of the University. The results speak for themselves; the fact we're competing with, and often beating, teams with more than double our budget is extremely rewarding for everyone involved in the team.
"Celebrations now over, development of next year's car is already underway with the aim of coming back for another crack at the top 10!"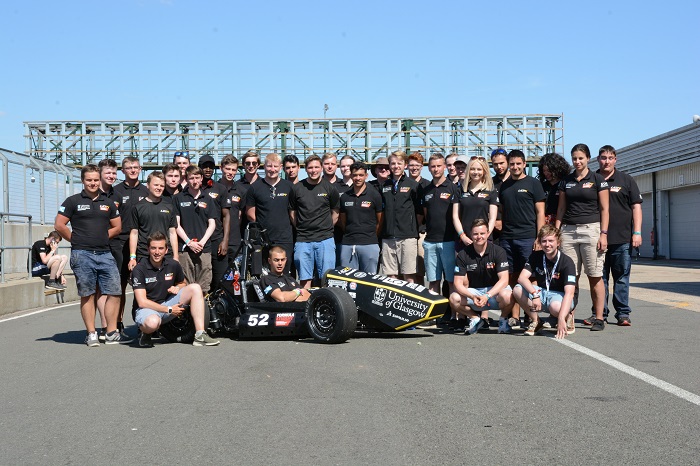 ---