Cardinal Winning Lecture - Nicola Sturgeon
Issued: Tue, 22 May 2018 09:42:00 BST
The University is delighted to be welcoming Nicola Sturgeon on Saturday 2 June – as the First Minister delivers this year's Cardinal Winning Lecture marking the centenary of the 1918 Education Act, which instituted the modern form of Catholic education in Scotland.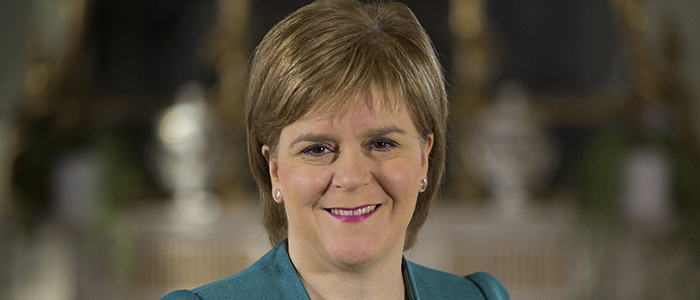 Hosted by the St Andrew's Foundation in the School of Education, the lecture – named after the late Cardinal Thomas Winning – is an opportunity for leading thinkers to give their views on the role of the Catholic community in Scotland, Scottish education and the public space, and will take place in the Bute Hall at 10.30am.
As a Glasgow alumna, the University is particularly pleased to host the First Minister, who follows on from her predecessors Alex Salmond and Donald Dewar in giving this prestigious lecture, and reaffirms the University of Glasgow as Scotland's premier forum for leading figures to contribute to the public debate.
This is a free event. To book your ticket visit : 2018 Cardinal Winning Lecture
This is a rescheduled event after being postponed due to the weather earlier in the year – tickets for the original date remain valid


---