UofG's Theo Koutmeridis on Brexit impact
Dr Theodore Koutmeridis, Lecturer in Economics at the Adam Smith Business School, is one of the authors in a collection of papers just published by the Royal Society of Edinburgh / Young Academy of Scotland.‌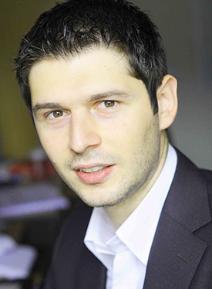 The Business School's Dr Koutmeridis works on economic inequality and crime. His work has been recognised with awards from the ESRC and more recently with the British Academy Rising Star Award. He has also been awarded the Sir Alec Cairncross Prize in Economics and the 1st Prize of the European Science Days Interdisciplinary Award. His contribution is in line with the Business School's drive to contribute analysis and thought leadership on important national and international debates.
Pivotal
Dr Koutmeridis begins his contribution to the YAS report by saying: "The world is taking another pivotal turn. The route is uncharted and even though it is hard to foresee the end of this phase, it seems that it can be characterised as the age of extreme antitheses." Dr Koutmeridis has also been interviewed for the RSE Young Academy's Research Headlines.
A spokesman for the RSE/YAS said the Brexit report's contribution to public debate and understanding complements the work that the RSE itself is doing, through its Europe Strategy Group, to inform and influence the process of withdrawal and the creation of new policies and new relationships.
Other papers in the Brexit report cover identity and citizenship, politics, employment rights, education and research funding.
---
First published: 6 November 2017