Working Well: Being Well
A debate into the impact of "healthy" buildings has been kick-started as part of the campus development programme.
International architecture firm HOK, who are designing the new Research Hub, led a session at the University into the impact of incorporating "wellness" principles into the design of the new campus buildings.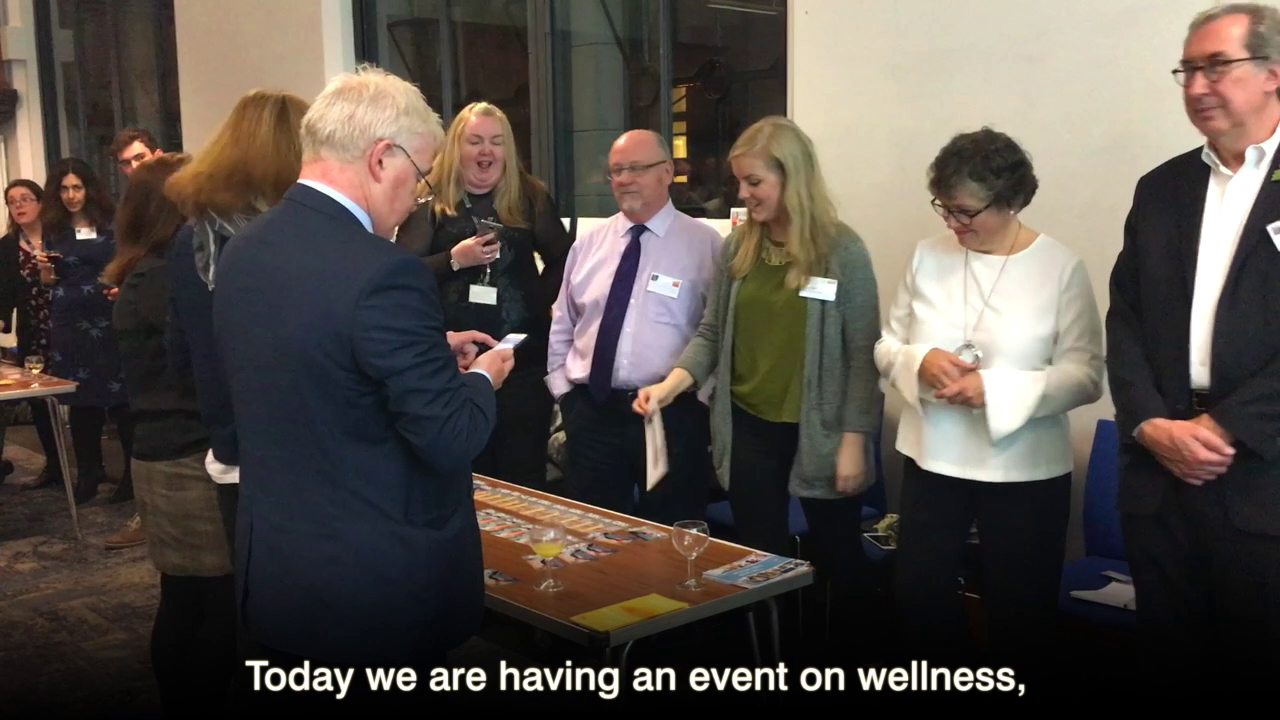 Ann Allen, Executive Director of Estates and Commercial Services, told university staff: "We are spending £1bn on our campus development over the next eight to 10 years. That is an amazing investment that the university is making in the physical infrastructure. We know that the environment can have so much impact on how people feel; we know that there is a growing issue around mental health; and we know there is evidence that creating a great experiential environment can actually help people with their learning."
The University is committed to meeting UK BREEAM standards for all the new buildings: these are building-focused and cover management; health and well-being; water; transport; land use and ecology; pollution; and energy.
The international WELL standard was introduced in 2015. It is more people-focused and covers air; water; nourishment; light; fitness; comfort and mind.
"We don't know how far we should take the designs beyond the WELL principles, but I think it is important we start this conversation," said Mrs Allen.
Enhancing
Larry Malcic, Design Principal at HOK International, said: "Some years ago, Britain introduced the BREEAM standard, which is based on energy reduction and sustainability in the sense of natural resources. The "wellness" standard goes one step further – it is not just about concern for natural resources but enhancing human beings as well."
Fiona Bradley, Head of Civil Engineering discipline and a member of the Smart Campus and College of Engineering project development boards, said: "I teach about structural design of buildings but one of my research areas is energy efficient buildings. I am very interested in healthy buildings, particularly the mental health focus. I believe buildings make a huge difference."
SRC President Kate Powell added: "I don't think we are currently at a place where students and staff can work well in the spaces we have. I think a lot of rooms are really dark and don't necessarily provide a suitable work and study environment. It is important that the new environment sets a good example."
The "working well" event was organised by Eleanor Magennis, Estates and Commercial Services Project Development Manager, who said: "This is an attempt to start the debate about healthy buildings and wellness so we brought together people from different project delivery boards. The International WELL standard was created in the last two years. A lot of universities are looking at it but none have yet adopted the WELL standard. Statistics suggest if your working area is better and you have good access to natural light, for example, then you work better and feel better. We are currently looking at adopting the principles of the International WELL standard to create a more holistic and supportive environment moving forward."
---
First published: 7 November 2017