Parking restrictions
Science Way
Six parking spaces are being fenced off from the evening of Sunday 10 September, to provide Robert Construction with "lay down" space for materials.
The space currently used by Robertson construction is being removed due to safety concerns for students exiting the Joseph Black Building from Wing B and because of the increase of construction traffic in this area.
This change will remain in place for the duration of the project - potentially three years.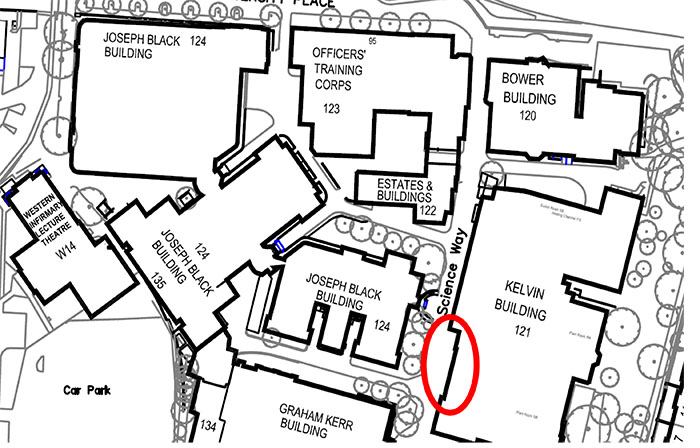 Professors' Square
Permit holders are reminded that cones in place in Professors' Square to preserve parking space for the Principal's use should not be removed.
The erection of scaffolding to No 12 Professors' Square will result in a road closure starting the weekend of September 16/17.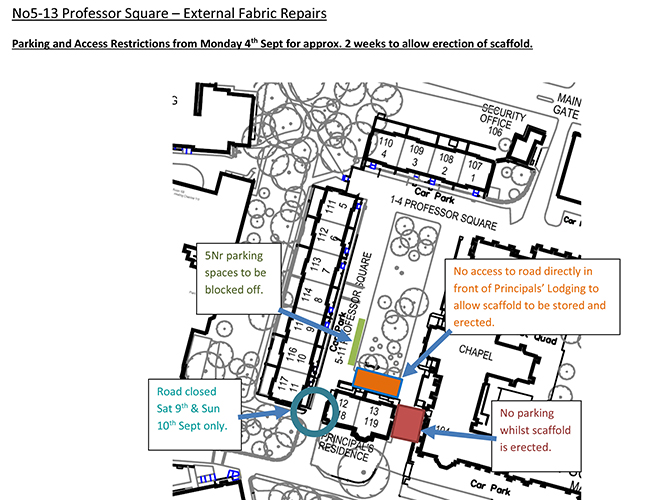 ---
First published: 31 August 2017