Learning and Teaching Hub Fly Through
The SRC held a virtual reality demonstration to show students and staff the planned designs for the new Learning and Teaching Hub this week.
The Learning and Teaching Hub will be the first major project in our £1billion development and will increase large teaching capacity and student study space on campus.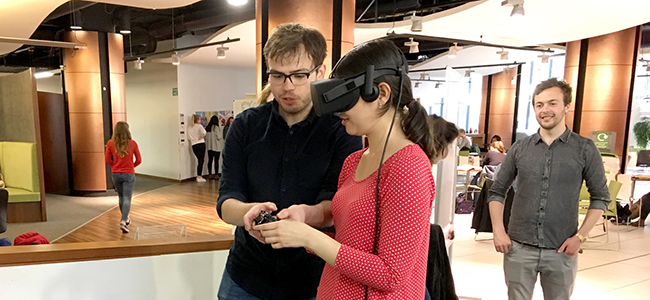 SRC Vice-President (Education) Kate Powell, said: "We're offering students the opportunity to walk through the Learning and Teaching Hub and experience this space in a new and exciting way. This building is designed for students with plenty of teaching and study space. We want to find out what students make of it, what spaces they like, and how they see themselves using the building in order to feed into the project and meet the needs of students."
Watch our new fly through video for an idea of what the L&T Hub will offer.
---
First published: 12 May 2017