MyCampus Upgrade
When we launched MyCampus in 2011, we utilised the most current version available (known as CS 9.0). To make sure that we keep up to date, we have implemented an upgrade to bring the system up to the newest version (CS 9.2).
To access the upgraded system, users will need to clear their web browser's cache and update language settings - instructions are available here. For troubleshooting, please click here.
For a brief overview of the changes that staff will see following the upgrade, please see our MyCampus Upgrade Video
Here's what students will see when they login to the new look MyCampus:
‌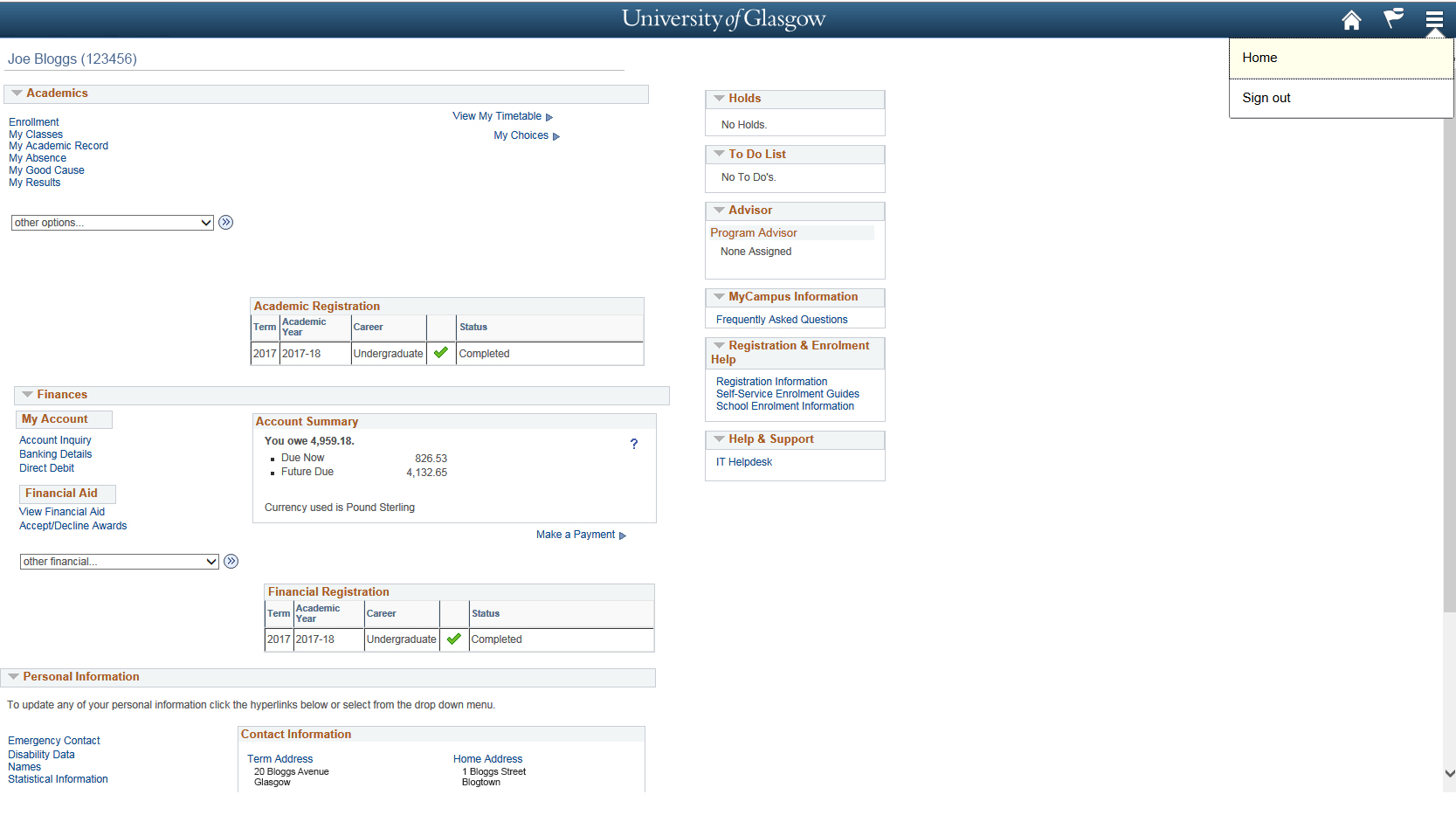 While you won't initially see massive changes to the way the system behaves, you can rest assured that the completion of this phase lays the groundwork for the next step. Following the technical upgrade, students can look forward to the development of interface improvements, ensuring that anyone visiting from a smartphone or tablet will enjoy the best possible experience, both practically and visually. This third phase is the functional upgrade.
For staff, the functional upgrade will improve the way you interact with MyCampus, making navigation easier and streamlining existing processes while paving the way for new processes to be built.
We want to make sure that MyCampus works for you. To this end, we will be reaching out to users across the university (staff and student) to develop our understanding of your priorities for the functional upgrade, e.g. what pages do you think we should tackle first when looking at the mobile-friendly functionality.
For more information on the MyCampus upgrade and its journey, please click here.