Taught degree programmes A-Z
Related links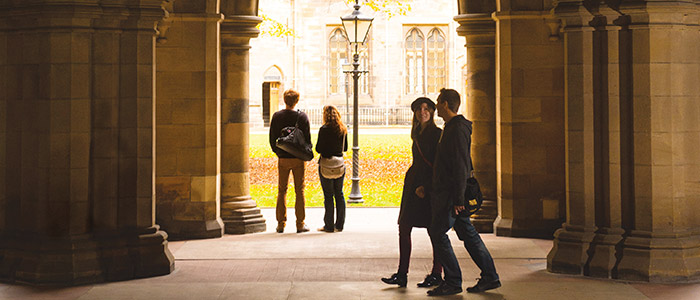 Advanced Practice in Health Care
MSc (Med Sci)
This Masters in Advanced Practice in Health Care is the ideal healthcare degree, designed for the growing number of graduate nurses wishing to work in clinical leadership or extended roles in clinical practice as nurse practitioners or consultant nurses.
Key facts
MSc (Med Sci): 12 months full-time; 24 months part-time
PgDip 9 months full-time; 18 months part-time
PgCert 5 months full-time; 10 months part-time
Contact: Anna.O'Neill@glasgow.ac.uk
Ranked 1st in UK for Nursing
Whilst studying Medical Science, the programme will provide you with the opportunity to develop and demonstrate knowledge and understanding, expertise in critical appraisal, develop transferable skills and the ability to lead and innovate in the adva
The Healthcare degree reflects the need for tomorrow's health care professional to be involved in lifelong learning whilst being adaptive to the dynamic care environment and supporting quality care delivery.
Close involvement of NHS clinical staff in the planning and delivery of courses ensures that the programme is current and relevant.
The themes offered link closely with the pre-registration undergraduate programme offered at the University as well as being developed in conjunction with local clinical need.
Continuing professional development
Each course can be taken as a stand alone continuing professional development course
This programme in Advanced Practice in Health Care is made up of three components: a core course, optional courses and a dissertation.
Research methods and statistics
This consolidates and extends your knowledge of research methods and provides you with sufficient information to write a research proposal. This course is a prerequisite for the research-based dissertation or work-based audit and service evaluation.
Named awards
By undertaking the 20 credit optional courses listed below a named award may be obtained in:
Acute & Critical Care
Nursing Science
Chronic Disease Management
Healthcare Chaplaincy
Stroke Care
Acute & Critical care
Chronic Disease Management
Assessing and Managing Patients with Complex Symptoms
Self Management: Principles and Practice
Stroke Care
Clinical issues in Stroke Care.
Healthcare Chaplaincy
Professional Practice in Spiritual and Religious Care in Healthcare
Providing Spiritual and Religious Care in Healthcare
Advanced Health Care Practice
Generic Options
Advanced Communication Skills in Healthcare Practice
Education for Professional Practice
Ethics for professional practice
Leadership in Contemporary Health Care
On Line
PGC in Leading, Improving & Transforming Care

PGC Spiritual & Religious Care in Health & Social Care
for entry in 2017
You must have a relevant professional degree, a first degree or equivalent and two years' experience post-qualification.
You are required to provide two references and a full degree transcript with your application.
For applicants whose first language is not English, the University sets a minimum English Language proficiency level.
Tuition fees for 2017-18
MSc (Med Sci)
Home and EU
Full time fee
£7250
Part time 20 credits
£806
International
Full time fee
£19500
PgDip
Home and EU
Full time fee
£4833
Part time 20 credits
£806
International
Full time fee
£13000
PgCert
Home and EU
Full time fee
£2417
Part time 20 credits
£806
International
Full time fee
£6500
Fees are subject to change and for guidance only
Deposits
The University requires a deposit of £1000 to be paid by International (beyond the EU) applicants in receipt of an offer to this programme.
The University requires a deposit to be paid by International (beyond the EU) applicants in receipt of an offer to this programmes and who require a Certificate of Acceptance for Studies (CAS) from the University in order that they can apply for a student visa. This is required where the programme is competitive and the deposit is required in order to demonstrate your commitment to attend the programme should you meet all the conditions of your offer.
If you are made an offer for this programme the University will write to you and request a deposit with information on how to pay your deposit and the deadline for making the deposit payment. Please note that if you are unable to pay a deposit because you are planning to fund your studies through an official financial sponsor then you should upload a copy of your scholarship application or award letter to your application by the deadline date.
The following guidelines will apply in determining whether or not a deposit will be refunded. Where the deposit is refunded, a 10% handling fee will be deducted.
Deposits WILL be refunded to applicants under the following circumstances:
Where the University is unable to offer you a place.
Where the applicant has personal circumstances such as illness, bereavement or other family situations that has prevented them coming to the UK. Medical or other proof may be requested.
Applicant can prove that they have applied for a visa to attend the University of Glasgow, but the VISA has been refused. The applicant must have shown 'real intent' to study at the University of Glasgow but has been unable to obtain their visa.
Applicant does not meet his / her conditions of offer: this may be academic or language test requirements. Satisfactory evidence must be uploaded to the student's online application to prove that they have not met the conditions of their offer (note that applicants who do not meet the language condition of their offer must show reasonable attempt to meet this, i.e. they must provide a language test which was taken after the date that the deposit was paid).
Deposits WILL NOT be refunded to applicants under the following circumstances:
Applicant decides to go to another institution.
Applicant cannot be released from work to study at the University of Glasgow.
Applicant does not send completed documentation as requested in the condition of the offer: this may be required in order to prove that the offer has not been met for academic or language test conditions - failure to respond to requests for this information will result in no refund.
Applicant has not secured funding to attend the University of Glasgow: this may be as a result of not being successful in applications for scholarships, OR simply not having sufficient funds in bank at time of visa application. This condition will apply unless it can be proven that there are clear mitigating circumstances which have significantly changed the applicant's position since the time of application.
Applicant has decided to defer – in this situation the University will retain the deposit and credit it against the applicant's account for securing their place for the following year of entry.
Refund requests must be made by 30th October, 2016: requests made after this date will be subject to discretion.
Fee for submission by a research student: £460
Fee for re-assessment of a dissertation (PGT programme): £300
Submission for a higher degree by published work: £1,000
Submission of thesis after deadline lapsed: £200
Submission by staff in receipt of staff scholarship: £680
Research students registered as non-supervised Thesis Pending students (50% refund will be granted if the student completes thesis within the first six months of the period): £260
Registration/exam only fee: £110
General Council fee: £50
A 10% discount is available to University of Glasgow alumni applying to the MSc (Med Sci). This includes graduates and those who have completed a Junior Year Abroad, Exchange programme or International Summer School at the University of Glasgow. The discount is applied at registration for students who are not in receipt of another discount or scholarship funded by the University. No additional application is required.
Funding opportunities