Medical Visualisation & Human Anatomy
MSc
Related links
Other programmes in the subject of Life Sciences: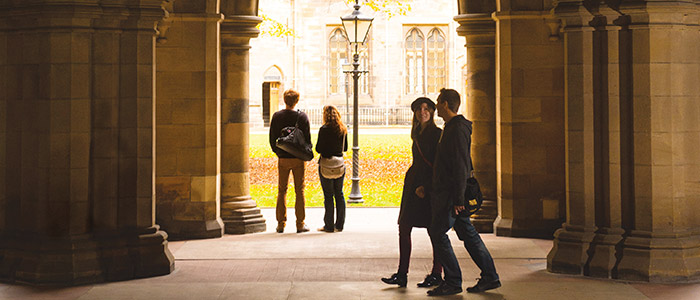 Visit our beautiful campus and find out more about your future at Glasgow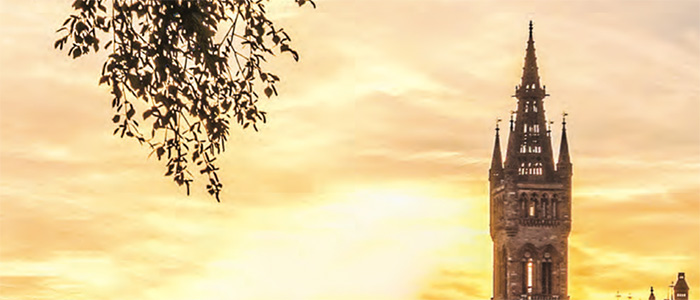 Postgraduate prospectus 2015
Prestigious Scottish Funding Council Awards are available to high calibre applicants for this programme. The SFC has selected this programme in recognition of the high demand for students with these qualifications. The awards cover all tuition costs; for further information, please see: funded places.
This programme is the first taught Masters programme in medical visualisation in the UK. Offered jointly by the University of Glasgow and the Glasgow School of Art, it combines actual cadaveric dissection with 3D digital reconstruction, interaction and visualisation.
Key facts
You will split your time between the Glasgow School of Art (Digital Design Studio) and the University of Glasgow (Laboratory of Human Anatomy). The programme is structured into three stages.
Stage one: digital technologies applied to medical visualisation (delivered by the Digital Design Studio at the Glasgow School of Art)
Core courses
3D modelling and animation
Applications in medical visualisation
Volumetric and 3D surface visualisation
Core research skills for postgraduates.
Stage two: human anatomy (delivered by the Laboratory of Human Anatomy at the University of Glasgow).
Core courses
Introduction to anatomy
Structure and function of the human body
Cadaveric dissection techniques.
In stage three you will complete a self-directed final project, supported throughout with individual supervision.
for entry in 2015
You should have an Honours degree or equivalent in the following disciplines
Life sciences, medical or biomedical science, e.g. anatomy, physiology, dentistry or dental technology, forensic anthropology, molecular biological degrees and the allied health professionals
computer science, 3D visualisation, computer graphics, health informatics, mathematics, and physics
medical illustration, 3D design, product design, digital media, digital arts, 3D modelling and animation
or equivalent professional practice. However, high calibre graduates from other disciplines may be considered if they are able to demonstrate an interest and ability in the field of medical visualisation.
For applicants whose first language is not English, the University sets a minimum English Language proficiency level.
International English Language Testing System (IELTS) Academic module (not General Training):
overall score 6.5
no sub-test less than 6.0
or equivalent scores in another recognised qualification (see below)
Common equivalent English language qualifications:
ibTOEFL: 92; no sub-test less than 20*
CAE (Cambridge Certificate of Advanced English): 176 overall; no sub-test less than 169
CPE (Cambridge Certificate of Proficiency in English): 176 overall; no sub-test less than 169
PTE Academic (Person Test of English, Academic test): 60; no sub-test less than 59
* Please note that TOEFL is still acceptable for admission to this programme for both home/EU and international students.
For international students, the Home Office has confirmed that the University can choose to use TOEFL to make its own assessment of English language ability for visa applications to degree level courses. We therefore still accept TOEFL tests taken in the last two years for admission to this programme.
Pre-sessional courses
The University of Glasgow accepts evidence of the required language level from the Language Centre Pre-sessional courses. We also consider other BALEAP accredited pre-sessional courses:
What do I do if...
my language qualifications are below the requirements?
The University's Language Centre offers a range of Pre-Sessional Courses to bring you up to entry level. The course is accredited by BALEAP, the UK professional association for academic English teaching; see Links.
my language qualifications are not listed here?
Please contact the Recruitment and International Office: pgadmissions@glasgow.ac.uk
If you require a Tier 4 student visa, your qualification must be one of the secure English language tests accepted by UK Border Agency:
Visa requirements and proof of English language level
It is a visa requirement to provide information on your level of English based on an internationally recognised and secure English language test. All test reports must be no more than 2 years old. A list of these can be found on the UK Border Agency website. If you have never taken one of these tests before, you can get an initial idea of your level by using the Common European Framework self-assessment grid which gives you a level for each skill (e.g. listening B1/writing B2 etc.) However, please note that this is not a secure English language test and it is not sufficient evidence of your level of English for visa requirements.
If you require a Tier 4 student visa, your qualification must be one of the secure English language tests accepted by UK Border Agency:
For further information about English language requirements, please contact the Recruitment and International Office: pgadmissions@glasgow.ac.uk
Tuition fees for 2015-16 (subject to change and for guidance only)
MSc
Fees information at the Glasgow School of Art
Funding opportunities
Career opportunities exist within the commercial healthcare device manufacturer, the public and private healthcare sectors, as well as in academic medical visualisation research. Students with medical, biomedical, anatomy, or health professional backgrounds will be able to gain 3D visualisation skills that will enhance their portfolio of abilities; students with computer science or 3D graphics background will be involved in the design and development of healthcare related products through digital technology, eg diagnostic and clinical applications, creating content involving medical visualisation, simulation, cardiac pacemakers, and biomechanically related products for implantation, such as knee, hip and shoulder joint replacements.
Here are some examples of roles and companies for our graduates:
Interns and Clinical Assistants at Toshiba Medical Visualisation Systems
Research Prosector (GU)
3D printing industry
Demonstrators in Anatomy
PhD studies - medical history, medical visualisation
Medical School
Dental School
You can download the application form and send us your completed application form with
a copy of your academic qualification certificate
a copy of your IELTS Score Report (if your first language is not English)
a 500 word statement, outlining why you are applying to the programme.
Application form (pdf)
Please note: the initial deadline for submitting an application for an SFC funding place (fee waiver) is Friday 28 March 2014, with a second
round of allocations for applications submitted by Friday 27 June 2014. Please apply through Glasgow School of Art
Standard application deadlines
International applications (non-EU) 24 July 2015
UK and EU applications 28 August 2015
(with the exception of those programmes offering SFC funded places)
Classes start September 2015 for most programmes and you may be expected to attend induction sessions the week before.
Please note: applications for SFC funded places are open for entry in September 2015.