Financial Economics
MSc
Related links
Other programmes in the subject of Economics: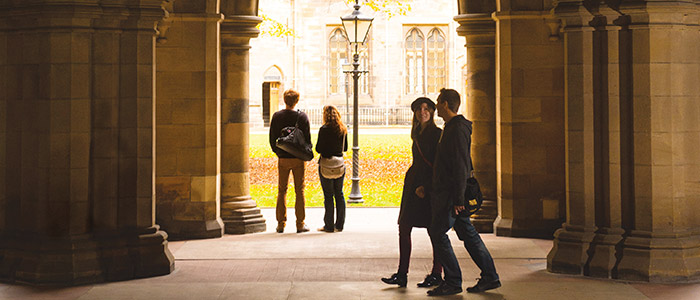 Visit our beautiful campus and find out more about your future at Glasgow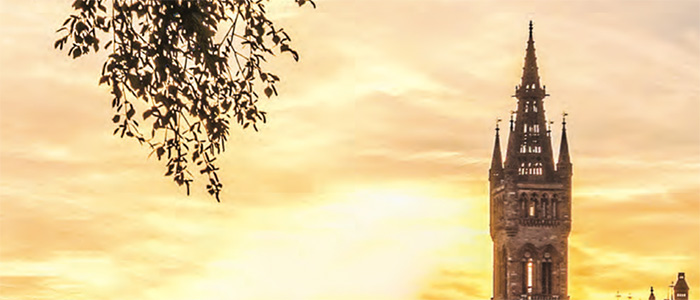 Postgraduate prospectus 2014
This Masters programme offers training in the key macroeconomic and microeconomic issues fundamental to financial decision making. It draws on the most recent developments in these areas. It gives you a strong foundation for PhD research as well as a toolkit to gain employment in a wide range of spheres.
Key facts
You will be encouraged to attend the Economics seminar series.
The programme is offered by the Centre for Economic & Financial Studies which covers research and postgraduate teaching in economics and finance.
Economics in the Adam Smith Business School at Glasgow is ranked in the top 10% worldwide in the fields of central banking, economics of strategic management, European economics, efficiency and productivity, financial development and growth, finance, financial markets, forecasting, international finance, international trade, macroeconomics, monetary economics, open macroeconomics, public economics, and transition economics.
The University of Glasgow Adam Smith Business School celebrates the legacy of Adam Smith by developing enlightened, enterprising and engaged graduates and internationally-recognised research with real social impact.
You will take four core courses, two optional courses and complete a substantial independent piece of work, normally in the form of a dissertation, on a topical business, finance or management related issue.
Teaching is provided by lectures. Technical subjects are supported by weekly or fortnightly tutorials, which provide opportunities for you to engage with issues and questions in a group format. Some courses also involve lab sessions in which you will use specialised software, for instance in the study of econometrics.
Core courses
Basic econometrics
Economic fundamentals and financial markets
Macroeconomics
Microeconomics.
Optional courses
Applied computational finance
C++ in finance (Mathematical finance is a corequisite for this course)
Empirical asset pricing (Basic econometrics or Portfolio analysis and investment or Economic fundamentals and financial markets are corequisites for this course)
Financial market micro structure
Financial sector stability and growth
Foreign direct investment and development
Investment, finance and asset prices
Mathematical finance
Modelling and forecasting financial markets
Money, finance and growth.
for entry in 2014
You should have at least a 2:1 Honours degree or non-UK equivalent (eg, a GPA of 3.0 or above) in Economics, Finance, Engineering, Physics or another highly mathematical discipline.
International students with academic qualifications below those required should contact our partner institution, Glasgow International College, who offer a range of pre-Masters courses.
For applicants whose first language is not English, the University sets a minimum English Language proficiency level.
International English Language Testing System (IELTS) Academic module (not General Training):
overall score 6.5
no sub-test less than 6.0
or equivalent scores in another recognised qualification (see below)
Common equivalent English language qualifications:
ibTOEFL:

92

; no sub-test less than

20*
* Please note that TOEFL has now been removed from the approved list of English tests by the Home Office and TOEFL tests taken on or after 17 April 2014 will no longer normally be accepted for UK visa applications. However, the University as an HEI can still choose to accept TOEFL tests for admission to degree level courses and so TOEFL tests can still be accepted as normal for this programme.
Pre-sessional courses
The University of Glasgow accepts evidence of the required language level from the Language Centre Pre-sessional courses. We also consider other BALEAP accredited pre-sessional courses:
What do I do if...
my language qualifications are below the requirements?
The University's Language Centre offers a range of Pre-Sessional Courses to bring you up to entry level. The course is accredited by BALEAP, the UK professional association for academic English teaching; see Links.
my language qualifications are not listed here?
Please contact the Recruitment and International Office: pgadmissions@glasgow.ac.uk
If you require a Tier 4 student visa, your qualification must be one of the secure English language tests accepted by UK Border Agency:
Visa requirements and proof of English language level
It is a visa requirement to provide information on your level of English based on an internationally recognised and secure English language test. All test reports must be no more than 2 years old. A list of these can be found on the UK Border Agency website. If you have never taken one of these tests before, you can get an initial idea of your level by using the Common European Framework self-assessment grid which gives you a level for each skill (e.g. listening B1/writing B2 etc.) However, please note that this is not a secure English language test and it is not sufficient evidence of your level of English for visa requirements.
If you require a Tier 4 student visa, your qualification must be one of the secure English language tests accepted by UK Border Agency:
For further information about English language requirements, please contact the Recruitment and International Office: pgadmissions@glasgow.ac.uk
Tuition fees for 2014-15 (subject to change and for guidance only)
MSc
Home and EU
Full time fee
£8300
International
Full time fee
£17250
Deposits
The University requires a deposit to be paid by International (beyond the EU) applicants in receipt of an offer to this programme: please see: Deposits for entry in 2014/15
Funding opportunities
As a graduate of the programme you will be qualified to work in finance for organisations like the International Monetary Fund and World Bank. The programme is also suitable for careers in academia.
Graduates from this programme have progressed to careers involving financial decision-making for financial institutions, including banks, investment banks, asset management firms and government organisations.
We ask that you apply online for a postgraduate taught degree. Our system allows you to fill out the standard application form online and submit this to the University within 42 days of starting your application.
You need to read the guide to applying online before starting your application. It will ensure you are ready to proceed, as well as answer many common questions about the process.
Do I have to apply online for a postgraduate taught degree?
Yes. To apply for a postgraduate taught degree you must apply online. We are unable to accept your application by any other means than online.
Do I need to complete and submit the application in a single session?
No. You have 42 days to submit your application once you begin the process. You may save and return to your application as many times as you wish to update information, complete sections or upload additional documents such as your final transcript or your language test.
What essential documentation should I have available before I start my application?
As well as completing your online application fully, it is essential that you submit the following documents:
A copy (or copies) of your official degree certificate(s)
A copy (or copies) of your official academic transcript(s), showing full details of subjects studied and grades/marks obtained
Official English translations of the certificate(s) and transcript(s)
Two supporting reference letters on headed paper
Evidence of your English Language ability (if your first language is not English)
Any additional documents required for this programme (see Entry requirements for this programme)
A copy of the photo page of your passport (Non-EU students only)
Do my supporting documents need to be submitted online?
Yes, where possible, please upload the supporting documents with your application.
What if I am unable to submit all of my supporting documents online?
If you cannot upload an electronic copy of a document and need to send it in by post, please attach a cover sheet to it that includes your name, the programme you are applying for, and your application reference number.
You may send them to:
Recruitment & International Office
71 Southpark Avenue
Glasgow
G12 8QQ
Fax: +44 141 330 4045
Can I email my supporting documents?
No. We cannot accept email submissions of your supporting documents.
What entry requirements should I have met before applying? Where can I find them?
You should check that you have met (or are likely to have met prior to the start of the programme) the individual entry requirements for the degree programme you are applying for. This information can be found on the 'entry requirements' tab on each individual programme page, such as the one you are viewing now.
What English Language requirements should I have met before applying? Where can I find them?
If you are an international student, you should also check that you have met the English Language requirements specific to the programme you are applying for. These can also be found on the 'entry requirements' tab for each specific programme.
Guidance notes for using the online application
These notes are intended to help you complete the online application form accurately, they are also available within the help section of the online application form.
Name and Date of birth: must appear exactly as they do on your passport. Please take time to check the spelling and lay-out.
Contact Details: Correspondence address. All contact relevant to your application will be sent to this address including the offer letter(s). If your address changes, please contact us as soon as possible.
Choice of course: Please select carefully the course you want to study. As your application will be sent to the admissions committee for each course you select it is important to consider at this stage why you are interested in the course and that it is reflected in your application.
Proposed date of entry: Please state your preferred start date including the month and the year. Taught masters degrees tend to begin in September. Research degrees may start in any month.
Education and Qualifications: Please complete this section as fully as possible indicating any relevant Higher Education qualifications starting with the most recent. Complete the name of the Institution (s) as it appears on the degree certificate or transcript.
English Language Proficiency: Please state the date of any English language test taken (or to be taken) and the award date (or expected award date if known).
Employment and Experience: Please complete this section as fully as possible with all employments relevant to your course. Additional details may be attached in your personal statement/proposal where appropriate.
References: Please provide the names and contact details of two academic references. Where applicable one of these references may be from your current employer. References should be completed on letter headed paper and uploaded on to your application.
Applications from international students for programmes in the Adam Smith Business School are considered in three phases within the admissions cycle. Each phase has a deadline by which applications are required to be submitted. This allows the University to develop a view on the number of applicants who will attend the University in September 2014 and on the number of additional offers that can be made in subsequent phases. The dates for each phase are:
Phase 1: applications open 1 October 2013 and close on 6 December 2013
Phase 2: applications open 20 January 2014 and close on 31 March 2014
Phase 3: applications open 1 May 2014 and close on 30 June 2014
It should be emphasised that applications for these programmes will be reviewed, decisions made and requests for deposits made on an on-going basis throughout each phase and that it is possible that a programme may close for new applications before the deadline date if all the places in that phase have been filled. Please note that it is not possible to submit an application or be considered for admission out with the dates above.
11 APRIL UPDATE: We have been able to open Phase 3 ahead of the scheduled date of 1 May 2014 for selected programmes (see list below) in the Adam Smith Business School. We welcome applications from all international applicants for a limited number of places.
Please note that we are still accepting applications from Home/EU applicants to ALL programmes in the Adam Smith Business School.
Financial Economics
What our students say
Okechukwu Chibuzor, 2008/2009
"Living and studying in Glasgow has been a glorious experience. The school has a lot of history behind it and the faculty boasts renowned and experienced lecturers so that it feels like studying at the feet of masters. Glasgow as a city is unique in the sense that the people are so friendly that sometimes it feels too good to be true. The only downside for me is the weather which can be unpredictable, cold and damp. All the same, it's an incredible experience for me."
Kenneth Kiprop Kiplimo, 2009/2010
"Glasgow University offers a unique international experience to postgraduate study, being in the top 100 institutions in the world…it is at the cutting edge for research and in-depth expertise in taught subject areas. I have enjoyed my studies in Glasgow and have experienced international conferences and seminars giving me the confidence that I am in the forefront of economic research at a global level. The teaching has been world class and the atmosphere perfect for all academic endeavours. Glasgow city is a serene, quiet and comfortable place for academic pursuit and study."
Munawar Shah Syed, 2006/2007
"I had a fantastic experience in Glasgow with the people of Scotland and others from around the world. Students will enjoy the taught courses and benefit from the research environment as well as the state of the art library and other facilities that Economics and the University provides."