Conflict Archaeology & Heritage
MLitt

Apply now
Related links
Other programmes in the subject of Archaeology:
The Masters in Conflict Archaeology & Heritage specialises in the archaeological approaches to battlefields and other aspects of conflict archaeology.
Key facts
MLitt: 12 months full-time; 24 months part-time
PgDip 9 months full-time; 18 months part-time
Contact: Dr Tony Pollard: humanities-pg@glasgow.ac.uk
The programme is based within the Centre for Battlefield Archaeology, which is an internationally renowned centre of excellence for the study of conflict heritage and archaeology.
The Centre is consistently engaged in high profile fieldwork and research projects covering a wide geographical area and chronological span; the scope of research includes battlefields, memorialisation, military infrastructure, cultural resource management, etc.
The programme's focus on conflict landscapes makes fieldtrips an integral part of the MLitt: amongst the significant battlefields you will visit will be the iconic sites of Bannockburn and Culloden.
Conflict sites, both ancient and modern, have come to be accepted as important elements of the world's cultural heritage, and this programme provides an ideal grounding if you are interested in the management of these fields of conflict; the Centre has played a lead role in the development of government policy on the conservation and management of historic battlefields in Scotland.
You will benefit from a unique portfolio of ongoing research and archive material, including artefacts, historic documents, and other resources; you will also have access to a wide range of specialist archives, museums, professional archaeological units, and scientific institutions.
The taught programme consists of three core courses which will provide a general framework for the study of conflict archaeology and heritage, accompanied by three more specialised optional courses. For the MLitt you will produce a dissertation on a specialist topic agreed with your supervisor.
Core courses
Research and Professional Skills
The Art of War: Concepts and Theories
Method & Practice in Conflict Heritage
Optional courses
You need to choose three options in total; two options are selected from the following
Modern Warfare
British battlefields
One option is selected from any of the specialist courses offered in the Archaeology, War Studies or other relevant programmes.
Core courses
As you progress through the Conlict Archaeology and Heritage MLitt, you will take the following three core courses in Semester 1 to provide an introduction and firm foundation in the theoretical, methodological and practical aspects of conflict archaeology. These core courses are as follows:
Research and Professional Skills: a general Humanties Masters course designed to give students training and support in a wide variety of research methods tailored to their individual requirements, including library skills, humanities computing, writing and presenting papers, etc.
The Art of War: Concepts and Theories: this course provides an introduction to the study of warfare in its various forms, ranging from prehistoric conflict up to the twentieth century, considering the impact of changing tactics and technology on the character of conflict.
Method & Practice in Conflict Heritage: Placing the sub-discipline within the context of the wider field of landscape archaeology, this course explores the various techniques used to investigate battlefields and other conflict sites, while also considering issues of preservation and presentation within the context of cultural resource management.
Optional courses
Students must take three optional courses. Not all options will be available in any one year, depending on operational factors such as patterns of study leave and the evolving research interests of academic staff. A course will not normally run with less than three students. There are two optional courses currently on offer by the Centre for Battlefield Archaeology (students wishing to get most benefit from the programme are advised to take both of these):
Modern Warfare: This course covers the history and archaeology of conflicts from the modern period (19th & 20th centuries), focusing on a variety of conflicts from different regions of the world.
British Battlefields: This course considers battlefields as culturally important sites and part of the archaeological resource with an overview of the cultural resource management of conflict sites. This will include issues such as conservation, management, and public presentation. It will also explore the various ways in which the British landscape has influenced the nature of the battles fought within it. Field trips play an important part in this course.
If you take both of the above courses, you will also choose at least one of the optional courses in Archaeology, History, and War Studies (two if you only take one of the above courses). Please check the relevant programmes for lists of the optional courses available.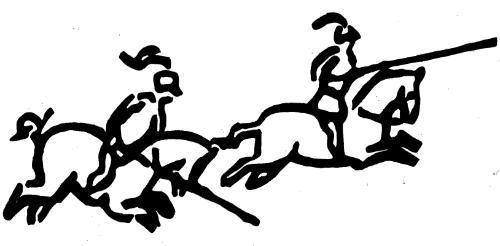 Conflict and Heritage Archaeology is a unique programme that reflects the central role which the internationally renowned Centre for Battlefield Archaeology has played in the development of archaeological approaches to battlefields and other aspects of conflict heritage. Over recent years battlefields have come to be accepted as important elements of the world's cultural heritage and this programme will provide an ideal grounding for those interested in the archaeological potential of these fields of conflict. From battlefield archaeology, to the anthropology of warfare, to archaeologies of confinement, the programme will explore in depth the many and varied ways that human conflict can be interrogated via an archaeologically focused interdisciplinary approach, encompassing time periods from the prehistoric to the modern.
As a PGT student, you will benefit directly from the Centre's portfolio of past and present research, which includes investigations of various conflict sites such as the Anglo-Zulu War of 1879 in South Africa, the Jacobite rebellions in Scotland, excavations of First World War trenches on the Western Front, the WWII Stalag Luft III POW camp, to name but a few. Students will also benefit from the experience of leading experts based outside of the Centre and the University, who will on various occasions give guest lectures as part of the course. Additionally, we are actively engaged in a number of field projects, both within the UK and overseas.


‌

The course is based within the Centre for Battlefield Archaeology, the first research centre in the world devoted exclusively to researching archaeologies of conflict, but will draw on a wide range of experts and benefit from a close association with Archaeology, History and the Scottish Centre for War Studies at the University of Glasgow. In addition to taught elements, the course will encourage students to engage with the subject on a practical basis and will involve fieldtrips to a number of battlefields and other sites relevant to their studies.
The Centre is constantly engaged in research projects, both in Britain and abroad; some of our more recent projects have included investigations for a BBC TV documentary series on the Battle of Bannockburn; an investigation of the Medieval abbey village of Cambuskenneth in Stirling; and excavation of tunnels from the Great Escape at Stalag Luft III in Poland. The Centre is currently involved in a major project to investigate the archaeology of the Battle of Waterloo.
        ‌
The Centre is also heavily involved with experimental archaeology, with a ground-breaking HLF-funded project with Northlight Heritage to reconstruct WWI trenches over a period of three years, and maintains a small arsenal of black powder firearms, such as Brown Bess muskets and Baker rifles, as well as a working reproduction of an eighteenth century 1.5 pounder cannon, which have been used in various ballistic experiments.


‌
The Centre also edits and produces the Journal of Conflict Archaeology via Maney Publishing. This world renowned publication is the only academic journal devoted to current research in the field of Conflict Archaeology, and provides students undertaking the course access to the latest and most cutting edge research into the archaeologies of conflict, allowing them access via the course convenors to a unique network of academic associations and researchers from a wide variety of disciplines, backgrounds, and research foci.
The Centre has an excellent track record of students going on to employment in universities, museums, commercial archaeology, government agencies, and archives both here and abroad. The MLitt in particular has proved to be an excellent platform to progression into PhD studies at universities both in the UK and overseas.
The entry requirement for this postgraduate taught programme is a 2.1 Honours degree, or an equivalent qualification in Archaeology or another relevant subject (for example Geography, Geology, History or Environmental Science); or suitable practical experience.
International students with academic qualifications below those required should contact our partner institution, Glasgow International College, who offer a range of pre-Masters courses.
For applicants whose first language is not English, the University sets a minimum English Language proficiency level.
International English Language Testing System (IELTS) Academic module (not General Training):
overall score 6.5
no sub-test less than 6.5
or equivalent scores in another recognised qualification:
Common equivalent English language qualifications
All stated English tests are acceptable for admission for both home/EU and international students for this programme:
ibTOEFL: 92; no sub-test less than:

Reading: 23
Listening:23
Speaking: 23
Writing: 24

CAE (Cambridge Certificate of Advanced English): 176 overall; no sub-test less than 176
CPE (Cambridge Certificate of Proficiency in English): 176 overall; no sub-test less than 176
PTE Academic (Pearson Test of English, Academic test): 64 overall; no sub-test less than 62
Trinity College London Integrated Skills in English: ISEII at Distinction with Distinction in all sub-tests
For international students, the Home Office has confirmed that the University can choose to use these tests to make its own assessment of English language ability for visa applications to degree level programmes. The University is also able to accept an IELTS test (Academic module) from any of the 1000 IELTS test centres from around the world and we do not require a specific UKVI IELTS test for degree level programmes. We therefore still accept any of the English tests listed for admission to this programme.
Pre-sessional courses
The University of Glasgow accepts evidence of the required language level from the English for Academic Study Unit Pre-sessional courses. We also consider other BALEAP accredited pre-sessional courses:
What do I do if...
my language qualifications are below the requirements?
The University's English for Academic Study Unit offers a range of Pre-Sessional Courses to bring you up to entry level. The course is accredited by BALEAP, the UK professional association for academic English teaching; see Links.
my language qualifications are not listed here?
Please contact the Recruitment and International Office: pgadmissions@glasgow.ac.uk
For further information about English language requirements, please contact the Recruitment and International Office: pgadmissions@glasgow.ac.uk
Tuition fees for 2017-18
MLitt
Home and EU
Full time fee
£7250
Part time 20 credits
£806
International
Full time fee
£16000
PgDip
Home and EU
Full time fee
£4833
Part time 20 credits
£806
International
Full time fee
£10667
Fees are subject to change and for guidance only
Fee for submission by a research student: £460
Fee for re-assessment of a dissertation (PGT programme): £300
Submission for a higher degree by published work: £1,000
Submission of thesis after deadline lapsed: £200
Submission by staff in receipt of staff scholarship: £680
Research students registered as non-supervised Thesis Pending students (50% refund will be granted if the student completes thesis within the first six months of the period): £260
Registration/exam only fee: £110
General Council fee: £50
A 10% discount is available to University of Glasgow alumni applying to the MLitt. This includes graduates and those who have completed a Junior Year Abroad, Exchange programme or International Summer School at the University of Glasgow. The discount is applied at registration for students who are not in receipt of another discount or scholarship funded by the University. No additional application is required.
Funding opportunities
We ask that you apply online for a postgraduate taught degree. Our system allows you to fill out the standard application form online and submit this to the University within 42 days of starting your application.
You need to read the guide to applying online before starting your application. It will ensure you are ready to proceed, as well as answer many common questions about the process.
Do I have to apply online for a postgraduate taught degree?
Yes. To apply for a postgraduate taught degree you must apply online. We are unable to accept your application by any other means than online.
Do I need to complete and submit the application in a single session?
No. You have 42 days to submit your application once you begin the process. You may save and return to your application as many times as you wish to update information, complete sections or upload additional documents such as your final transcript or your language test.
What documents do I need to provide to make an application?
As well as completing your online application fully, it is essential that you submit the following documents:
A copy (or copies) of your official degree certificate(s) (if you have already completed your degree)
A copy (or copies) of your official academic transcript(s), showing full details of subjects studied and grades/marks obtained
Official English translations of the certificate(s) and transcript(s)
Two supporting reference letters on headed paper
Evidence of your English Language ability (if your first language is not English)
Any additional documents required for this programme (see Entry requirements for this programme)
A copy of the photo page of your passport (Non-EU students only)
If you do not have all of these documents at the time of submitting your application then it is still possible to make an application and provide any further documents at a later date, as long as you include a full current transcript (and an English translation if required) with your application. See the 'Your References, Transcripts and English Qualification' sections of our Frequently Asked Questions for more information.
Do my supporting documents need to be submitted online?
Yes, where possible, please upload the supporting documents with your application.
How do I provide my references?
You must either upload the required references to your online application or ask your referees to send the references to the University as we do not contact referees directly. There is two main ways that you can provide references: you can either upload references on headed paper when you are making an application using the Online Application (or through Applicant Self-Service after you have submitted your application) or you can ask your referee to email the reference directly to pgadmissions@glasgow.ac.uk. See the 'Your References, Transcripts and English Qualifications' section of the Frequently Asked Questions for more information.
What if I am unable to submit all of my supporting documents online?
If you cannot upload an electronic copy of a document and need to send it in by post, please attach a cover sheet to it that includes your name, the programme you are applying for, and your application reference number.
You may send them to:
Postgraduate Admissions
Marketing, Recruitment & International Office
71 Southpark Avenue
Glasgow
G12 8QQ
Fax: +44 141 330 4045
Can I email my supporting documents?
No. We cannot accept email submissions of your supporting documents.
What entry requirements should I have met before applying? Where can I find them?
You should check that you have met (or are likely to have met prior to the start of the programme) the individual entry requirements for the degree programme you are applying for. This information can be found on the 'entry requirements' tab on each individual programme page, such as the one you are viewing now.
What English Language requirements should I have met before applying? Where can I find them?
If you are an international student, you should also check that you have met the English Language requirements specific to the programme you are applying for. These can also be found on the 'entry requirements' tab for each specific programme.
Further Information
Please see the Frequently Asked Questions for more information on applying to a postgraduate taught programme.
Guidance notes for using the online application
These notes are intended to help you complete the online application form accurately, they are also available within the help section of the online application form. If you experience any difficulties accessing the online application then you should visit the Application Troubleshooting/FAQs page.
Name and Date of birth: must appear exactly as they do on your passport. Please take time to check the spelling and lay-out.
Contact Details: Correspondence address. All contact relevant to your application will be sent to this address including the offer letter(s). If your address changes, please contact us as soon as possible.
Choice of course: Please select carefully the course you want to study. As your application will be sent to the admissions committee for each course you select it is important to consider at this stage why you are interested in the course and that it is reflected in your application.
Proposed date of entry: Please state your preferred start date including the month and the year. Taught masters degrees tend to begin in September. Research degrees may start in any month.
Education and Qualifications: Please complete this section as fully as possible indicating any relevant Higher Education qualifications starting with the most recent. Complete the name of the Institution (s) as it appears on the degree certificate or transcript.
English Language Proficiency: Please state the date of any English language test taken (or to be taken) and the award date (or expected award date if known).
Employment and Experience: Please complete this section as fully as possible with all employments relevant to your course. Additional details may be attached in your personal statement/proposal where appropriate.
References: Please provide the names and contact details of two academic references. Where applicable one of these references may be from your current employer. References should be completed on letter headed paper and uploaded on to your application.
Standard application deadlines
International applications (non-EU): 21 July 2017
UK and EU applications: 25 August 2017
Classes start September 2017 and you may be expected to attend induction sessions the week before.
Apply now