Inclusive Education: Research, Policy & Practice
MEd
Student testimonial by Macdelyn Khustafalo Mosalagae
Related links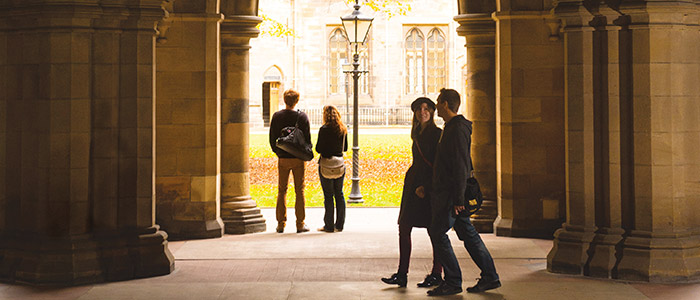 Visit our beautiful campus and find out more about your future at Glasgow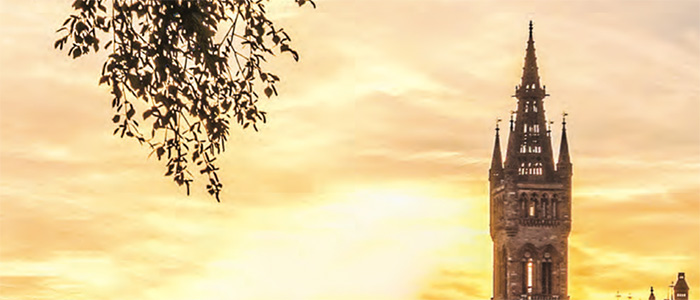 Postgraduate prospectus 2016
This programme is designed to address contemporary issues in inclusion/special education. If you are a teacher involved in inclusive education/special education, this programme is designed to promote your understanding of the issues and practices relevant to this area.
Key facts
Our research-informed courses will help you to think about practice and policy in the light of current educational thinking and enable you to consider how an inclusive education system might operate in schools and other educational institutions.
You can tailor research projects to provide the maximum relevance and benefit to your interests and work.
You will discuss recent theories related to many of the conditions and labels associated with special educational needs/additional support needs and have the opportunity to develop practice that takes account of these within an inclusive framework.
You will take four core courses and two optional courses, which you can choose according to your specialist interests. In addition you will complete a 12,000-15,000-word dissertation, under supervision, that will provide you with the opportunity to investigate, in greater depth, an issue that is relevant to your professional development and teaching context.
Core courses
Evolving concept of inclusion
Introduction to educational and social research
Modern educational thought
The learner and the curriculum
Optional courses
Developing literacy
Highly able learners
Inclusive classrooms, inclusive pedagogies
Identities, relationships and behaviours
Social and emotional and behavioural difficulties.
The programme has been in existence since 1994 and was originally designed to provide training for teachers of learning support in mainstream and special schools in Scotland. Over the years the course has attracted an increasing number of classroom teachers and managers who express a desire to learn more about support for learning and special educational needs (additional support needs). The course also attracts students from overseas who are keen to embrace the international move towards inclusion. A highlight for both international and Scottish students is the opportunity to work together as they seek to support the learning of all pupils.

Is this programme for you?
This Masters programme is for educators who are interested in better supporting pupils with special educational needs in an inclusive framework.
Introductory reading
If you have a chance to do some reading before beginning this programme the following book will be useful as background:-
Lewis, A. and Norwich, B. (2005) Special teaching for children?: pedagogies for inclusion England: McGraw-Hill International.
What will you get from this programme?

The aims of the programme are:
To extend knowledge and understanding of inclusive education grounded in contemporary research, theory and pedagogy
To enable students to analyse critically recent developments in both education and wider culture in order to interrogate assumptions underpinning concepts of inclusive education
To enable students to analyse critically institutional, regional and governmental policies related to inclusive education and associated pedagogies
To enable students to interrogate their own practice in the context of research, theory and policy in inclusive education
To enable students to investigate an aspect of inclusive education using an appropriate research methodology
To develop understanding of applying educational enquiry to inclusive education
To deepen knowledge of the way different methods of enquiry relate to wider philosophical, ethical and social concerns relating to inclusive education
Preparation for further academic study
Andronoki Tampakopoulou (Greece), 2013-14
'Without any doubt, my experience as a postgraduate student at the University of Glasgow was the best educational experience I have ever had. What excited me about the particular postgraduate programme was firstly the presentation of contemporary ideas concerning both education and society. But what was even more impressive was the way that these ideas were also reflected in the educational process. Unlike other educational settings that do not practice what they preach, it was very comforting to see that the ideas presented were also put in practice. In a multicultural environment that included actively all students, and allowed them to offer their personal thoughts and experiences, all courses and discussions were carved out by the class's unique personalities and dynamic relations, allowing each and every one to unfold, pursue and develop their academic interests, inclinations and talents. Being scaffolded by our teachers, our patient, experienced, supportive and loving teachers, we ended up producing thoughts and writings of high academic level. Within one year's time I can definitely assert that I came across ideas I had never before come across, and that a whole new field unfolded before me, changing me as a person and as an educator.
Glasgow is a very welcoming city. Friendly people, social services, parks, clean roads, bike stations, plenty music gigs and cultural events form the image of a city that offers anything a student could ask for. Nothing more beautiful than a bike ride at Clydebank on a sunny -or even a cloudy- day. I would enjoy meeting friends in one of the local pubs, walking in the parks, going to live concerts or making excursions in the beautiful places near Glasgow. The trips to Arran, to Oban and to Loch Lomond are definitely some of the best memories I have kept as a student in Glasgow. Just take along some friends or make some new ones on the way…
I am so excited about the things I have learnt throughout this year that I am looking forward to start working. I am very curious to see in what ways I can put all these wonderful ideas in practice.My plan after the postgraduate degree is to go back to my country, Greece, where I feel the need for inclusive education is great, and try integrate in my work, as much as I can, this new perspective the programme gave me. Armed with tons of energy, excitement, experiences and knowledge I aspire to be able to influence in a positive way some disadvantaged children's lives.'
Eleni (Greece), 2012-13
'I chose the University of Glasgow because it is one of the best universities in the world and I will never regret it. Going back in time it feels like it was a dream. I chose to do a Masters in Inclusive Education because after that I could work with students with additional support needs in my country. The programme is very good academically and socially, and there is a unique university environment. The lectures are inspiring and academics give you the freedom to follow your own path by choosing the optional courses you prefer and helping you deciding on a dissertation topic you are passionate about. One recommendation: choose to do voluntary work in schools; it is a great experience.
Also, Glaswegians are the friendliest people you will ever meet, promising you a great student life. I learnt so many new things and I made friends for life. To add up, teachers are always close to you even after your studies. After finishing my Masters I found a job at an international school in Sweden and I hope that soon I will do PhD studies here. I feel more open minded and my career gained an international perspective. Overall it was just an amazing life changing experience and one of the best years in my life!'
for entry in 2016
You should have an initial professional qualification (eg in teaching) as well as a first degree. Experience of, and interest in, educational inclusion/special education is desirable.
For applicants whose first language is not English, the University sets a minimum English Language proficiency level.
International English Language Testing System (IELTS) Academic module (not General Training)
overall score 6.5
no sub-test less than 6.0
or equivalent scores in another recognised qualification (see below)
Common equivalent English language qualifications
All stated English tests are acceptable for admission for both home/EU and international students for this programme:
ibTOEFL: 92; no sub-test less than 20
CAE (Cambridge Certificate of Advanced English): 176 overall; no sub-test less than 169
CPE (Cambridge Certificate of Proficiency in English): 176 overall; no sub-test less than 169
PTE Academic (Person Test of English, Academic test): 60; no sub-test less than 59
Trinity College London Integrated Skills in English: ISEII at Distinction with Distinction in all sub-tests
For international students, the Home Office has confirmed that the University can choose to use these tests to make its own assessment of English language ability for visa applications to degree level programmes. The University is also able to accept an IELTS test (Academic module) from any of the 1000 IELTS test centres from around the world and we do not require a specific UKVI IELTS test for degree level programmes. We therefore still accept any of the English tests listed for admission to this programme.
Pre-sessional courses
The University of Glasgow accepts evidence of the required language level from the English for Academic Study Unit Pre-sessional courses. We also consider other BALEAP accredited pre-sessional courses:
What do I do if...
my language qualifications are below the requirements?
The University's English for Academic Study Unit offers a range of Pre-Sessional Courses to bring you up to entry level. The course is accredited by BALEAP, the UK professional association for academic English teaching; see Links.
my language qualifications are not listed here?
Please contact the Recruitment and International Office: pgadmissions@glasgow.ac.uk
For further information about English language requirements, please contact the Recruitment and International Office: pgadmissions@glasgow.ac.uk
Tuition fees for 2016-17
MEd
Home and EU
Full time fee
£2889
Part time 20 credits
£321
International
Full time fee
£16500
Fees are subject to change and for guidance only
Funding opportunities
The programme will support your career development as a class teacher, lecturer, policy developer, special education professional, head teacher, education administrator or researcher.
We ask that you apply online for a postgraduate taught degree. Our system allows you to fill out the standard application form online and submit this to the University within 42 days of starting your application.
You need to read the guide to applying online before starting your application. It will ensure you are ready to proceed, as well as answer many common questions about the process.
Do I have to apply online for a postgraduate taught degree?
Yes. To apply for a postgraduate taught degree you must apply online. We are unable to accept your application by any other means than online.
Do I need to complete and submit the application in a single session?
No. You have 42 days to submit your application once you begin the process. You may save and return to your application as many times as you wish to update information, complete sections or upload additional documents such as your final transcript or your language test.
What documents do I need to provide to make an application?
As well as completing your online application fully, it is essential that you submit the following documents:
A copy (or copies) of your official degree certificate(s) (if you have already completed your degree)
A copy (or copies) of your official academic transcript(s), showing full details of subjects studied and grades/marks obtained
Official English translations of the certificate(s) and transcript(s)
Two supporting reference letters on headed paper
Evidence of your English Language ability (if your first language is not English)
Any additional documents required for this programme (see Entry requirements for this programme)
A copy of the photo page of your passport (Non-EU students only)
If you do not have all of these documents at the time of submitting your application then it is still possible to make an application and provide any further documents at a later date, as long as you include a full current transcript (and an English translation if required) with your application. See the 'Your References, Transcripts and English Qualification' sections of our Frequently Asked Questions for more information.
Do my supporting documents need to be submitted online?
Yes, where possible, please upload the supporting documents with your application.
How do I provide my references?
You must either upload the required references to your online application or ask your referees to send the references to the University as we do not contact referees directly. There is two main ways that you can provide references: you can either upload references on headed paper when you are making an application using the Online Application (or through Applicant Self-Service after you have submitted your application) or you can ask your referee to email the reference directly to pgadmissions@glasgow.ac.uk. See the 'Your References, Transcripts and English Qualifications' section of the Frequently Asked Questions for more information.
What if I am unable to submit all of my supporting documents online?
If you cannot upload an electronic copy of a document and need to send it in by post, please attach a cover sheet to it that includes your name, the programme you are applying for, and your application reference number.
You may send them to:
Recruitment & International Office
71 Southpark Avenue
Glasgow
G12 8QQ
Fax: +44 141 330 4045
Can I email my supporting documents?
No. We cannot accept email submissions of your supporting documents.
What entry requirements should I have met before applying? Where can I find them?
You should check that you have met (or are likely to have met prior to the start of the programme) the individual entry requirements for the degree programme you are applying for. This information can be found on the 'entry requirements' tab on each individual programme page, such as the one you are viewing now.
What English Language requirements should I have met before applying? Where can I find them?
If you are an international student, you should also check that you have met the English Language requirements specific to the programme you are applying for. These can also be found on the 'entry requirements' tab for each specific programme.
Further Information
Please see the Frequently Asked Questions for more information on applying to a postgraduate taught programme.
Guidance notes for using the online application
These notes are intended to help you complete the online application form accurately, they are also available within the help section of the online application form. If you experience any difficulties accessing the online application then you should visit the Application Troubleshooting/FAQs page.
Name and Date of birth: must appear exactly as they do on your passport. Please take time to check the spelling and lay-out.
Contact Details: Correspondence address. All contact relevant to your application will be sent to this address including the offer letter(s). If your address changes, please contact us as soon as possible.
Choice of course: Please select carefully the course you want to study. As your application will be sent to the admissions committee for each course you select it is important to consider at this stage why you are interested in the course and that it is reflected in your application.
Proposed date of entry: Please state your preferred start date including the month and the year. Taught masters degrees tend to begin in September. Research degrees may start in any month.
Education and Qualifications: Please complete this section as fully as possible indicating any relevant Higher Education qualifications starting with the most recent. Complete the name of the Institution (s) as it appears on the degree certificate or transcript.
English Language Proficiency: Please state the date of any English language test taken (or to be taken) and the award date (or expected award date if known).
Employment and Experience: Please complete this section as fully as possible with all employments relevant to your course. Additional details may be attached in your personal statement/proposal where appropriate.
References: Please provide the names and contact details of two academic references. Where applicable one of these references may be from your current employer. References should be completed on letter headed paper and uploaded on to your application.
Standard application deadlines
International applications (non-EU): 22 July 2016
UK and EU applications: 26 August 2016
Classes start September 2016 and you may be expected to attend induction sessions the week before.