Diploma in Professional Legal Practice
PgDip
Related links
Other programmes in the subject of Law:
‌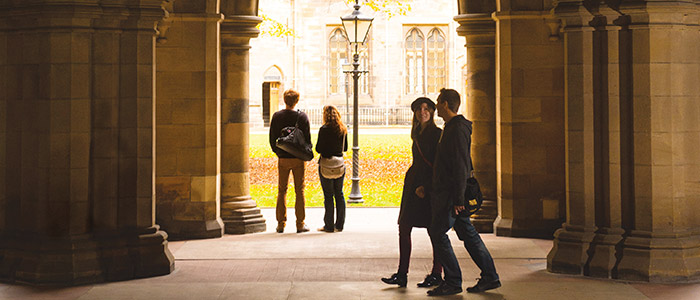 Visit our beautiful campus and find out more about your future at Glasgow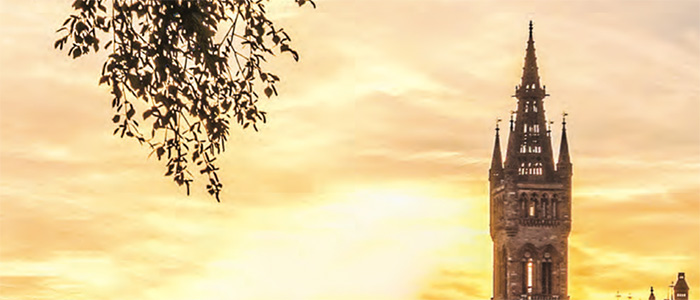 Postgraduate prospectus 2014
<! -- splash was right under here -->
Train to be a lawyer by undertaking your Diploma in Professional Legal Practice qualification designed by practising lawyers for lawyers at the top Law School in Scotland. (Guardian; Times Higher)
Key facts
Our aim is that the Diploma in Professional Legal Practice comes to be regarded as the trademark of excellence ensuring that our students are not just employable but sought after by employers.
A unique aspect of the DPLP is the Glasgow Legal 40, a group of highly experienced legal alumi who, together with the Glasgow Legal 40 Associates, recent DPLP alumni, have committed to supporting the DPLP students and the programme through their involvement in education, mentoring and social events.
Extensive use is made of our library of filmed resources, which includes court scenarios from trials, judicial reviews and interviews. These have been developed in collaboration with the judiciary and our tutors.
There are many opportunities to attend networking events and talks delivered by distinguished lawyers.
We have an outstanding record of success in the Scottish Client Consultation Competition and the Scottish Negotiation Competition and students are able to participate in internal, national and international competitions.
The programme has been accredited by the Law Society of Scotland and meets the accreditation requirements for PEAT 1 (Professional Education and Training 1).
The programme is contemporary and innovative and comprises 5 compulsory courses which are delivered in conjunction with a wide range of optional courses (3 chosen). This allows you to select courses which suit your areas of interest or meet the requirements of your future employers in the legal profession.
Our courses are delivered through a combination of on-line resources, e-modules, lectures and by small group tutorials (12 or less). Our team of 125 highly experienced, enthusiastic and committed tutors, almost all of whom are practising solicitors or advocates, are all focused on ensuring that you meet the requirement of a "Day 1 ready trainee" by the end of each course. Tutorials are very practical and seek to replicate the work undertaken by trainee and qualified solicitors in a supportive learning environment.
Core courses
Criminal litigation (Incorporating Advocacy, Evidence and Procedure and Negotiation)
Civil litigation (Incorporating Advocacy, Rules of Procedure, Evidence, Negotiation and Pre-action protocols)
Property Law and Conveyancing (Incorporating commercial leases)
Private client (Incorporating Wills, Trusts, Deeds of Variation and Guardianship)
Business, ethics, finance and practice awareness.
Optional courses
Advanced civil litigation (Incorporating Advocacy, Remedies, Debates, Proofs and Appeals)
Advanced criminal litigation (Incorporating Advocacy)
Corporate
Family law (Incorporating Negotiation, Mediation, Collaboration and Litigation)
Human rights (Incorporating Employment, Asylum and Immigration, Legislative Competence, Children's Hearing Referrals)
Contemporary Scottish Public Law
Students contemplating pursuing a career as an advocate at the Scottish Bar are able to take courses in International Private Law and/or Roman Law at no additional cost. These courses are compulsory entry requirements for the Faculty of Advocates.
Further Information
‌‌Diploma Course Descriptions‌
for entry in 2014
To be a candidate for the Diploma you must
Possess a law degree from a Scottish university, or a qualification accepted by the Senatus as equivalent thereto.
Have passed or obtained exemption from the professional examinations of the Law Society of Scotland in those subjects required in terms of the Admission as Solicitor (Scotland) Regulations.
Notwithstanding the requirements of paragraph 2, the Director of the Diploma in Professional Legal Practice shall have discretion to admit you if you are deficient in one element of these requirements, but could satisfy them during the period of study for the Diploma.
You will not be awarded the Diploma in Professional Legal Practice until those requirements are satisfied.
The Diploma in Professional Legal Practice is a requirement for entry to either branch of the legal profession in Scotland.
To qualify for admission to the Diploma in Professional Legal Practice, applicants must have graduated, or be qualified to graduate with an LLB from a Scottish university. Applicants must have successfully completed classes which comprise the Law Society of Scotland's professional curriculum, which is usually completed during the first 2 years of an LLB.
The professional curriculum at the University of Glasgow currently includes:
Business Organisations
Commercial Law
Criminal Law and Evidence
European Union Law (required but not included in the ranking criteria)
Family Law
Law and Government
Principles of Property and Obligations
Property Law
Sources and Institutions of Scots Law
Tax Law (requirement for LLBs started in 2010 or earlier)
Legal Profession and Legal Ethics (2nd year course introduced 2012/13)
Introduction to Legal Study (1st year course introduced 2012/13)
Constitutional Law 1 (1st year course introduced 2012/13)
Obligations 1A (1st year course introduced 2012/13)
Obligations 1B (1st year course introduced 2012/13)
Applicants are ranked by a grade point average, according to their performance in the professional curriculum outlined above. This ranking is used by all providers to allocate places. Applicants must submit a paper application to their undergraduate institution for their grade point average to be calculated. This information is then passed to the university at which the applicant wishes to undertake Diploma study.
Admission to the Diploma in Professional Legal Practice for applicants who are not qualified as outlined above is normally only possible in exceptional circumstances.
Tuition fees for 2014-15 (subject to change and for guidance only)
PgDip
Home and EU, and International fees - £6650
Funding opportunities
Upon successful completion of the programme you will be eligible to progress through your traineeship to work as a solicitor or advocate. The Diploma in Professional Legal Practice is a requirement for entry into these roles in the legal profession.
Applicants are required to submit two application forms at the same time:
One Paper Law Diploma application form to the university from which they graduated with their LLB, regardless of which University they are applying for a Diploma place.‌
One Online application via the University of Glasgow website.
Current University of Glasgow students or graduates should complete their paper application form and send it to Fiona Macaulay, Room G/26, The Stair Building, School of Law, 8 The Square, Glasgow G12 8QQ.
The closing date for receipt of applications is 18 April 2014. Applicants submitting their application forms late may not be considered for a place. Students will be notified of the outcome of their application during July 2014.
School of Law Fitness to Practise Code
Funding Information