Sri Lanka
Sri Lanka
The University of Glasgow has a long history of welcoming students from Sri Lanka. You will have the opportunity to mix with people from your home country while also enjoying the complete Glasgow experience.
Entry Requirements
Undergraduate
The University of Glasgow will consider students with International A-Levels and IB. Students who do not have either of these qualifications may be considered for entry to our foundation programmes at Glasgow International College.
Postgraduate Taught
We will consider applications to Master degrees from graduates holding first class degrees from Sri Lanka.

Undergraduate Sri Lanka
Total records of: 7
Postgraduate Sri Lanka
Total records of: 35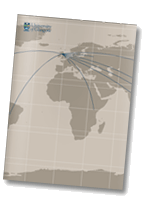 Next steps / useful information