Popular Music
MLitt

Why study Popular Music at Glasgow?
Related links
Other programmes in the subject of Music: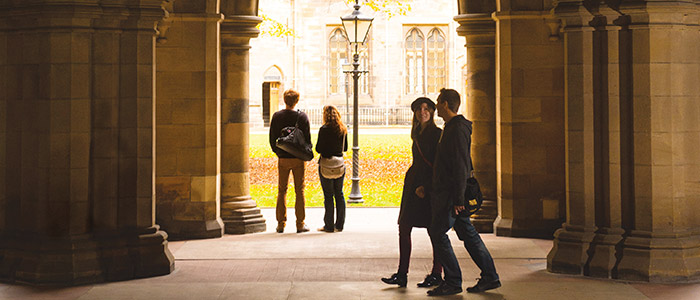 Visit our beautiful campus and find out more about your future at Glasgow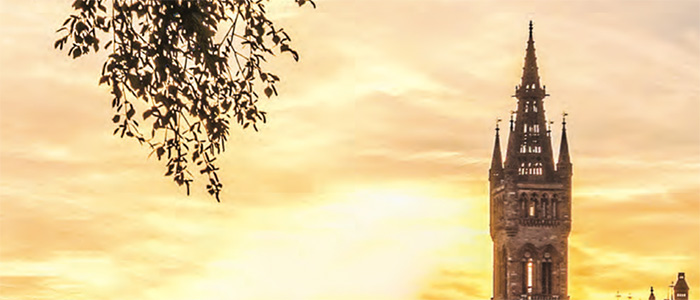 Postgraduate prospectus 2016
There are two MLitt Popular Music programmes offered: Music Industries (Popular Music Studies) and Popular Music. They are the first postgraduate degrees in popular music in Scotland.
Key facts
These programmes are multidisciplinary: we employ a variety of academic approaches and draw upon the University's expertise in a range of disciplines including sociology, cultural studies, musicology and literary studies.
You will be studying in the city of Glasgow with its vibrant and exciting music scene – the UK's first UNESCO city of music. There is access to a range of theorists and practitioners from within both academia and the music industries.
This Masters in Popular Music programmes introduce and develop your critical understanding of popular music, and reflective practice around the creative aspects of popular music.
They will give you the tools to develop your career or business in the music industries.
You do not have to be a musician to apply. The programmes have been designed to appeal to a range of students.
You will benefit from access to our facilities including seminar and practice rooms, a small library, an audio lab, studios, and the University's concert hall.
The Popular Music Studies programme aims to introduce and develop a critical understanding of the academic study of Popular Music at postgraduate level.
As a relatively new area of academic enquiry, Popular Music Studies draws upon a range of academic disciplines including Sociology, Cultural Studies, Musicology and Literary Studies. It is inherently multidisciplinary and a range of academic approaches will be adopted throughout the programme. This will provide you with the knowledge and skills necessary to critically evaluate the role of Popular Music in contemporary society.
The Music Industries programme includes a placement which has been designed for those seeking a career in the creative industries, and more specifically, the music industries including record companies, management companies and promoters. This programme is unique in the UK, offering the only postgraduate placement involving a tailored research project within a music industries organisation. You will spend part of semester two on placement with one of a number of music industries employers.
The postgraduate Certificate/Diploma/M.Litt in Popular Music Studies was introduced in September 2007. The course is suitable for graduates from a range of disciplines and subject areas including Popular Music, Music, Sociology, Business Studies, Politics, History etc. Candidates do not have to be musicians to apply and pathways have been developed to allow for a range of specialisms and exit routes.
The degree programmes are located in one of the UK's most important cites for popular music. In recent years Glasgow has produced acts such as Snow Patrol, Franz Ferdinand, Belle and Sebastian and former Glasgow student Emeli Sande. This has built on a longer tradition of acts such as the Delgados, Mogwai, Orange Juice, the Teenage Fan Club, Deacon Blue, the Sensational Alex Harvey Band, etc etc.
The city also boasts a number of important venues including the Barrowland Ballroom, King Tuts Wah Wah Hut, The O2 Academy, the O2 ABC, the Classic Grand, Oran Mor, and the SECC. Important Glasgow labels include Chemikal Underground, Soma and Rock Action. In sum the city has a vibrant and exciting music scene.
Many of those active within that scene have expressed support for the programme and a number are involved in various ways including offering placement opportunities.
Related Links
There are two separate degree programmes with a common core. These are Popular Music Studies and Popular Music Studies (Music Industries). The pathways through the separate degree programmes are listed below.
Core Modules (semester 1)
Popular Music Theory (30 credits)
Popular Music History (30 credits)
Exit Route: Postgraduate Certificate possible via a combination of Theory and History or one of those and another course.
1 The music industries placement gives you the chance to work within a music industries environment as part of a placement. You will undertake a project supervised by the host organisation in conjunction with academic staff.
Popular Music: Music Industries
Music Industries Placement
Those opting for the Music Industries pathway spend semester 2 on placement with a one of a number of Music Industries employers.

The placement provides the student with experience of a work environment within the Music Industries or related industries and allows them to critically reflect upon practice within those industries.
The aims of the placement are to:
Develop/enhance skills in Music Industries' practices.
Develop amongst students a reflective approach to Music Industries work.
Provide a structured context within which theories relating to the Music Industries can be explored and related to practice.
Develop students' critical approach to Music Industries practices.
Explore problem-solving within the Music Industries.
Music facilities within the School include three studios, the Audio Lab, a small library and a number of seminar and practice rooms. The School also has preferential access to the University Concert Hall. For more information on bookings rooms, please contact the Music Secretary, or refer to the Music Handbook for details.

Please note, the Music facilities are only for those students enrolled on Music courses within the School of Culture & Creative Arts. For all other University of Glasgow students, please visit the St. Andrews Building for practice rooms.
University Concert Hall
A short walk from the Music building, in the University's main Gilbert Scott building, is the University Concert Hall. The School has preferential access to the hall and uses it extensively for recitals, performance practice and teaching. The Concert Hall houses two Steinway Model D grand pianos, an 1840s Broadwood grand, and a Mozart-era fortepiano, two chamber organs (one an 18th-century Snetzler), two harpsichords, an extensive range of percussion and other instruments for the performance of orchestral and contemporary music. In addition to the instruments housed in the Concert Hall the School also owns a fine consort of viols, baroque strings, recorders, crumhorns and other wind instruments. The Concert Hall also houses Music's Diffusion System for the public performance of electroacoustic music.
Practice Rooms
Music students have access to ten practice rooms for solo instrumental or ensemble practice. Five of these rooms are located in the Music building, with three in the adjacent Modern Languages Building and the remaining two soundproof rooms in the Hetherington Building.

The largest of the Music rooms, 'The Club Room' contains a baby grand piano and is big enough for ensemble rehearsal. All other rooms contain an upright piano, a full length mirror and a music stand. These rooms can be booked in advance, for up to 2 hours a day by students studying within Music.
Music Library
The Music building houses its own small reference library. It holds a high quality selection of books and scores that complement those provided by the main University Library. In addition, the Music Library also houses eight PC workstations running Microsoft Office and Finale notation software. Each machine has an attached MIDI keyboard for quick and intuitive notation entry. A microfiche scanner is also provided to aid musicological research.
Audio Lab
Students have access to the Music Audio Lab for audio production, acoustics, composition and sound synthesis work. The lab contains 12 Apple iMacs each with Avid audio hardware, a MIDI keyboard and a comprehensive suite of installed software including:-


Finale
Pro Tools - including RTAS plug-ins by:

Cycling 74
GRM Tools
Cycling 74 Max
Each machine is connected to a high quality playback system.
Studios
The School has three studios dedicated to composition and audio production. Studios One and Two are housed in the Gilbert Scott Building above the Concert Hall. Both feature audio tie-lines linking them to the Concert Hall, the Bute Hall and each other. Studio Three is a smaller composition studio housed in the Music building.

All the studios are based around Apple Mac G5 digital audio workstations running a comprehensive suite of applications including:-
Pro Tools - with RTAS plug-ins by:

Cycling 74
GRM Tools
Sony Oxford

Cycling 74 - Max
Finale
Diffusion System

The Diffusion System is used for public performances of music by international and Glasgow based composers including current students. The system is located in the University Concert Hall. It comprises an 8-channel speaker array and sound diffusion desk for live sound processing and spatialisation.

Diffusion hardware includes:


Genelec 1031 active speakers
d&b D12 amplifiers
d&b Q10 loudspeakers
d&b Q-SUB subwoofers
Mackie 1604 mixers
ATC100 active speakers (shared with Edinburgh University and the RSAMD)
ATC50 active speakers (shared with Edinburgh University and the RSAMD)
...the MLitt in Popular Music Studies
I believe that the skills and experience I gained on the MLitt helped me to gain my current job. I stood out from other candidates because of the skills I had developed and the music industries experience I gained as part of the programme.
Liz Kelly, Florida and Sony PlayStation, London,
MLitt in Popular Music Studies (Music Industries), 2009-10
The University of Glasgow offered an exciting program, and the course specifics were the most important factor in my decision (in particular, the work placement aspect). Further, the University maintains an excellent academic reputation worldwide; I would not have felt confident investing a year (and tuition, of course) in anything less. The university staff are to be credited with playing a key role in my success on the course, especially with egard to my dissertation, for which I received outstanding guidance and support.
Lauren Hulstedt, New York,
MLitt in Popular Music Studies (Music Industries), 2010-11
The music industries course was taught by John Williamson who manages Belle and Sebastian. His experience, knowledge and insight are second to none. The mixture of academic theory and practical insight is a major strength of the MLitt. This course is unique in British Universities.
John Markey, Young Aviators,
MLitt in Popular Music Studies (Music Industries), 2010-11
I chose to do the Popular Music Studies Masters in order to bring a critical focus to my experiences working in the live music sector. I was attracted by the structure of the course that combined taught, industry placement and research components. As far as I was aware this was the only course to offer such a combination and as such offered a unique experience that I was keen to pursue. The structure of the course is excellent as it encourages students to make the transition from taught degree towards research through the final dissertation. The dissertation project allowed me to develop research interests and skills that have been vital in me being able to progress to PhD level.
Kenny Barr, PhD student, Music and Copyright, University of Glasgow,
MLitt in Popular Music Studies (Music Industries), 2009-10
Having spent several years working in the music industry (primarily in artist management), I felt it would be beneficial to develop a theoretical underpinning to the practical experience I'd acquired. I was becoming increasingly interested in academic discourses around pop music culture and felt that the best way to cultivate this interest was systematic study. Quite simply, attaining the Masters lead to me gaining the lecturing post I now have. Furthermore, it was not until I was actively engaged in Popular Music Studies, that I even considered lecturing as a possible career path. A range of guest speakers also helped students engage with various perspectives and approaches to the industry, which is, of course, in a period of rapid change, culturally and economically.
Mark Baillie, Stow College
...the Music Industries Placements
The placement opportunity that took place within the course was something that particularly attracted me to the course. After moving down to London with £20 in my pocket and nowhere to stay but couches and floors I managed to land an internship at the Music Managers Forum (MMF) at the British Music House. I had interviewed the CEO of the organisation Jon Webster for my dissertation and got in touch with him when I first came down. I asked him if he had any internships going and luckily he said he did so I went in for a chat then started the next week. I worked there for 7 months, listening and learning from some of the most influential artist managers in the industry including one of Radiohead's managers, Brian Message, who was the Chairman of the MMF. When my internship was coming to an end I asked Brian if he would be a reference for my C.V and he said he could offer me something better. That day he offered me a job at his music company ATC Management. I have been working here for 3 moths now and enjoy every minute of it. I get to go to free gigs all the time and be around music all day. Dream come true.
Jonny Taylor, ATC Management
Through hard work and proving my worth to the programme co-ordinator, I was able to do my placement at Chemikal Underground Records. This made all the hard work and sacrifices worth it.
Liz Kelly, Florida and Sony PlayStation, London,
MLitt in Popular Music Studies (Music Industries), 2009-10
The work placement (in my case, for a local internet radio station) allowed for even more direct interaction with the Glasgow music scene in that I was receiving submissions from local bands every day, and often was invited to (or chose to) see them live.
Lauren Hulstedt, New York,
MLitt in Popular Music Studies (Music Industries), 2010-11
The music industry placement aspect of the course ensures students engage and interact with the Glasgow scene. The placements in my year were extremely varied from placements with venues, promoters, labels, music synchronisation companies and the Musicians Union.
Kenny Barr, PhD student, Music and Copyright, University of Glasgow,
MLitt in Popular Music Studies (Music Industries), 2009-10
In the course of my music industry placement, I worked closely with record label Chemikal Underground which provided invaluable insights into the industry from a label perspective.
Mark Baillie, Stow College
...the Glasgow Music Scene
The Glasgow music scene cannot be beat. It's small enough that almost everyone knows each other but this also means it's collaborative and excellent for meeting people and networking. The degree certainly encouraged interaction with the scene and several guest speakers are key figures on it, including those from DF Concerts (organisers of T in The park) and Chemikal Underground. I was also taught by John Williamson who manages Belle and Sebastian. Through my dissertation I met and spoke with several more people on the Glasgow scene and became more involved in the city's music. If you're keen and you make a good effort, the whole city will open up to you.
Liz Kelly, Florida and Sony PlayStation, London,
MLitt in Popular Music Studies (Music Industries), 2009-10
Glasgow seems to have something for music lovers of all kinds. There's a venue or club night for every possible style and genre of music, and never a shortage of music-related events taking place. The Masters programme definitely encourages engagement/interaction. Fellow students as well as teaching staff are in bands or manage them, and knowing people who are already involved is a great way to start exploring the scene from scratch.
Lauren Hulstedt, New York,
MLitt in Popular Music Studies (Music Industries), 2010-11
Beyond the live scene of bands, musicians, venues and promoters there is also a considerable infrastructure of independent labels, studios, managers, merchandise companies etc.
Kenny Barr, PhD student, Music and Copyright, University of Glasgow,
MLitt in Popular Music Studies (Music Industries), 2009-10
...the University of Glasgow Experience
I gained new skills, experience, and networking opportunities. I made connections that lasted.
Liz Kelly, Florida, Sony PlayStation, London,
MLitt in Popular Music Studies (Music Industries), 2009-10
We had the privilege of several guest lecturers who shared their experience directly, and interactively, with us. As part of the research for my dissertation, I was able to interview several bands, music promoters and venue managers, picking their brains, learning from their experiences and making valuable contacts for the future.
Albert Kawmi, Nevada Base,
MLitt in Popular Music Studies (Music Industries), 2008-09
...Glasgow Memories
The friends, the people, the music, and the gigs. The people especially – genuinely kind, good people who welcomed me and a stranger from a foreign land - easily and freely into their tight-knit circles.
Liz Kelly. Sony PlayStation, London,
MLitt in Popular Music Studies (Music Industries), 2009-10
There are too many! Probably winning the BUCS cup with the women's football team, but there have been plenty memorable moments.
Lauren Hulstedt, New York,
MLitt in Popular Music Studies (Music Industries), 2010-11
1. Why should I choose the University of Glasgow's Popular Music Studies (PMS) programme rather than other conservatories? What are the advantages?
First, it is important to note that PMS is a relatively broad field of study, which encompasses a range of different approaches and methodologies. So instead of the purely musical approach of many conservatories, the University of Glasgow programmes offer a range of approaches, including looking at the music industries industrially, looking at popular music's social roles and looking at creativity in popular music. The variety of options available mean that the PMS programmes have something to offer everyone with an interest in popular music.
Another result of the diverse range of approaches is that a musical background is not necessarily required to join the programmes, because that they are based on the socio-cultural activities around popular music as well as the music itself.
It is also important to note that the Chinese popular music industries are experiencing serious recruitment issues in areas such as copyright, the survival of independent labels, and the transformation from traditional recording to digital and streaming era. All of these topics are covered in the PMS programmes.
In addition there is a group of excellent professors and researchers in this field (such as Professor Martin Cloonan and Dr John Williamson), whose expertise and experience are the ultimate guarantee for the quality of the programme.
Finally, Glasgow is well known fort its vibrant popular music scene and is an UNESCO City of Music.
Q2. What does the programme mainly consist of?
A: There are two different degrees: Popular Music Studies and Music Industries (Popular Music Studies). Each shares common core courses in Theory and History which are taught in the first semester. Following this students on each programme specialise. Those on the Popular Music Studies programme undertake courses on the Music Industries and Popular Music Politics. Students on the Music Industries programme take the Music Industries course and a Placement project with a local music company involving working with industry professionals on a research project. Following the taught courses a dissertation project of 20,000 words is undertaken.
Q3. What about the teaching format? Is it completely different from China?
A: The course is taught via a series of lectures each one of which is focused on the particular topics. Relevant readings on the weekly topics are assigned to the students before each session. Usually, there are not more than 15 students in class, and students are free to interact with the lecturer and their fellow students. Students are encouraged to put forward their own arguments and to engage in discussion of each of the topics is encouraged. While this may vary from traditional Chinese teaching forms, but the classes are designed to be as inclusive as possible.
Q4. Why are four 7s in the IELTS tests required by applicants whose first language is not English?
A: The Four 7s in the IELTS tests as an English language requirement for the programmes is relatively high among universities in the UK. However there are good reasons for insisting on this. The University of Glasgow is one of the world's leading universities and seeks to ensure that all students attending it are of the highest calibre, including in their language ability. In addition as Popular Music Studies is an inter-disciplinary filed of study which incorporates (amongst other things) culture, economics, and music, these programmes demand particular communication skills. In addition a lot of reading and writing, all in English, is required.
Q5. Can I make the application without four 7s in the IELTS? Is so, what should I do?
A: Yes. You can apply at any time. However, if you do not have the four 7s in the IELTS tests any offer made in response to the application will specify that these are achieved prior to entry. If this is the only condition the offer can be turned in to a non-conditional one once the required IELTS scores have been achieved and notified to the University.. Prior to this you have two options.
1. You can try more IELTS tests in China until you eventually obtain the four 7s. However, depending on when the application is made, you may miss the entrance date (September) for the year in which you apply.
2. You can choose a language course at the University of Glasgow Language Centre which provides various English pre-sessional courses of differing lengths, (15, 10 or 5 weeks in duration). How long you should take the course depends on your IELTS results when you apply. There will be examinations at the end of the language course, and you do not need to take another IELTS test if you pass the course successfully. Once you have met the entrance requirements your offer will be made unconditional. For details of the English pre-sessional courses, please have check the website:
http://www.gla.ac.uk/international/pre-sessionalenglishcourses/. Please note that there are differing application deadlines depending on the course. It is best to apply early as our language courses are extremely popular and tend to fill up very early.
Q6. My undergraduate major was not or even relevant to popular music, if it is still possible for me to study on of the Popular Music programmes?
A: Yes. The inter-disciplinary nature of Popular Music Studies means that a number of approaches can be used and your previous knowledge and background may provide a particular angle via which to access into the study. This will be supplemented by specialist readings on Popular Music Studies so that with hard work you will be able to get up to speed.
Q7. Is it easy to find a job after studying on the Popular Music Industries programme?
A: Much of this is dependent on your achievements on the programme. A number of career pathways exist in the music industries including academics, musicians, critics, managers, promoters, etc. As China's music industries develop the professional talents of musical entreprenurship may be the most urgently needed skills and the programme will introduce you to various working practices here. On completion of the programme a range of options may be open to you. The programme also serves as an excellent preparation for PhD study.
Q8. I am afraid of being rejected. Is there an acceptance rate for the programme?
A: We do not have a fixed acceptance rate for these programmes. This is completely determined by the individual situation of the applicant. As long as you meet all the entry requirements of the programme, you will almost certainly be accepted. Therefore, we strongly encourage you to make the application. Be adventurous!
Q9. When should I start making the application?
A: We strongly suggest you start making the online application as soon as possible. Ideally this should not be later than January if you plan to start your study on September in the same year. Should you do this you will have more time for interaction with those teaching on the programme and to prepare the necessary documents. In this case, you have enough time to get in contact with the programmer leaders and prepare all the required documents. Importantly, you can also plan for more IELTS tests in China or apply to take the pre-sessional language course at the University. Please always set aside at least one month for the visa application to be processed, whether you wish to begin either the programme or the language course.
Anything else?
Please feel free to ask any questions about the application and programme by email to the Programme Co-ordinator, Professor Martin Cloonan: martin.cloonan@glasgow.ac.uk.
for entry in 2016
Entry requirements for postgraduate taught programmes are a 2.1 Honours degree or equivalent qualification (for example, GPA 3.0 or above) in a relevant subject unless otherwise specified.
For applicants whose first language is not English, the University sets a minimum English Language proficiency level.
International English Language Testing System (IELTS) Academic module (not General Training):
overall score 7.0
no sub-test less than 7.0
or equivalent scores in another recognised qualification (see below)
Common equivalent English language qualifications
All stated English tests are acceptable for admission for both home/EU and international students for this programme:
ibTOEFL: 92; no sub-test less than 22 with Speaking no less than 23
CAE (Cambridge Certificate of Advanced English): 185; no sub-test less than 185
CPE (Cambridge Certificate of Proficiency in English): 185; no sub-test less than 185
PTE Academic (Person Test of English, Academic test): 68; minimum 60 in writing
Trinity College London Integrated Skills in English: ISEIII at Pass with Pass in all sub-tests
For international students, the Home Office has confirmed that the University can choose to use these tests to make its own assessment of English language ability for visa applications to degree level programmes. The University is also able to accept an IELTS test (Academic module) from any of the 1000 IELTS test centres from around the world and we do not require a specific UKVI IELTS test for degree level programmes. We therefore still accept any of the English tests listed for admission to this programme.
Pre-sessional courses
The University of Glasgow accepts evidence of the required language level from the English for Academic Study Unit Pre-sessional courses. We also consider other BALEAP accredited pre-sessional courses:
What do I do if...
my language qualifications are below the requirements?
The University's English for Academic Study Unit offers a range of Pre-Sessional Courses to bring you up to entry level. The course is accredited by BALEAP, the UK professional association for academic English teaching; see Links.
my language qualifications are not listed here?
Please contact the Recruitment and International Office: pgadmissions@glasgow.ac.uk
For further information about English language requirements, please contact the Recruitment and International Office: pgadmissions@glasgow.ac.uk
Tuition fees for 2016-17
MLitt
Home and EU
Full time fee
£6950
Part time 20 credits
£772
International
Full time fee
£15250
Fees are subject to change and for guidance only
Funding opportunities
The programmes all open up opportunities to enter and develop your career or business in the music industries, as well as in related creative areas like the games industry.
Graduates have combined the degree with other studies to pursue careers in areas such as law and education.
Positions held by recent graduates include Lecturer in Commercial Music, and Editor.
We ask that you apply online for a postgraduate taught degree. Our system allows you to fill out the standard application form online and submit this to the University within 42 days of starting your application.
You need to read the guide to applying online before starting your application. It will ensure you are ready to proceed, as well as answer many common questions about the process.
Do I have to apply online for a postgraduate taught degree?
Yes. To apply for a postgraduate taught degree you must apply online. We are unable to accept your application by any other means than online.
Do I need to complete and submit the application in a single session?
No. You have 42 days to submit your application once you begin the process. You may save and return to your application as many times as you wish to update information, complete sections or upload additional documents such as your final transcript or your language test.
What documents do I need to provide to make an application?
As well as completing your online application fully, it is essential that you submit the following documents:
A copy (or copies) of your official degree certificate(s) (if you have already completed your degree)
A copy (or copies) of your official academic transcript(s), showing full details of subjects studied and grades/marks obtained
Official English translations of the certificate(s) and transcript(s)
Two supporting reference letters on headed paper
Evidence of your English Language ability (if your first language is not English)
Any additional documents required for this programme (see Entry requirements for this programme)
A copy of the photo page of your passport (Non-EU students only)
If you do not have all of these documents at the time of submitting your application then it is still possible to make an application and provide any further documents at a later date, as long as you include a full current transcript (and an English translation if required) with your application. See the 'Your References, Transcripts and English Qualification' sections of our Frequently Asked Questions for more information.
Do my supporting documents need to be submitted online?
Yes, where possible, please upload the supporting documents with your application.
How do I provide my references?
You must either upload the required references to your online application or ask your referees to send the references to the University as we do not contact referees directly. There is two main ways that you can provide references: you can either upload references on headed paper when you are making an application using the Online Application (or through Applicant Self-Service after you have submitted your application) or you can ask your referee to email the reference directly to pgadmissions@glasgow.ac.uk. See the 'Your References, Transcripts and English Qualifications' section of the Frequently Asked Questions for more information.
What if I am unable to submit all of my supporting documents online?
If you cannot upload an electronic copy of a document and need to send it in by post, please attach a cover sheet to it that includes your name, the programme you are applying for, and your application reference number.
You may send them to:
Recruitment & International Office
71 Southpark Avenue
Glasgow
G12 8QQ
Fax: +44 141 330 4045
Can I email my supporting documents?
No. We cannot accept email submissions of your supporting documents.
What entry requirements should I have met before applying? Where can I find them?
You should check that you have met (or are likely to have met prior to the start of the programme) the individual entry requirements for the degree programme you are applying for. This information can be found on the 'entry requirements' tab on each individual programme page, such as the one you are viewing now.
What English Language requirements should I have met before applying? Where can I find them?
If you are an international student, you should also check that you have met the English Language requirements specific to the programme you are applying for. These can also be found on the 'entry requirements' tab for each specific programme.
Further Information
Please see the Frequently Asked Questions for more information on applying to a postgraduate taught programme.
Guidance notes for using the online application
These notes are intended to help you complete the online application form accurately, they are also available within the help section of the online application form. If you experience any difficulties accessing the online application then you should visit the Application Troubleshooting/FAQs page.
Name and Date of birth: must appear exactly as they do on your passport. Please take time to check the spelling and lay-out.
Contact Details: Correspondence address. All contact relevant to your application will be sent to this address including the offer letter(s). If your address changes, please contact us as soon as possible.
Choice of course: Please select carefully the course you want to study. As your application will be sent to the admissions committee for each course you select it is important to consider at this stage why you are interested in the course and that it is reflected in your application.
Proposed date of entry: Please state your preferred start date including the month and the year. Taught masters degrees tend to begin in September. Research degrees may start in any month.
Education and Qualifications: Please complete this section as fully as possible indicating any relevant Higher Education qualifications starting with the most recent. Complete the name of the Institution (s) as it appears on the degree certificate or transcript.
English Language Proficiency: Please state the date of any English language test taken (or to be taken) and the award date (or expected award date if known).
Employment and Experience: Please complete this section as fully as possible with all employments relevant to your course. Additional details may be attached in your personal statement/proposal where appropriate.
References: Please provide the names and contact details of two academic references. Where applicable one of these references may be from your current employer. References should be completed on letter headed paper and uploaded on to your application.
Standard application deadlines
International applications (non-EU): 22 July 2016
UK and EU applications: 26 August 2016
Classes start September 2016 and you may be expected to attend induction sessions the week before.