Music in the University events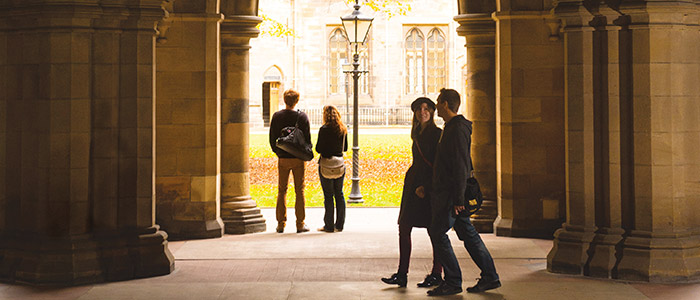 keyword search: Music in the University events
Browse category: Music in the University events
Music in the University events

Date: Thursday 29 September 2016
Time: 13:10 - 14:00
Venue: University Concert Hall, off University Avenue, Glasgow G12 8QQ

Programme:
Debussy: Images oubliées
Hair: 5 Transcendental Etudes
Rachmaninov arr. Earl Wild: 4 Songs
Funded by the Ferguson Bequest

Date: Wednesday 5 October 2016
Time: 19:00
Venue: University Memorial Chapel, The Square, off University Avenue, Glasgow G12 8QQ

To mark their 5th anniversary, the Confucius Institute at the University of Glasgow will host China's award-winning Student Choir of Nankai University. Programme will include a diverse repertoire of Chinese and Chinese minority folk classics.

Date: Thursday 6 October 2016
Time: 13:10 - 14:00
Venue: University Concert Hall, off University Avenue, Glasgow G12 8QQ

Principal oboe of Scottish Opera Orchestra, Amy Turner, plays a programme to include Dutilleux Oboe Sonata.
Funded by the Ferguson Bequest - admission free without ticket, subject to seating capacity.

Date: Wednesday 12 October 2016
Time: 18:00 - 19:00
Venue: University Memorial Chapel, The Square, off University Avenue, Glasgow G12 8QQ

In 1818 the Scottish song editor, George Thomson, published Robert Burns's cantata 'The Jolly Beggars' or 'Love and Liberty' for the first time with musical notation. Thomson made a few changes to Burns's original and commissioned the famous London theatre composer, Sir Henry Bishop, to provide a new musical score. This is a chance to experience Burns's rowdy masterpiece as it was first heard in the 1810s. The concert is part of Glasgow University's current AHRC-funded 'Editing Robert Burns for the 21st century' project. Centre for Robert Burns Studies: http://burnsc21.glasgow.ac.uk/

Date: Thursday 13 October 2016
Time: 13:10 - 14:00
Venue: University Concert Hall, off University Avenue, Glasgow G12 8QQ

Mozart-Grieg: Sonata Facile
Tchaikovsky-Economou: The Nutcracker Suite
Dohnanyi: Valse de Fête
Funded by the Ferguson Bequest

Date: Tuesday 18 October 2016
Time: 18:00 - 19:00
Venue: University Memorial Chapel, The Square, off University Avenue, Glasgow G12 8QQ

keyword search: Music in the University events
Browse category: Music in the University events