Political Communication
MSc/PgDip
Related links
Other programmes in the subject of Politics: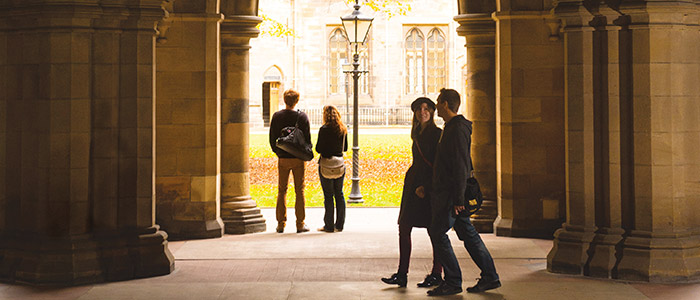 Visit our beautiful campus and find out more about your future at Glasgow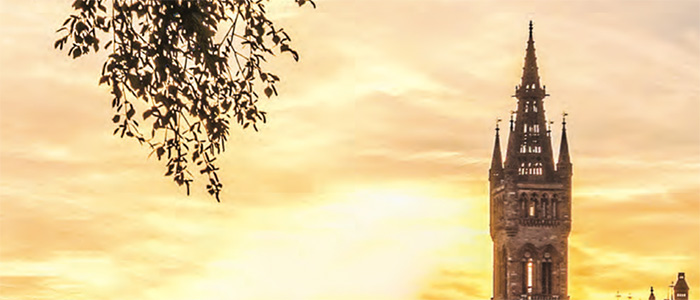 Postgraduate prospectus 2016
This programme offers you a thorough and engaging academic analysis of how political communication works in our highly mediated world. It enables you to develop an in-depth understanding of how political actors, the media and the public interact in different countries during both elections and day-to-day politics, and how this affects the distribution of power at the domestic and international levels.
Key facts
The programme is designed for those who plan a career, or are already working, in an organisation involved in any aspect of political communication, from political parties to non-governmental organisations to public relations agencies.
The programme is currently the only one in this are in Scotland and one of very few anywhere based in a Politics department (rather than in Media or Communication).
The programme draws on very strong staff expertise in political communication, as well as recognised strength on comparative politics, international relations and media studies.
Through the Political Communication seminars you can benefit from a truly unique opportunity to meet with top practitioners in the profession to informally discuss the practical aspects of political communication as well as career options.
If you would like to go on to a PhD in the field of political communication, you should consider the closely-related Political Communication (MRes).
You will take 3 core and 3 optional courses. You will also write a dissertation on a political communication topic of your choice, under the guidance of personal supervision by a specialist member of staff.
You will attend lectures, seminars and tutorials and take part in project work and case studies.
Core courses
Media and democracy
Political institutions and communication
Plus one from the following
Qualitative methods for social scientists
Social science statistics 1
Optional courses
Challenges in international politics
China's international politics
Chinese politics and society
Comparative European politics
Comparative public opinion
Critical perspectives on human rights
Crime, media and popular culture
European Union in international politics and development
Foreign policy analysis
Human rights and global politics
Humanitarian intervention
Institutions and policies of the European Union
International relations theory
International security and global politics
Internet and civil society
Media and regime transformation in CEE, Russia and the FSU
Media, communications and journalism: Criticism and theory
Media, security and war
Researching audiences and the media.
You may also choose, with the programme convener's approval, from courses in the other subject areas in the School of Social & Political Sciences. Some courses might not be available every year.
The following are testimonials from recent students on the MSc and the MRes in Political Communication, which are closely related. Teaching on subject-specific courses is shared between the two.
Graeme Sneddon, UK (2014-15)
'I graduated with a degree in Natural Sciences from the University of Cambridge in June 2012. Having returned to Scotland, and getting involved with the Yes Scotland campaign on a voluntary basis, I decided that I wanted to embark on a career change and take my understanding of politics to the next level. The MSc in Political Communication has been the perfect platform for me to achieve this aim.
The flexibility offered by the course structure has enabled me to pursue my interests in political communication and media alongside opinion polling, foreign policy and much more. The programme also offers excellent research training provision, with in-depth discussion of qualitative and quantitative techniques and opportunities to practise these techniques. Moreover, seminars from key practitioners from the worlds of politics and media, a feature unique to this programme, have given me practical insights into the concepts explored in my classes.
I have also been fortunate enough to secure a part-time job with Michael Russell, SNP MSP for Argyll and Bute, during my Masters. I also served as Election Agent to Alison Thewliss, MP for Glasgow Central, during the recent General Election campaign. Working as a Parliamentary Assistant and serving as an Election Agent has given me the opportunity to put the skills gained in this course to practice in both grassroots political campaigning and in the Scottish Parliament.
In this exciting and unpredictable period in Scottish and British politics, I believe that the MSc in Political Communication, along with my work experience, will be valuable for me in obtaining similar opportunities in future.'
Juste Petkeviciute, Lithuania
'As a graduate of journalism and media practitioner, I was highly interested in having a more in-depth look into communication and political theories. This programme provided me not only with theoretical background of politics, communication and political communication, but it also gave me the chance to put it into practice when analysing different political and communication systems from across the world. It helped that both the professors and the students brought their experience from various parts of the world. I cannot think of a better and more effective way of learning as sharing, explaining and analysing how media, society and politics interact with one another (...) I believe that each highly motivated student, whose willingness to undertake a Master's programme here will benefit from a wide range intellectually challenging activities.
While choosing my degree, the ranking of the University and its reputation played a big role together with an opportunity to study in a widely international environment. I was motivated by the fact that an overall Master's programme lasted for one year. Furthermore, it was very important that the University offered the chance to create an inter-disciplinary course offering which satisfied my personal interests.
I particularly liked that in Political Communication where we had a chance to meet "the big fishes" in the world of media and politics, such as Joe Rospars (Blue State Digital), Claudia Gonzalez (The Global Fund), Alan Clements (STV). These meetings were beneficial not only because we, students, had a chance to hear from these professionals about day to day issued they were solving, but also because in the beginning of road of our choices we heard personal stories of how to develop a wide range of personal and professional skills and make them work for your future career.
My year in Glasgow helped me decide that I wanted to continue as a media practitioner. I believe that each highly motivated student, whose willingness to undertake a Master's programme here will benefit from a wide range intellectually challenging activities. The professors were always very open to our suggestions and you could feel that student feedback is very important for them as well as willingness to reach the best learning results in our discussions.
Learning and living experience in Glasgow has a very special aura. For me it was one of the best experiences I've ever had and my kind suggestions for those considering joining would be – keep your eyes wide open! I could talk about my experiences in Glasgow for days. However, I will mention only one thing. In this relatively small city I found the whole world.'
Sheghley Ogilvie, UK
'I am sure that anyone with an interest in political communication would agree that the Scottish Independence Referendum was a fascinating period of political campaigning during which the relationship between the media and political actors were of utmost importance. It was in the wake of this campaign that after four years in the labour market I began to reflect on my interests and consider a career change. I began to research Masters programmes which would provide a real opportunity to build upon my skills and to develop a thorough understanding of how political actors, the media and the public interact. The MSc in Political Communication at Glasgow is the only course of its kind in Scotland and thus was an obvious choice. Should you choose to study Political Communication at Glasgow be prepared for a stimulating, challenging and thoroughly enjoyable year, which will change how you interpret news content and provide an in depth understanding of the relationship between political actors, the media and the public.
I opted for the MRes pathway as this was most compatible with my aspirations and allowed me to build upon both my quantitative and qualitative research skills. The course was everything I expected and has contributed to the increased number of job interviews I have been invited to since completion two months ago. In particular I was impressed by the seminar series through which students have the opportunity to hear from and meet a variety of inspirational speakers in an informal setting. Should you choose to study Political Communication at Glasgow be prepared for a stimulating, challenging and thoroughly enjoyable year, which will change how you interpret news content and provide an in depth understanding of the relationship between political actors, the media and the public.'
Lucia Hodgson, UK
'In 2008, having just finished from my undergraduate course, I applied to be a speechwriter for a major political party. I was 21, I had a degree in a completely unrelated discipline, but I knew that was what I wanted to do. It came as no surprise, however, when I didn't get an interview. I knew that I had a major knowledge-gap to plug, and a lot of experience to gain, before I could even dream of getting an interview. Undertaking postgraduate study for me became a necessity, and one that would be a huge investment. When I found the Political Communication programme I knew it was the right one – so I had a look to see whether there was one closer to home. That's when I realised how unique the Glasgow programme was – I couldn't find another course that came anywhere close to providing such a niche yet accessible programme of study.
I had never studied politics formally, but always had a strong interest in it. For me, the appeal of Political Communication was the mixture of politics with media. I also had the freedom to pick from a wide range of other modules. It allowed me to dabble in gender studies and international politics. Four years after graduating, and I have now been a Chief Speechwriter in government for six months. It has taken a lot of hard work and patience, but I unequivocally credit my time at Glasgow with helping me to get to this point, with its expert, caring and interesting tutors. I never want to take the future for granted, but I think my time at Glasgow prepared me well for whatever comes next. '
Josh Bain, Scotland

'It was during my undergraduate years studying politics and sociology at Glasgow University that I realised I wanted to learn more about issues concerning society and the media. Having already established relationships within the university, and after listening to recommendations from course staff, I decided to apply for the MRes in Political Communication. I haven't looked back since. The MRes not only taught me new skills and research methods, it allowed me to tailor the course to my specific goals. Along with the thought-provoking core courses such as Media and Democracy, I was able to study courses of my own choosing, such as The Disabling Society. This was a selling point for me as it gave me control and variation over what I was studying. This was also true when it came to researching and writing the dissertation. I was able to take my own personal interest – issues of disability – and incorporate it with the research methods and media aspects that I had learnt throughout the course. Furthermore, the staff were fantastic, providing support and motivation throughout the year, especially when it came to concerns about my dissertation. I now work as a research assistant at the university, and I believe that this is down to the enthusiasm of the course staff and everything they taught me during my studies. Finally, the fact that I am still here in Glasgow after almost 6 years now, is a testament in itself as to how great a place Glasgow is to live and study in.'
Our students enjoy opportunities each year to meet with well-known practitioners working in the field including politicians or journalists, as well as with alumni. Examples of event speakers in the past include: Andrew Baird (Head of Communications for the Scottish Government), Dorothy Byrne (Channel 4 Head of News and Current Affairs), Peter Barron (Google's Director of Communications for the UK, Ireland and the Benelux countries), David Muir (Glasgow alumni and former Director of Political Strategy for British Prime Minister Gordon Brown), Joe Rospars (Founding Partner and Creative Director of Blue State Digital and Barack Obama's principal strategist and advisor on digital media).
This programme draws upon the international reputation of our research staff in political communication, as well as additional staff strengths in comparative politics and international relations. Our staff have highly regarded publishing profiles as well as excellence in teaching.
for entry in 2016
The minimum entry requirements are an honours degree at the 2.1/upper second class level or higher or equivalent (e.g. B/3.0 GPA in the undergraduate degree) in politics, law or related social science subject.
We will consider applications from graduates from other fields, but the applicant should submit a statement indicating why they are interested in changing fields or the connection to their previous study. We will also take relevant work experience into account.
International students with academic qualifications below those required should contact our partner institution, Glasgow International College, who offer a range of pre-Masters courses.
For applicants whose first language is not English, the University sets a minimum English Language proficiency level.
International English Language Testing System (IELTS) Academic module (not General Training)
overall score 6.5
no sub-test less than 6.0
or equivalent scores in another recognised qualification (see below)
Common equivalent English language qualifications
All stated English tests are acceptable for admission for both home/EU and international students for this programme:
ibTOEFL: 92; no sub-test less than 20
CAE (Cambridge Certificate of Advanced English): 176 overall; no sub-test less than 169
CPE (Cambridge Certificate of Proficiency in English): 176 overall; no sub-test less than 169
PTE Academic (Person Test of English, Academic test): 60; no sub-test less than 59
Trinity College London Integrated Skills in English: ISEII at Distinction with Distinction in all sub-tests
For international students, the Home Office has confirmed that the University can choose to use these tests to make its own assessment of English language ability for visa applications to degree level programmes. The University is also able to accept an IELTS test (Academic module) from any of the 1000 IELTS test centres from around the world and we do not require a specific UKVI IELTS test for degree level programmes. We therefore still accept any of the English tests listed for admission to this programme.
Pre-sessional courses
The University of Glasgow accepts evidence of the required language level from the English for Academic Study Unit Pre-sessional courses. We also consider other BALEAP accredited pre-sessional courses:
What do I do if...
my language qualifications are below the requirements?
The University's English for Academic Study Unit offers a range of Pre-Sessional Courses to bring you up to entry level. The course is accredited by BALEAP, the UK professional association for academic English teaching; see Links.
my language qualifications are not listed here?
Please contact the Recruitment and International Office: pgadmissions@glasgow.ac.uk
For further information about English language requirements, please contact the Recruitment and International Office: pgadmissions@glasgow.ac.uk
Tuition fees for 2016-17
MSc
Home and EU
Full time fee
£6950
Part time 20 credits
£772
International
Full time fee
£15250
PgDip
Home and EU
Full time fee
£4633
International
Full time fee
£10167
Fees are subject to change and for guidance only
A 10% discount is available to University of Glasgow alumni applying to the MSc/PgDip. This includes graduates and those who have completed a Junior Year Abroad, Exchange programme or International Summer School at the University of Glasgow. The discount is applied at registration for students who are not in receipt of another discount or scholarship funded by the University. No additional application is required.
Funding opportunities
Career opportunities include positions in public relations and communications in government agencies, political parties, charities and international organisations; politics and political consultancy; public relations and public affair agencies; political journalism; business; media policy-making; and higher education, including doctoral studies.
We ask that you apply online for a postgraduate taught degree. Our system allows you to fill out the standard application form online and submit this to the University within 42 days of starting your application.
You need to read the guide to applying online before starting your application. It will ensure you are ready to proceed, as well as answer many common questions about the process.
Do I have to apply online for a postgraduate taught degree?
Yes. To apply for a postgraduate taught degree you must apply online. We are unable to accept your application by any other means than online.
Do I need to complete and submit the application in a single session?
No. You have 42 days to submit your application once you begin the process. You may save and return to your application as many times as you wish to update information, complete sections or upload additional documents such as your final transcript or your language test.
What documents do I need to provide to make an application?
As well as completing your online application fully, it is essential that you submit the following documents:
A copy (or copies) of your official degree certificate(s) (if you have already completed your degree)
A copy (or copies) of your official academic transcript(s), showing full details of subjects studied and grades/marks obtained
Official English translations of the certificate(s) and transcript(s)
Two supporting reference letters on headed paper
Evidence of your English Language ability (if your first language is not English)
Any additional documents required for this programme (see Entry requirements for this programme)
A copy of the photo page of your passport (Non-EU students only)
A two-page personal statement highlighting:

How your academic career to-date makes this programme a suitable next step
Why you want to study this programme
How you think this programme will help you in your future career development
If you do not have all of these documents at the time of submitting your application then it is still possible to make an application and provide any further documents at a later date, as long as you include a full current transcript (and an English translation if required) with your application. See the 'Your References, Transcripts and English Qualification' sections of our Frequently Asked Questions for more information.
Do my supporting documents need to be submitted online?
Yes, where possible, please upload the supporting documents with your application.
How do I provide my references?
You must either upload the required references to your online application or ask your referees to send the references to the University as we do not contact referees directly. There is two main ways that you can provide references: you can either upload references on headed paper when you are making an application using the Online Application (or through Applicant Self-Service after you have submitted your application) or you can ask your referee to email the reference directly to pgadmissions@glasgow.ac.uk. See the 'Your References, Transcripts and English Qualifications' section of the Frequently Asked Questions for more information.
What if I am unable to submit all of my supporting documents online?
If you cannot upload an electronic copy of a document and need to send it in by post, please attach a cover sheet to it that includes your name, the programme you are applying for, and your application reference number.
You may send them to:
Recruitment & International Office
71 Southpark Avenue
Glasgow
G12 8QQ
Fax: +44 141 330 4045
Can I email my supporting documents?
No. We cannot accept email submissions of your supporting documents.
What entry requirements should I have met before applying? Where can I find them?
You should check that you have met (or are likely to have met prior to the start of the programme) the individual entry requirements for the degree programme you are applying for. This information can be found on the 'entry requirements' tab on each individual programme page, such as the one you are viewing now.
What English Language requirements should I have met before applying? Where can I find them?
If you are an international student, you should also check that you have met the English Language requirements specific to the programme you are applying for. These can also be found on the 'entry requirements' tab for each specific programme.
Further Information
Please see the Frequently Asked Questions for more information on applying to a postgraduate taught programme.
Guidance notes for using the online application
These notes are intended to help you complete the online application form accurately, they are also available within the help section of the online application form. If you experience any difficulties accessing the online application then you should visit the Application Troubleshooting/FAQs page.
Name and Date of birth: must appear exactly as they do on your passport. Please take time to check the spelling and lay-out.
Contact Details: Correspondence address. All contact relevant to your application will be sent to this address including the offer letter(s). If your address changes, please contact us as soon as possible.
Choice of course: Please select carefully the course you want to study. As your application will be sent to the admissions committee for each course you select it is important to consider at this stage why you are interested in the course and that it is reflected in your application.
Proposed date of entry: Please state your preferred start date including the month and the year. Taught masters degrees tend to begin in September. Research degrees may start in any month.
Education and Qualifications: Please complete this section as fully as possible indicating any relevant Higher Education qualifications starting with the most recent. Complete the name of the Institution (s) as it appears on the degree certificate or transcript.
English Language Proficiency: Please state the date of any English language test taken (or to be taken) and the award date (or expected award date if known).
Employment and Experience: Please complete this section as fully as possible with all employments relevant to your course. Additional details may be attached in your personal statement/proposal where appropriate.
References: Please provide the names and contact details of two academic references. Where applicable one of these references may be from your current employer. References should be completed on letter headed paper and uploaded on to your application.
Standard application deadlines
International applications (non-EU): 22 July 2016
UK and EU applications: 26 August 2016
Classes start September 2016 and you may be expected to attend induction sessions the week before.