International Business & Entrepreneurship
MSc
International management solutions course
Related links
Other programmes in the subject of Management:
Other programmes in the subject of Business: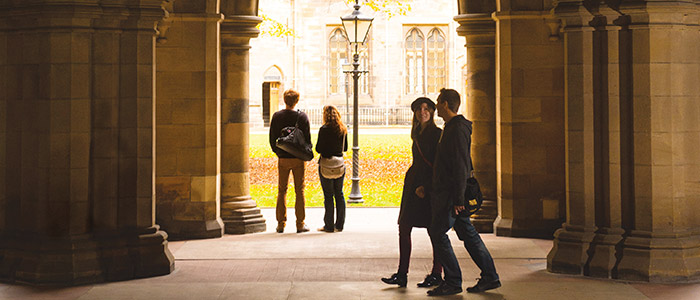 Visit our beautiful campus and find out more about your future at Glasgow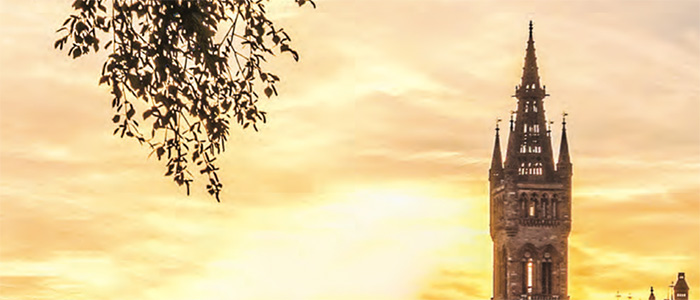 Postgraduate prospectus 2016
The Adam Smith Business School is offering over £450,000 worth of funding for UK/EU and International students applying to this Masters programme starting in September 2016. See: Adam Smith Business School Excellence Awards.
This innovative programme provides advanced knowledge and skills in international business, cross-cultural management and international entrepreneurship.
Key facts
If you want to operate in a multicultural context, work in multinational companies, or develop your own entrepreneurial ventures, this programme has been developed for you.
The programme is underpinned by research from the University's Centre for Internationalisation and Enterprise Research, a hub for multidisciplinary study in internationalisation and enterprise.
The University of Glasgow Adam Smith Business School celebrates the legacy of Adam Smith by producing world-leading business and economics research and enlightened graduates.
The School is accredited by the Association to Advance Collegiate Schools of Business (AACSB International).
You will take a mix of both core and optional courses and submit a substantial independent piece of work, normally in the form of a dissertation.
You will develop practical, intellectual and transferable skills through a range of group and individual activities and will be involved in active learning in multi-cultural groups with simulations, real life case studies and scenario investigations involving a series of workshops, seminars and presentations.
Core courses
Entrepreneurial finance
Global business environment
International entrepreneurship & innovation
International management solutions (Team projects undertaken on behalf of Scottish companies)
International strategic management
Managing across cultures and comparative management
Managing the multinational enterprise & subsidiaries
Market analysis
Research methods.
Optional courses
American business and management in an international context
Business environment in China
Digital entrepreneurship
Entrepreneurial perspectives on internationalisation
European business environment
International business ethics
Managing innovation and technology transfer.
Who is the programme for?
This programme is designed for graduates with talent, ambition and entrepreneurial flair, who would like to develop a career in international business, international entrepreneurship or venture management. It will provide in-depth insights into international business disciplines and cultivates practical abilities, especially in the areas of strategy design and planning, opportunity identification, managing across cultures and project development.
What will I get from this programme?
This programme is underpinned by state-of-the-art research from the Community for Internationalisation and Enterprise Research (CIER). You will acquire an in-depth understanding of international business subjects and important contemporary topics, including off-shoring, value chains and networks, intellectual property protection, ethical governance and corporate social responsibility, social media and networking technology. You will be involved with consultancy projects advising real Scottish companies and providing them with potential solutions to significant business problems. These are action-learning projects that will provide practical experience and applied skills that can be invaluable when finding employment or establishing your own international new venture. You will be equipped to deal with business situations and be able to make an immediate contribution to a management role.
Employers frequently tells us that they want graduates who can act on their own initiative, take personal responsibility, show leadership potential, and adapt to changing circumstances. This is why our MSc programmes emphasise reflective learning, active participation and the development of interpretive, evaluative and problem-solving abilities. Our MSc programmes provide benefits for employers while enhancing the career prospects of our graduates.
Here are just a few of the international companies that have appointed our graduates:
Abn Amro
INSEAD
Siemens
Citigroup
China Chamber of International Commerce
Prosper Engineering
Aztec Global Sourcing
Atkins
Procter & Gamble
Many of our recent graduates have taken fast track routes to senior positions, including:
Financial Analyst
Development Executive
Client Services Manager
Contract Manager
HR Manager
Property Consultant
Sales and Marketing Director
Assistant General Manager
Management Consultant and Purchasing Director
Vishal Jhamb and Rishika Sitlani, two recent graduates of the MSc in International Business & Entrepreneurship, share their experiences launching their own start-up...
We decided to set up a company in the garment industry. We established a partnership firm under the name of RAV Creations along with a friend of ours, Altamash Khan (RAV stands for Rishika, Altamash and Vishal).
Our eventual goal is to have many lines of clothing, including sportswear, formal/occasion-wear, and a line of exclusively designed clothing. We decided that, instead of having one brand and adding new product lines to that, we would establish a different brand for each product line. We thought that this would help consumers identify with each brand and make segmentation easier.
With the prospect of having several brands, we were faced with the problem of how to convince malls and retailers to buy different brands every time. So we decided to register all our brand names under the ownership of RAV Creations, and sell that single firm name to our potential product stockists. This single identity would help us maintain one corporate image with malls and other companies, while our customers would only associate with one or more of our brands that they like.
We then got started on our first brand name. Our first line of products was going to be t-shirts with prints of various themes. We tried coming up a name that would sound appealing to the individuality of our target customers. We came up with around 15 names, and then set up a focus group to discuss the options. We also created a score sheet that we distributed to people in the target age group.
The top three names were: 'I Am!' followed by '...ing!' (like the 'ing' at the end of active words like dancing, playing, running, etc, to suggest the act of just being yourself and doing whatever you want). The third name was 'Evolve'.
Since 'I Am!' was the highest ranking, we gave the name to a Patent office for running an availability check. Unlike in the UK, there is no online search option in India. Unfortunately, the name was already in use. Next on the list was '...ing'. On discussing this name with the Patent office's lawyer, she said that the finance company ING (that has collaborated with Vyasya in India to become ING Vyasya) might cause a problem. Even if there were no legal issues, people may associate the clothing brand we were to launch as an offshoot of ING Vyasya. So we discarded that idea and went back to brainstorming.
The next name we came up with and gave for availability search was 'Xyle'. Since it wasn't a real word, we thought it would not be in existence. However, there was already a brand with the same name. Finally, we decided on JumpGear (as in gear or clothes to jump in). This, luckily, was available and we decided to go ahead with the branding procedure. What we found was that this takes up to two years to get completed, but we get an interim trademark number after which we can use a small ™ next to the name when using it. Only once the entire registration process is complete do we get the right to use the ® symbol. We have received the trademark number as of 10 February 2010.
As with most entrepreneurial ventures, we faced the problem of acute shortage of capital. Our initial plan was to buy a few t-shirts, for both men and women, get the prints put onto them and then launch an extensive marketing campaign to create awareness and demand for the brand. As it turned out, buying a few t-shirts was really expensive because there would be no economies of scale for the producers of our final product. They required us to have at least 300% more product than what we had intended. We had decided that we would also take corporate orders for large quantities of t-shirts so that while we were working on our marketing, we would have some source of consistent income.
In such orders, we are requested to produce approximately 500 t-shirts of one type for a company or organisation, like the hoodies and t-shirts sold at the University of Glasgow gift shop. This solved the economies of scale problem and made the product cheaper to produce. In the face of our increased need for capital, we decided to focus on corporate orders initially and make it a separate brand in our partnership. We will also include corporate gift items such as pen drives, diaries, golf balls, etc. in the near future. We received our first order from one of the Indian subsidiaries of a German company called GEA Ecoflex Pvt Ltd and are extremely excited to report our first profit.
Now we are looking to obtain more orders. We have already applied for an export/import license and have received our IEC number. Now, we can approach companies outside of India for orders.
Now that we've gotten our company off the ground, we are looking at offering projects that might be useful for next year's International Management Solutions projects (part of the MSc International Business & Entrepreneurship programme).
We have just gotten engaged to be married. Our year at Glasgow University on our MSc in International Business & Entrepreneurship has proved to be very rewarding in more ways than one!
The Adam Smith Business School is one of an elite group of less than 1% of the world's business schools that hold triple accreditation. The School is accredited by AACSB and EQUIS, with the MBA programme also accredited by AMBA. Triple accreditation is an internationally recognised benchmark that validates the credibility and performance of the Adam Smith Business School.
The AACSB Accreditation Process includes rigorous self-evaluation and peer-review elements. The Adam Smith Business School meets all of AACSB's Accreditation Standards and was first awarded the accreditation in 2007.
EQUIS accreditation is one of the most important benchmarks available to business schools worldwide. Institutions that are accredited by EQUIS must demonstrate not only excellence in teaching, the student experience, research and outreach, but also a high degree of internationalisation and interaction with the corporate world.
for entry in 2016
You should have at least a 2.1 Honours degree or non-UK equivalent (eg, a GPA of 3.0 or above) in business and management, marketing or commerce, or another relevant social science degree. Your degree must contain at least 25% of undergraduate credits in marketing, business strategy and statistical methods.
Those who do not have such a background who would like to pursue further studies in the area of entrepreneurship and business development are advised to apply for MSc Management with Enterprise and Business Growth.
International students with academic qualifications below those required should contact our partner institution, Glasgow International College, who offer a range of pre-Masters courses.
For applicants whose first language is not English, the University sets a minimum English Language proficiency level.
International English Language Testing System (IELTS) Academic module (not General Training):
overall score 6.5
two sub-tests no less than 6.5, no sub-test less than 6.0
or equivalent scores in another recognised qualification (see below)
Common equivalent English language qualifications
All stated English tests are acceptable for admission for both home/EU and international students for this programme:
ibTOEFL: 92; no sub-test less than 20

CAE (Cambridge Certificate of Advanced English): 176 overall; two sub-tests no less than 176; no other sub-test less than 169
CPE (Cambridge Certificate of Proficiency in English): 176 overall; two sub-tests no less than 176; no other sub-test less than 169
PTE Academic (Person Test of English, Academic test): 60; no sub-test less than 59
Trinity College London Integrated Skills in English: ISEII at Distinction with Distinction in all sub-tests
For international students, the Home Office has confirmed that the University can choose to use these tests to make its own assessment of English language ability for visa applications to degree level programmes. The University is also able to accept an IELTS test (Academic module) from any of the 1000 IELTS test centres from around the world and we do not require a specific UKVI IELTS test for degree level programmes. We therefore still accept any of the English tests listed for admission to this programme.
Pre-sessional courses
The University of Glasgow accepts evidence of the required language level from the English for Academic Study Unit Pre-sessional courses. We also consider other BALEAP accredited pre-sessional courses:
What do I do if...
my language qualifications are below the requirements?
The University's English for Academic Study Unit offers a range of Pre-Sessional Courses to bring you up to entry level. The course is accredited by BALEAP, the UK professional association for academic English teaching; see Links.
my language qualifications are not listed here?
Please contact the Recruitment and International Office: pgadmissions@glasgow.ac.uk
For further information about English language requirements, please contact the Recruitment and International Office: pgadmissions@glasgow.ac.uk
Tuition fees for 2016-17
MSc
Home and EU
Full time fee
£9700
International
Full time fee
£18900
Fees are subject to change and for guidance only
A 10% discount is available to University of Glasgow alumni applying to the MSc. This includes graduates and those who have completed a Junior Year Abroad, Exchange programme or International Summer School at the University of Glasgow. The discount is applied at registration for students who are not in receipt of another discount or scholarship funded by the University. No additional application is required.
Deposits
The University requires a deposit of £2000 to be paid by International (beyond the EU) applicants in receipt of an offer to this programme.
Funding opportunities
The consultancy project offers you the opportunity to advise a real company on a real business problem. These action-learning projects will give you practical experience that will assist you when finding employment or establishing your own international new venture.
We ask that you apply online for a postgraduate taught degree. Our system allows you to fill out the standard application form online and submit this to the University within 42 days of starting your application.
You need to read the guide to applying online before starting your application. It will ensure you are ready to proceed, as well as answer many common questions about the process.
Do I have to apply online for a postgraduate taught degree?
Yes. To apply for a postgraduate taught degree you must apply online. We are unable to accept your application by any other means than online.
Do I need to complete and submit the application in a single session?
No. You have 42 days to submit your application once you begin the process. You may save and return to your application as many times as you wish to update information, complete sections or upload additional documents such as your final transcript or your language test.
What documents do I need to provide to make an application?
As well as completing your online application fully, it is essential that you submit the following documents:
A copy (or copies) of your official degree certificate(s) (if you have already completed your degree)
A copy (or copies) of your official academic transcript(s), showing full details of subjects studied and grades/marks obtained
Official English translations of the certificate(s) and transcript(s)
Two supporting reference letters on headed paper
Evidence of your English Language ability (if your first language is not English)
Any additional documents required for this programme (see Entry requirements for this programme)
A copy of the photo page of your passport (Non-EU students only)
A two-page personal statement highlighting:

How your academic career to-date makes this programme a suitable next step
Why you want to study this programme
How you think this programme will help you in your future career development
If you do not have all of these documents at the time of submitting your application then it is still possible to make an application and provide any further documents at a later date, as long as you include a full current transcript (and an English translation if required) with your application. See the 'Your References, Transcripts and English Qualification' sections of our Frequently Asked Questions for more information.
Do my supporting documents need to be submitted online?
Yes, where possible, please upload the supporting documents with your application.
How do I provide my references?
You must either upload the required references to your online application or ask your referees to send the references to the University as we do not contact referees directly. There is two main ways that you can provide references: you can either upload references on headed paper when you are making an application using the Online Application (or through Applicant Self-Service after you have submitted your application) or you can ask your referee to email the reference directly to pgadmissions@glasgow.ac.uk. See the 'Your References, Transcripts and English Qualifications' section of the Frequently Asked Questions for more information.
What if I am unable to submit all of my supporting documents online?
If you cannot upload an electronic copy of a document and need to send it in by post, please attach a cover sheet to it that includes your name, the programme you are applying for, and your application reference number.
You may send them to:
Recruitment & International Office
71 Southpark Avenue
Glasgow
G12 8QQ
Fax: +44 141 330 4045
Can I email my supporting documents?
No. We cannot accept email submissions of your supporting documents.
What entry requirements should I have met before applying? Where can I find them?
You should check that you have met (or are likely to have met prior to the start of the programme) the individual entry requirements for the degree programme you are applying for. This information can be found on the 'entry requirements' tab on each individual programme page, such as the one you are viewing now.
What English Language requirements should I have met before applying? Where can I find them?
If you are an international student, you should also check that you have met the English Language requirements specific to the programme you are applying for. These can also be found on the 'entry requirements' tab for each specific programme.
Further Information
Please see the Frequently Asked Questions for more information on applying to a postgraduate taught programme.
Guidance notes for using the online application
These notes are intended to help you complete the online application form accurately, they are also available within the help section of the online application form. If you experience any difficulties accessing the online application then you should visit the Application Troubleshooting/FAQs page.
Name and Date of birth: must appear exactly as they do on your passport. Please take time to check the spelling and lay-out.
Contact Details: Correspondence address. All contact relevant to your application will be sent to this address including the offer letter(s). If your address changes, please contact us as soon as possible.
Choice of course: Please select carefully the course you want to study. As your application will be sent to the admissions committee for each course you select it is important to consider at this stage why you are interested in the course and that it is reflected in your application.
Proposed date of entry: Please state your preferred start date including the month and the year. Taught masters degrees tend to begin in September. Research degrees may start in any month.
Education and Qualifications: Please complete this section as fully as possible indicating any relevant Higher Education qualifications starting with the most recent. Complete the name of the Institution (s) as it appears on the degree certificate or transcript.
English Language Proficiency: Please state the date of any English language test taken (or to be taken) and the award date (or expected award date if known).
Employment and Experience: Please complete this section as fully as possible with all employments relevant to your course. Additional details may be attached in your personal statement/proposal where appropriate.
References: Please provide the names and contact details of two academic references. Where applicable one of these references may be from your current employer. References should be completed on letter headed paper and uploaded on to your application.
Application deadlines
International applications (non-EU) deadline
There is high demand for places in the Adam Smith Business School. The University recognises that applicants from all geographical regions cannot complete and submit their applications at the same time and, to ensure fairness for international applicants, a two deadline process has been established:
Application phase 1 deadline

: 15 December 2015

Application phase 2 deadline

: 31 March 2016
All international applications submitted before 15 December 2015 will be reviewed and processed normally with no priority given to any geographic region.
Between 16 December 2015 and 31 March 2016, priority will be given to applications which come from geographic areas which have been unable to submit applications before that point.
Please note that international applications received after 31 March 2016 may be considered for some programmes following a review of available places.
UK and EU Application Deadline
Classes start September 2016 and you may be expected to attend induction sessions the week before.
Application fee
A fee of £25 per application must be paid by all applicants to this programme. The application fee will be requested when you apply online and it can be paid using your credit or debit bank card.
The application fee is non-refundable so it is important that you check any specific entry requirements for the programme. If you are applying with qualifications from outside the UK then you should check the postgraduate taught entry requirements for your country: see International students: In your country
Applicants who are sponsored may have the application fee waived at the point of applying online. However if the sponsorship status changes before the student registers with the University and the student is self-funding the University reserves the right to invoice the student for the initial application fee.
Please note: applications for SFC funded places are open for entry in September 2016.