Dr Serafeim Tsoukas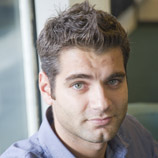 Economics, Gilbert Scott Building, Room 662, Hewden Stewart Rooms
Senior Lecturer (Economics)
Serafeim Tsoukas joined Economics at Glasgow in January 2011, and was previously an ESRC postdoctoral fellow at the University of Nottingham. He holds an Economics PhD from the University of Nottingham and further Economics degrees from the Universities of Nottingham (MSc) and Patras (BSc).
Serafeim has held visiting research positions at the Bank for International Settlements, the Hong Kong Monetary Authority, the Federal Reserve Bank of San Francisco and Columbia Business School.
Areas of expertise:
Corporate Finance
Emerging Markets Finance
Financial Economics
Applied Macroeconomics
SIRE Visiting Research Fellowship, October 2013, £2,000.
Adam Smith Research Foundation - Asian bond markets, December 2012, £1,997.
Carnegie Trust - Research Grant, October 2011, £1,000.
BESTS - University of Nottingham, November 2010, £2,500.
Universitas 21 - Visiting fellowship, October 2010, £600.
Fitch Ratings - Market Implied Ratings, January 2008, £8,000.
ESRC - New Directions in the Economics of Finance, Postdoctoral Fellowship, October 2008, £134,000.
Udichibarna Bose
Thesis title: Home bias in international portfolios: comparative study of developed and emerging market economies
Co-supervisor: Prof. Ronald MacDonald

Filipa Fernandes
Thesis title: Essays on firm behaviour and financing constraints in the euro area
Co-supervisor: Dr Alexandros Kontonikas

Kai Tim Wong
Thesis title: The contemporaneous and inter-temporal relationship of real exchange rate and real interest rate differential
Co-supervisor: Prof. Ronald MacDonald
Postgraduate:
Courses taught: Corporate Finance and Investment (MSc); Modern Theory of Banking and Finance (MSc); Financial Econometrics (MSc).
Undergraduate:
Courses taught: Financial Economics (3rd Year Undergraduate).