Dr Mark Aleksanyan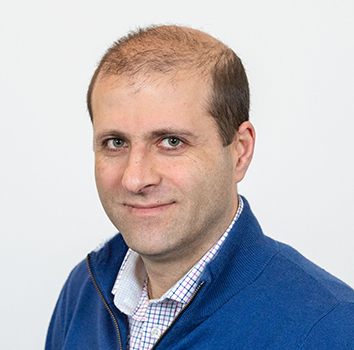 Lecturer (Accounting and Finance)
telephone: 01413303061
email: Mark.Aleksanyan@glasgow.ac.uk
R467 Level 4
Gilbert Scott Building
Glasgow
G12 8QQ
Research interests
Main research interests: Accounting valuation models; Value relevance of financial statement information.

Secondary research interests: Stock market investment strategies; Filter value analysis.
Biography
Mark joined Economics at Glasgow in September 2004, having previously worked in Leeds Metropolitan University Business School. He obtained a first degree in Mathematical Economics in 1997 from Yerevan State Institute of Economy, and a Doctoral degree in Economics in 2001 from Economic Research Institute (Armenia). He also received the degree of MPhil in International Finance in 2001 from Glasgow University and gained his PhD in Accounting and Finance from Glasgow University in 2004. His current research interests concern value relevance and pricing of specific financial statements information.

Throughout 1996-1999, before starting his academic career, he worked in Armenia, where he held various positions in a financial services firm, the Ministry of Finance and Economy and then the Government of Armenia.
Current PhD student
Co-supervisor - Professor Vivien Beattie
Undergraduate Teaching: Financial Statement Analysis

Postgraduate Teaching: International Financial Analysis; International Capital Markets; International Corporate Finance
Additional roles
Socrates-Erasmus Program Co-ordinator for Economics
Research projects and work in progress
The value relevance of segmental reporting

This is a joint project with Jo Danbolt (University of Glasgow). A draft paper, exploring the issues of value relevance and pricing of geographical segment-level earnings, reporting by UK multi-segment firms. The paper, entitled 'Pricing and Value Relevance of Geographical Earnings; Empirical Evidence from the UK', also addresses the issue of usefulness to investors of the UK segment-reporting standard SSAP 25.

We are currently also working on the value relevance of segmental reporting for industrially diversified firms (paper not yet available).

The value relevance of of financial fundamentals

The paper investigates how the relative roles that book value, earnings and dividends play in equity valuation, change between firms which trade at a premium vs. discount to book value. A draft paper entitled Pricing and Value Relevance of Geographical Earnings, is available from the author upon request.

Information content of book value components.

I am currently also working on a paper that examines information content of intangibles and goodwill components of book value, for firms listed on London Stock Exchange.

The value relevance of line-of-business segmental information.

This is a joint project with Jo Danbolt (University of Glasgow). The paper examines usefulness of line-of-business earnings and net assets as disclosed by the UK industrially diversified firms.

Time and size filters-based trading strategies.

This is a joint project with Kenneth Greenhill (University of Glasgow). This extends Kenneth Greenhill's prior work of filter value analysis for multiple UK market indices