Accommodation for Undergraduates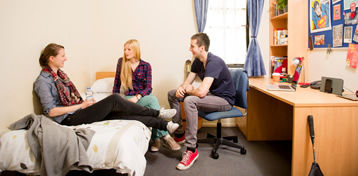 Accommodation for Postgraduates
Latest News
Quicklinks
Recommended Services
Latest News
UPDATE: Accommodation applications will open mid-February
Due to a technical issue, online applications for session 2016/2017 are being delayed until mid-February. For further updates follow our Browzer, Facebook and Twitter feeds.
Looking for accommodation for Semester 2?
If you are looking for accommodation for semester 2 beginning 31st December 2015, then call into Residential Services in the Fraser Building to discuss your requirements. Don't delay as all vacancies are on a first come basis.
Be in know with Browzer
If you want to keep up to date with events on Campus and in accommodation, check out browzer.co.uk/glasgow.
Looking for short term accommodation? - Book short term Residential Accommodation online at book.accom.gla.ac.uk (1-30 days and up to 9 rooms - subject to availability)
Keycom Support
Remember: if you require assistance with the Internet connection in your bedroom to visit www.keysurf.net/uoghelp/ email: support@keysurf.net. Further details can found at the Residential IT Support page.
Job Vacancies
Throughout the year Residential Services require pastoral care staff to fill live-in vacancies across our many residences. If this is of interest to you, please visit the Pastoral Support section of our website for further details and an application form.
Documents in alternative formats
Please contact Residential Services via email accom@glasgow.ac.uk if you require any of the pdf documents on our site in an alternative format.
Quicklinks
Recommended Services
Latest accommodation stories from Browzer
Applications to open mid-February ...
Not sure about where to live next year? ...
2nd Term flat inspections & Health and Safety checks at Maclay ...
How close is the Hall to the University? ...
How close is the Hall to the University? ...
How close is the Hall to the University? ...