Accommodation for Undergraduates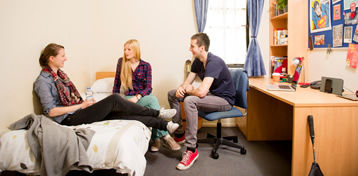 Accommodation for Postgraduates
Latest News
Quicklinks
Recommended Services
Download our brochure
‌
Quicklinks
Recommended Services
Download our brochure
‌
Latest accommodation stories from UofGLiving
Here's something great for both body and mind - Murano's weekly yoga is finally here! ...
Anyone for pancakes? ...
Fancy a bit of healthy and tasty food? ...
First SRC Hall Crawl to hit Cairncross on Friday! ...
It's second term, so if you haven't already, you'll soon be starting to think about where you're going to live next year, and who with. ...
Hi all, ...