Accommodation for Undergraduates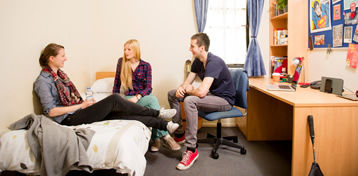 Accommodation for Postgraduates
Latest News
Quicklinks
Recommended Services
Download our brochure
‌
Quicklinks
Recommended Services
Download our brochure
‌
Latest accommodation stories from UofGLiving
You can now find a Bike Repair Station opposite Block 2 at Cooperage Place. ...
Just back from a night out and can't find your fob? Looking for it will be too much hassle...What about just kicking the door? Quick and efficient,...
Dear all, ...
Maclay Residences are throwing a Halloween Party! ...
Excited about Halloween? So are we! ...
Want to know What's On at your residence? Do you have a question about your accommodation? Want to get involved in social events? Got cool pictures of...