Accommodation for Undergraduates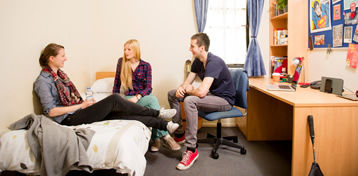 Accommodation for Postgraduates
Latest News
Quicklinks
Recommended Services
Download our brochure
‌
Quicklinks
Recommended Services
Download our brochure
‌
Latest accommodation stories from UofGLiving
What's on in Queen Margaret & Winton Drive ...
Hi folks, ...
Christmas is almost upon us and we want to celebrate it with you all! We've hidden little Santas around our student residences. Find them and...
Dear Friends, ...
To help get you into the spirit of Christmas the Living Support Team at Student Apartments has arranged a Christmas movie night at the Gilchrist...
Run, run, run as fast as you can, ...