Accommodation for Undergraduates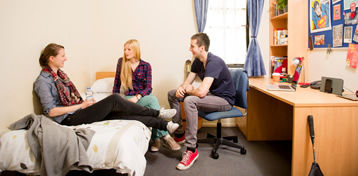 Accommodation for Postgraduates
Latest News
Quicklinks
Recommended Services
Download our brochure
‌
Quicklinks
Recommended Services
Download our brochure
‌
Latest accommodation stories from UofGLiving
Looking to buy basic home essentials and some other less essential stuff to brighten up your room? We've got you covered! ...
Well, you've accepted an offer of accommodation and paid a £450 prepayment. How do you pay the rest? ...
Not sure how to get from your hall to Uni? ...
Walk from Queen Margaret Residence, Winton Drive & Lister House to University Main Gate ...
Hi again all, ...
Walk from Maclay Residences to University South Front ...