Accommodation for Undergraduates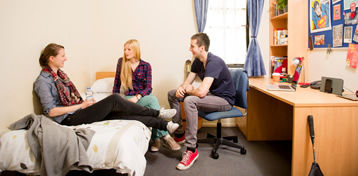 Accommodation for Postgraduates
Latest News
Quicklinks
Recommended Services
Download our brochure
‌
Latest News
Applications for accommodation for session 2017-2018 are now open
We are now accepting applications for accommodation for next session starting in Septmeber 2017. Apply now.
Accommodation Services have a new Instagram account
We have recently launched our official Instagram account https://www.instagram.com/uofgliving/ (@uofgliving). Follow us and share your pics.
Be in know with UofGLiving - Your Glasgow Home
If you want to keep up to date with events on Campus and in accommodation, check out www.uofgliving.co.uk
Looking for short term accommodation? - Book short term Residential Accommodation online at book.accom.gla.ac.uk (1-30 days and up to 9 rooms - subject to availability)
Keycom Support
Remember: if you require assistance with the Internet connection in your bedroom to visit www.keysurf.net/uoghelp/ email: support@keysurf.net. Further details can found at the Residential IT Support page.
Job Vacancies
Throughout the year Accommodation Services require Living Support staff to fill live-in vacancies across our many residences. If this is of interest to you, please visit the Living Support section of our website for further details and an application form.
Documents in alternative formats
Please contact Accommodation Services via email accom@glasgow.ac.uk if you require any of the documents on our site in an alternative format.
Quicklinks
Recommended Services
Download our brochure
‌
Latest accommodation stories from UofGLiving
Hi folks, ...
Booking a taxi at Maclay is about to get so much easier ...
Calling all Eurovision Fans! ...
Contracts issued from end of May onwards ...
The Easter Event at Murano Street was a great success for the students who stayed on site over the holiday period. There were eggs and...
Who doesn't like a good Disney movie? ...