Accommodation for Undergraduates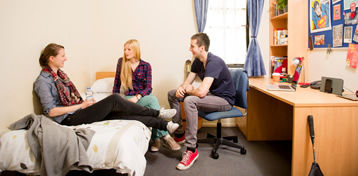 Accommodation for Postgraduates
Latest News
Quicklinks
Recommended Services
Download our brochure
‌
Quicklinks
Recommended Services
Download our brochure
‌
Latest accommodation stories from UofGLiving
...
Sanctuary Students would like to invite you all our welcome party that's being held in the newly refurbished lounge situated in QMR CSB. ...
Hi Folks, ...
An engineer attended an out of order washing machine at Student Apartments and found that the problem was two gym locker tokens stuck in the machine. ...
Art Afternoons are back with more exciting workshops lined up for the next months! ...
Hi all, ...