Accommodation for Undergraduates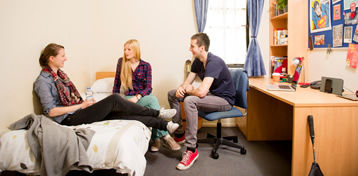 Accommodation for Postgraduates
Latest News
Quicklinks
Recommended Services
Download our brochure
‌
Latest News
UPDATE: Accommodation applications for session 2016-2017 are now open
If you are looking for accommodation from September 2016, please apply now.
Looking for accommodation for Semester 2?
If you are looking for accommodation for the current session, then call into Accommodation Services in the Fraser Building to discuss your requirements. Don't delay as all vacancies are on a first come basis.
Be in know with Browzer
If you want to keep up to date with events on Campus and in accommodation, check out browzer.co.uk/glasgow.
Looking for short term accommodation? - Book short term Residential Accommodation online at book.accom.gla.ac.uk (1-30 days and up to 9 rooms - subject to availability)
Keycom Support
Remember: if you require assistance with the Internet connection in your bedroom to visit www.keysurf.net/uoghelp/ email: support@keysurf.net. Further details can found at the Residential IT Support page.
Job Vacancies
Throughout the year Accommodation Services require Living Support staff to fill live-in vacancies across our many residences. If this is of interest to you, please visit the Living Support section of our website for further details and an application form.
Documents in alternative formats
Please contact Accommodation Services via email accom@glasgow.ac.uk if you require any of the documents on our site in an alternative format.
Quicklinks
Recommended Services
Download our brochure
‌
Latest accommodation stories from Browzer
Hi all,Just a quick update on upcoming inspections... ...
With the weather hopefully getting hot again soon we have some good news! ...
It won't be long until you're leaving! ...
Protect your bike from theft by joining the UK's national, Police approved, bicycle marking & registration scheme. ...
Here are just some reasons why staying in University accommodation is the best option! ...
Staying in University Accommodation? Want to win £500 cash? ...