Accommodation for Undergraduates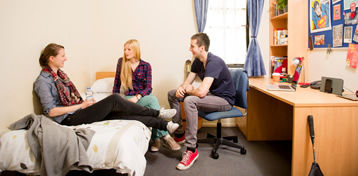 Accommodation for Postgraduates
Latest News
Quicklinks
Recommended Services
Download our brochure
‌
Latest News
Applications for accommodation for session 2017-2018 are now open
We are now accepting applications for accommodation for next session starting in Septmeber 2017. Apply now.
Accommodation Services have a new Instagram account
We have recently launched our official Instagram account https://www.instagram.com/uofgliving/ (@uofgliving). Follow us and share your pics.
Be in know with UofGLiving - Your Glasgow Home
If you want to keep up to date with events on Campus and in accommodation, check out www.uofgliving.co.uk
Looking for short term accommodation? - Book short term Residential Accommodation online at book.accom.gla.ac.uk (1-30 days and up to 9 rooms - subject to availability)
Keycom Support
Remember: if you require assistance with the Internet connection in your bedroom to visit www.keysurf.net/uoghelp/ email: support@keysurf.net. Further details can found at the Residential IT Support page.
Job Vacancies
Throughout the year Accommodation Services require Living Support staff to fill live-in vacancies across our many residences. If this is of interest to you, please visit the Living Support section of our website for further details and an application form.
Documents in alternative formats
Please contact Accommodation Services via email accom@glasgow.ac.uk if you require any of the documents on our site in an alternative format.
Quicklinks
Recommended Services
Download our brochure
‌
Latest accommodation stories from UofGLiving
If you are coming in to student accommodation this September, our online induction module e-Introduction includes information on everything you need...
Your University experience is getting closer but you are probably so excited that you want to start packing your bags right now! ...
The British Heart Foundation is a charity that funds research into improving treatment, diagnosis and prevention of cardiovascular...
Hi folks, ...
Help a future student stay dry when you leave for a drier climate! ...
You've got your place at uni (yayyy!) and soon you are going to leave home. ...