Professor Laurence Grove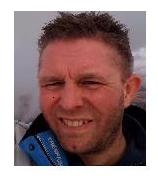 R319 Level 3, French, Hetherington Building, Glasgow G12 8QQ
Professor of French and Text/Image Studies (French)
Research and Teaching Interests:
The present literary epoch has been of exceptional duration: 400 years. There are many symptoms that it is at an end. The comic book for example has been seen as a degenerate literary form instead of as a nascent pictorial and dramatic form which has sprung from the new stress on visual-auditory communication. (Marshall McLuhan)

poesia tacens, pictura loquens… (Pliny)

If a picture paints a thousand words… (Telly Savalas)
Laurence (also known as Billy) Grove's research activities focus upon word/image interaction from the early days of printing onwards. He works specifically on the emblem book (and related material) in the pre-industrial period, and the bande dessinée today. In short Dr Grove provides a modern approach to the emblem and a historic approach to comics.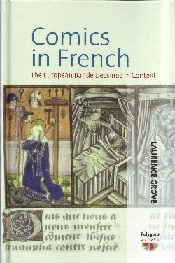 These elements come together in his work as Director of the Stirling Maxwell Centre for the Study of Text/Image Cultures, whose material holdings, via the riches of Glasgow University Library and the Hunterian Museum and Art Gallery, are unrivalled.

Dr Grove is President of the International Bande Dessinée Society, and Vice-Président of Les Amis de Tristan L'Hermite, the foremost society for the study of the Louis XIII period. As well as serving on the consultative committees of a number of journals, he is general editor of Glasgow Emblem Studies, and co-editor of European Comic Art. Laurence Grove has co-curated a recent exhibition (Breaking the Renaissance Code), organised or co-organised six international conferences, and authored (in full, jointly or as editor) nine books and approximately forty chapters or articles.

Recent invited lectures have allowed Dr Grove to talk about Romans and Victorians, Saint Joseph, metafiction, unfunny Nazi comics, Tintin and Scottish Nationalism, and a sexy dead canary.

His other hobbies include skiing (badly), and supporting Glasgow Warriors, Partick Thistle and Wolverhampton Wanderers.
Billy believes firmly that research should feed in to teaching. Having been nominated for GUSRC Student Teaching Awards in 2011 (Most Organised Course) and 2012 (Most Innovative Teaching), he was delighted to be recognised for the University of Glasgow's Most Innovative Teaching in 2013.
Current Projects:
The 2013 International Graphic Novel and IBDS Conference (Glasgow, 24-29 June 2013)
Scotland and the Birth of Comics Hunterian exhibition (September 2015, potentially touring later) and associated book publication
Rembrandt, Tristan et les Passions conference at the Sorbonne (January 2014)
Comics in French (second paperback edition)
Pictures of an Exotic Past: We are living a New Renaissance, a cultural rebirth whereby artistic communication of the twenty-first century draws upon the past as the new exotic. For the traveller of the Enlightenment, the Victorian era or even the twentieth century the discovery, or imagined projection, of far off lands served as a comparator with one's own experience, but today the weary jet-set globetrotter must find the exotic elsewhere. With the waning of material-based learning and the tools needed for deciphering (archives accessible only to the Latinist, for example), so the tingle of mystery is to be found in reconstructing the past, albeit a fake past, a simulacrum. But whereas the geographic exoticist could easily bring back photos or etchings, leaving the imagination rather to construct the mores and project them onto our own, the current-day explorer who tickles our curiosity must reconstruct the one thing we can no longer photograph: pictures of an exotic past.
This long-term project will focus on the material wealth of several of Glasgow's discrete collections, with case studies drawing upon the Stirling Maxwell collection of emblem books and related material, the Pollock House collection of Golden Age Spanish painting and associated Hunterian material, Glasgow University Library's outstanding collection of early photography and Glasgow University Library and the Hunterian collections in the field of the graphic novel and (in association with the Alliance Française) bande dessinée.
Areas of supervision:
Any area of text/image culture, specifically emblematics and bande dessinée or graphic novels.
Dr Grove currently supervises four PhD students and two MPhil students working on various strands of text/image culture.