Mrs Suzanne McCallum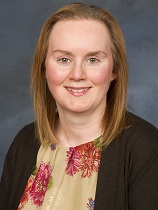 R543B Level 5, West Quad, Adam Smith Business School, Gilbert Scott Building, Glasgow
Mrs Suzanne McCallum
Senior Lecturer (Accounting and Finance)
Suzanne studied Statistics at the University of Glasgow and obtained a first class honours degree in 1996. She initially joined Hymans Robertson as a trainee actuary, and remained in this position until 1998, at which time she moved to Wylie & Bisset to undertake her CA training. After completing her CA training, she stayed on with the firm and progressed through several different roles until she reached the position of Corporate Department Assistant Manager.

Within this role Suzanne was responsible for a varied portfolio of clients, but was also in charge of the compliance review process within the firm. It was her responsibility to ensure work was properly undertaken, and to check that the financial statements produced were properly prepared and included all necessary disclosures. She was also heavily involved in the training of CA and ACCA students and would run in house training sessions covering a wide range of topics (many of which would be weak areas identified by the compliance review process).

Suzanne decided to concentrate on the teaching aspect of her experience and left Wylie & Bisset to join the University in 2005. Since joining the Accounting & Finance at Glasgow, Suzanne has completed a Postgraduate Certificate in Academic Practice and she has been accepted as a Fellow of the Higher Education Academy.

Suzanne is continuing to develop her interest in the area of Accounting Education. In response to recent research and the Quality Assurance Agency Enhancement Themes projects she is currently investigating the areas of formative assessment and the first year experience. She is investigating how new technologies can be integrated into teaching and assessment practices to enhance the student learning experience.
Suzanne is a member of the Accounting research cluster.
Areas of expertise:
Accounting education
Financial accounting
Audit
Corporate governance
Current courses taught:
Financial Accounting 1 (BAcc)
Financial Accounting 2 (BAcc)
Financial Analysis and Decision Making (part of Business Strategic Management on the MBA programme)

Prior courses taught:
Business Statistics 2 (BAcc)
Advanced Financial Accounting Practice (BAcc)
Auditing Theory and Practice (BAcc)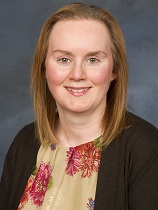 R543B Level 5, West Quad, Adam Smith Business School, Gilbert Scott Building, Glasgow