Professor John Mckernan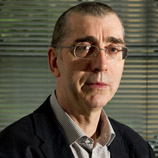 R546 Level 5, Accounting & Finance, Gilbert Scott Building, Glasgow G12 8QQ
Professor in Accounting and Finance (Accounting and Finance)
Research interests
Main research interests: Professor McKernan's main research interest is in the application of interdisciplinary, and in particular philosophical and psychological, perspectives to accounting practice and accounting regulation. He has particular interests in: the epistemology of accounting and issues of objectivity and truth in accounting; the relationship between accounting rules, principles and professional responsibility; postmodern perspectives on accounting, deconstruction and accounting and religion.

Secondary research interests: Accounting education and the responsibilities of educators.
Biography
Professor McKernan is a fellow of the Association of Chartered Certified Accountants (ACCA). He completed his professional training with Ernst & Whinney CA (now Ernst & Young), and spent around ten years working in the profession in Scotland, mainly involved in the provision of audit and business advisory services to local companies. He joined Napier Polytechnic (now Edinburgh Napier University) in 1987 as a lecturer in the department of Accounting & Finance. While at Napier he completed a Master of Business Administration (MBA) degree at the University of Strathclyde, and began a Master of Accountancy (MAcc) degree at the University of Glasgow. He completed the MAcc and moved to the University of Glasgow as a lecturer in 1990. Dr McKernan completed a PhD (Psychology) at the University of Glasgow in 2000. He has ongoing research interests in the psychology of judgement and decision-making in accounting and audit, in critical accounting issues, and in accounting ethics and regulation.
Research student (PhD) supervision areas
Professor McKernan has supervised PhD students working on the practice of accountability, psychology and judgement in the audit review process, moral reasoning and values development in accounting education, and accounting regulation and the psychology of rules and principles preference. He would be prepared to consider supervising PhD students in the broad areas of the critical study of accounting and accounting regulation as a "practice", accounting ethics and the ethical and critical dimensions of accounting education, and judgement and decision-making in accounting and audit. He would be especially interested in considering proposals for supervision from students with interests in: (i) the application of philosophy to accounting practice and the profession, (ii) relating the psychology of self-regulation to judgement and decision-making in accounting and audit, and (iii) the psychology and sociology of regulation and especially the role of rules and principles.
Current PhD students
Ms Jamaliah Abdul Majid
E-mai: j.abdulmajid.1@research.gla.ac.uk
Miss Min Min Du
Thesis title: Audit judgement and regulatory focus theory
James C. Wards Scholarship
E-mail: m.du.1@research.gla.ac.uk
Miss Ying Feng
Thesis title: Philosophical and psychological differences between individuals preferences to rules and principles.
E-mail: y.feng.1@research.gla.ac.uk
Mr Ahmed Bahieg Ragheb
Thesis title: Accountability as practice
Scholarship: Egyptian Educational & Cultural Bureau
E-mail: 0808469r@student.gla.ac.uk
Miss Joan Okhiku
Thesis title: Moderating effects of Individualism/Collectivism and Accountability on Boardroom Behaviours: Implications for Nigerian Corporate Governance
E-mail: j.okhiku.1@research.gla.ac.uk
Miss Yingru Li
PhD topic: Rules and principles in accounting judgment
Co-supervisor - Professor Patrick O'Donnell
Mr Rakshitha Mahoga Hitibandara
PhD topic: Sustainability Reporting Practices in Sri Lanka: Current Practices, Nature and Causes
Co-supervisor - Mr Gregory Stoner
Undergraduate Teaching
Auditing Theory and Practice
Advanced Financial Accounting Practice
Accounting & Business Ethics
Contemporary Financial Reporting Issues
Social Accounting Reporting & Finance
Postgraduate Teaching
MRes - Research Issues in Accounting & Finance
MAcc - Issues in Accounting Research
PhD - Research Seminar Class
Additional roles
Deputy convener of College Research Ethics Committee
Co-convener of the "Governance, Policy, Accountability and Risk Management" Adam Smith Research Foundation (ASRF) Research Theme