Athena SWAN at the Institute of Infection, Immunity and Inflammation
Related links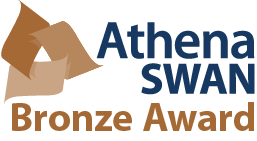 ‌
Athena SWAN at the Institute of Infection, Immunity and Inflammation
‌ ‌‌
Athena SWAN Actions aim to support and promote an inclusive working culture, bringing equality through improved career development for all of our staff.‌‌‌
The Equality Challenge Unit's Athena SWAN Charter was established in 2005 to recognise and promote the careers of women in Science, Technology, Engineering, Mathematics and Medicine (STEMM).
The Institute of Infection, Immunity & Inflammation received its Bronze Departmental Award in October 2016.

Our Commitment:

"The ambitious scientific and translational objectives that we have at the Institute of Infection, Immunity & Inflammation are entirely dependent on offering the maximum opportunity to all of our colleagues. The principles contained within our Athena SWAN programme will ensure that all can contribute to the delivery of outstanding scientific, translational and clinical outcomes."

Our three key aims over the coming years are to:

Create a supportive and inclusive Institute culture

Increase female promotion and recruitment at senior levels


Improve career development for all
Professor Iain McInnes, Institute Director.
‌We have a designated email address where Institute staff can confidentially raise Athena SWAN related issues: iii-ins-athenaswan@glasgow.ac.uk