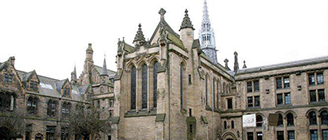 News & events
30 Sep

The Interfaith Chaplaincy supported the SKIP (Students for International projects) volunteer group who travelled to Malawi in June 2014. Find out about the projects they were involved in.

25 Sep

Thursday 25 September 2014, 10.45AM in the University of Glasgow Memorial Chapel. A simple service in the Memorial Chapel on 25 September will remember a University Victoria Cross recipient on the centenary of his death. The Great War Project will launch on the same day.

20 Jul

The Interfaith Service of Welcome and Friendship, marking the arrival of the XX Commonwealth Games to Glasgow, took place Sunday 20 July 2014 in the University Memorial Chapel.
Full listings...